The Iconic Song Liza Minnelli Has Avoided Singing For Most Of Her Career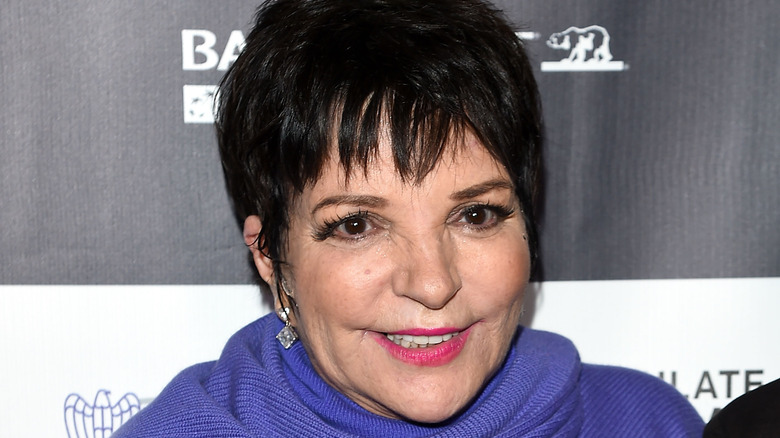 Venturelli/Getty Images
Actress and singer Liza Minnelli has a long and wildly successful career that stands on its own apart from those of her very famous parents. Minnelli is the daughter of actress and singer Judy Garland and film director Vincent Minnelli. Per Mental Floss, when she won the 1973 Best Actress Academy Award for her performance in "Cabaret" she became the first and only Oscar winner whose parents have both won Oscars.
Minnelli worked alongside her mother a few times before Garland's untimely death in 1969 at the age of 47. According to the IMDB, Minnelli made her acting debut at the age of three when she appeared in the Judy Garland movie "In The Good Old Summertime" as "The Daughter at Ending." Garland and Minnelli would go on to perform together on Garland's television show "The Judy Garland Show" and in 1964 at the London Palladium in a series of shows that were recorded and released as the 1965 album "Judy Garland and Liza Minnelli Live at the London Palladium." 
In a 2015 interview with Playbill, when asked how the shows came to be, Minnelli replied, "My mother tricked me into doing the show. She asked me to come perform in London with her but I declined. I felt I wasn't ready, I was too young. But Mama didn't take no for an answer." She went on to say, "After working with her, I was never nervous about appearing with anyone again. I had already appeared with the best."
'It's been sung. I don't like when anybody sings it'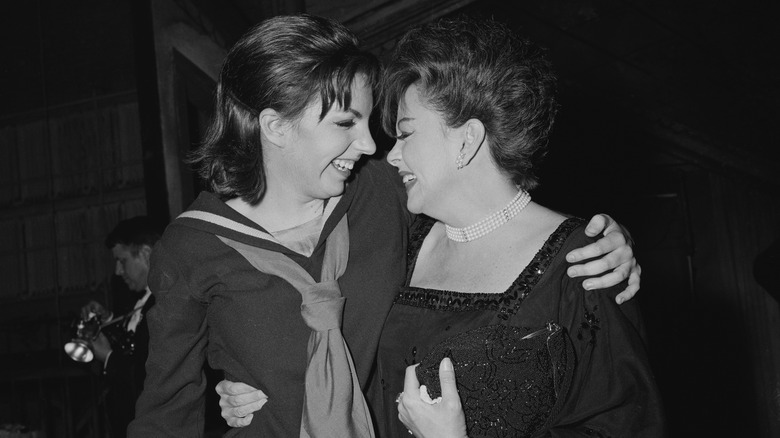 Express/Getty Images
Despite her appreciation for her mother's legacy, there is one tribute that Minnelli understandably avoids. Per the Miami Herald, in her 2008 show "Liza's At The Palace," she did a medley of songs that Garland performed at her own 1951 Palace show ("Shine On, Harvest Moon" / "Some of These Days" / "My Man" / "I Don't Care"), but she has, for the most part, avoiding singing Garland's signature song, "Over The Rainbow." Garland first performed the song as a teenager in the 1939 movie "The Wizard of Oz," and continued performing the song throughout her career. It's become a standard. In Minnelli's own words, "It's been sung. I don't like when anybody sings it." Minnelli's music director, Billy Stritch, noted that she gets regular requests to perform the song:  "I'm still shocked and surprised how many times people will scream out from the audience, 'Sing Over the Rainbow.' So many people have her so locked in with her mother," he told the Miami Herald in 2012. 
There are a few rare instances of Minnelli performing "Over The Rainbow." Per "The Liza Minnelli Scrapbook," the only known instance of her performing the entire song took place in 1960 during an appearance on "The Hedda Hopper Show." She performed part of it over 40 years later on September 7 and 10, 2001, as part of a medley along with "Never, Never Land," as a guest at a series of Michael Jackson shows taped for his "30th Anniversary Celebration" TV special.