DMX's Cause Of Death Has Finally Been Revealed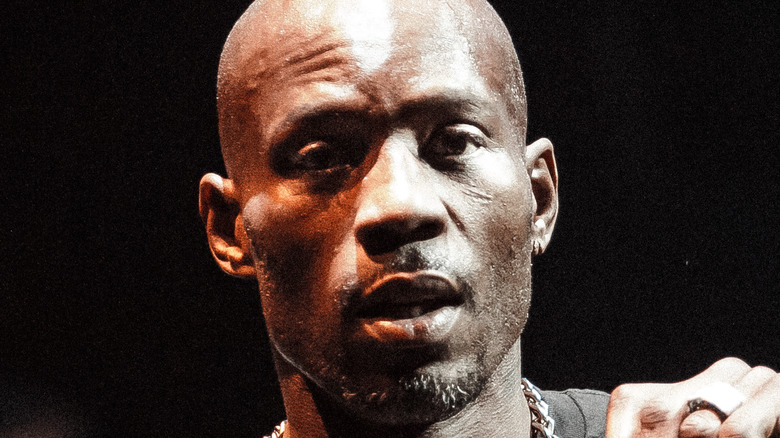 Shutterstock
Hip-hop artists, fans, and anyone who listened to the radio in the '90s received heartbreaking news about one of the turn of the century's greatest hitmakers in April 2021. The devastating death of DMX came as a surprise to most. The growling, barking rapper, whose given name was Earl Simmons, was only 50 years old, and less than a year before he had appeared on the rap battle webcast Verzuz, going head-to-head with another '90s great, Snoop Dogg. The nostalgia of that moment has now become a bitter reminder of what DMX's family, friends, and fans have lost.
TMZ reported in April that DMX had suffered a heart attack as a result of a drug overdose, but the specifics of his situation had yet to be released at the time. Now the coroner's report has been made public, finally shedding light on the last moments of the emcee we all loved to make lose his mind up in here. Let's take a look at the report and see what really caused the tragic early death of DMX.
A drug overdose was indeed the cause of DMX's death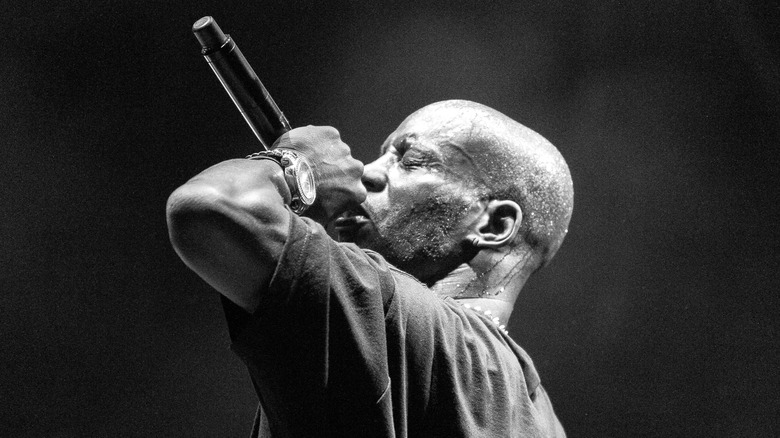 Shutterstock
It appears that the initial reports of DMX's death being caused by a drug overdose were true. But what drug, exactly? According to Vulture, the coroner reported that the drug that caused his heart attack was cocaine. But while the rapper remained in a coma, offering a sliver of hope to his loved ones, DMX was already brain dead by the time he was taken to the hospital. "It was cardiac arrest for a period of time, so there was no circulation to the brain," the Westchester County medical examiner's office said. "His death literally happened immediately because the brain was dead." An autopsy was not performed on DMX's body. The medical examiners used medical records, police documents, and a test of the rapper's urine to determine the cause of death.
Unsubstantiated rumors that DMX died as a result of receiving a vaccine against COVID-19 circulated after his death, but his attorney Murray Richman said they were patently false. He added that Simmons was never even administered any COVID-19 vaccine before his death. "Persons who made that statement had no basis to formulate a belief," Richman said.
In a statement following his death, Simmons' family called DMX a "warrior who fought to the very end," adding: "He loved his family with all of his heart, and we cherish the times we spent with him. Earl's music inspired countless fans across the world, and his iconic legacy will live on forever."