Ringo Starr's Fans Celebrate His Birthday In A Unique Way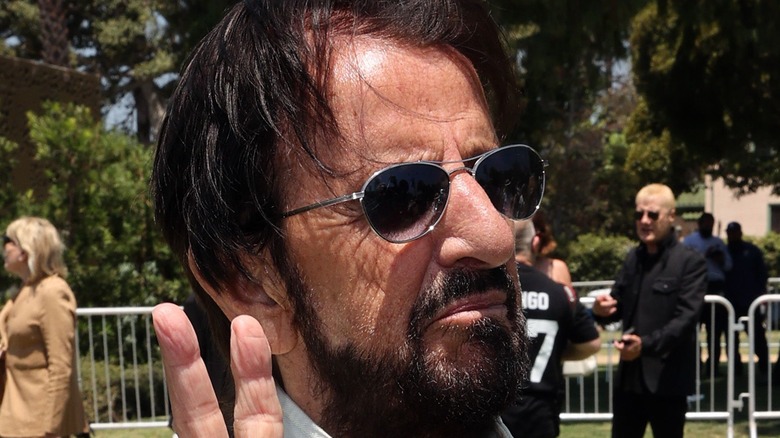 Kevin Winter/Getty Images
Ringo Starr was the drummer for the Beatles, replacing Pete Best in 1962 and continuing in that role up until the band broke up. By some accounts, he was the least-popular member of the band, laboring behind the drums in borderline obscurity while his bandmates, John Lennon and Paul McCartney in particular, got the lion's share of the attention. As The Guardian reported, some critics, including Lennon himself, considered Starr a proficient workhorse drummer about whom there was little that was memorable or noteworthy.
Nevertheless, in July 2021, five decades after he produced his final notes as a Beatle, Starr basked in the love of his fans worldwide as he celebrated his 81st birthday. What's more, Starr himself attended the event, in a manner of speaking, by appealing to his fans, via a video. In the video, Starr deflected the attention of the day from his own birthday, to his message that he wants his birthday celebrations to be about, and which is encapsulated in the three-word phrase "peace and love."
Starr joined fans virtually all over the world for his celebration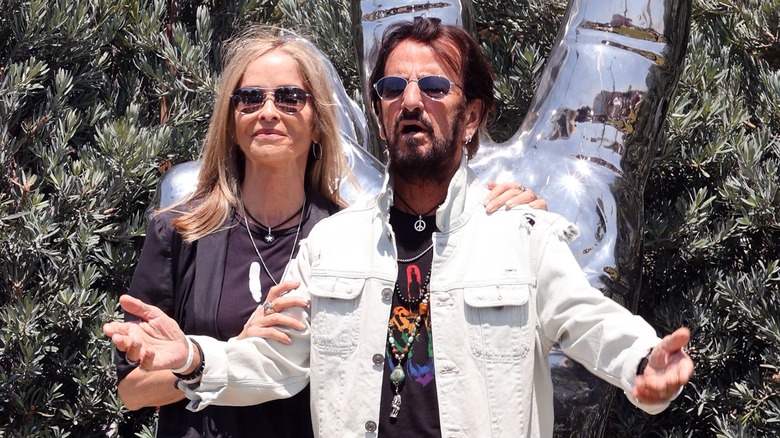 Kevin Winter/Getty Images
On July 7, 2021, according to Louder Sound, Starr and some friends and family members gathered in Beverly Hills, California to commemorate the drummer turning 81. However, rather than making the day about him, he made it about his message of "peace and love," not only by flashing the two-fingered "peace" sign and repeating the words following a countdown, but by doing so while standing in front of a sculpture depicting the same.
He was joined, virtually, by fans all over the world, all making the gesture and repeating the words. Starr shared a video on his YouTube channel showing his well-wishers from across the world participating. Even NASA joined in, via a tweet commemorating the day, which Starr included in his video.
"Thanks for all the Peace & Love all around the world and in outer space in 2021! Here's a taste of some of the wonderful displays of Peace & Love from Japan to England to the US and everywhere in between! #PeaceAndLove," he captioned it. The 2021 iteration of the "peace and love" birthday celebration was the 13th such event.