Everything We Know About Serial Killer Robert Yates' Wife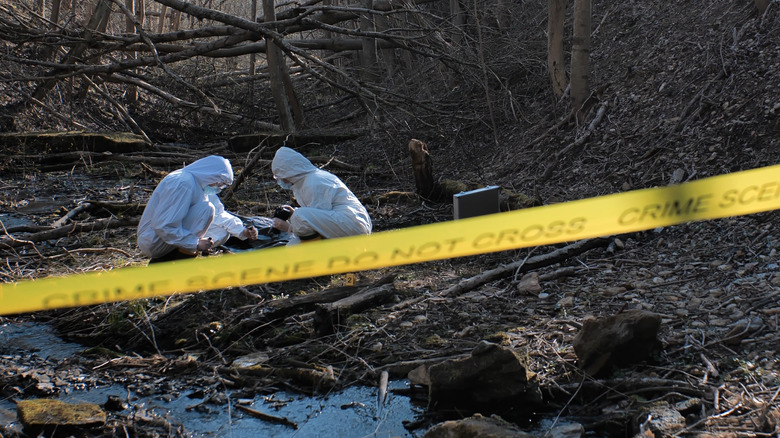 Shutterstock
Between 1996 and 1998, Robert Lee "Bob" Yates hired, then killed, 13 female sex workers in Spokane, Washington. As reported by In Touch Weekly, Yates had sex with all of his victims before killing them with one gunshot to the head or heart. He then dumped their bodies at a variety of locations throughout the "skid row" section of town. He also admitted to killing five other women in the surrounding area.
On the surface, Yates seemed like a fairly "normal" man. In addition to serving in the United States military for 18 years, Yates was married for 24 years and had five children. As reported by Kitsap Sun, Yates' family described him as "a loving, caring and sensitive son, a fun-loving and giving brother, [and] an understanding, generous and dedicated father."
Despite his apparently favorable demeanor, authorities have no doubt Yates is a cruel and calculating killer. In Touch Weekly reports DNA evidence, which was found inside Yates' vehicle, conclusively linked him to 13 of the victims. He also confessed to killing a total of 18 women in several counties.
Although Yates was ultimately convicted and sentenced to death, Washington Gov. Jay Inslee essentially halted the state's death penalty by refusing to sign any execution orders.
Robert Yates' wife Linda was stunned to learn she was married to a serial killer. However, she has been very open about her relationship with Robert and the aftermath of his arrest and conviction.
Robert Yates' wife confronts the truth about her husband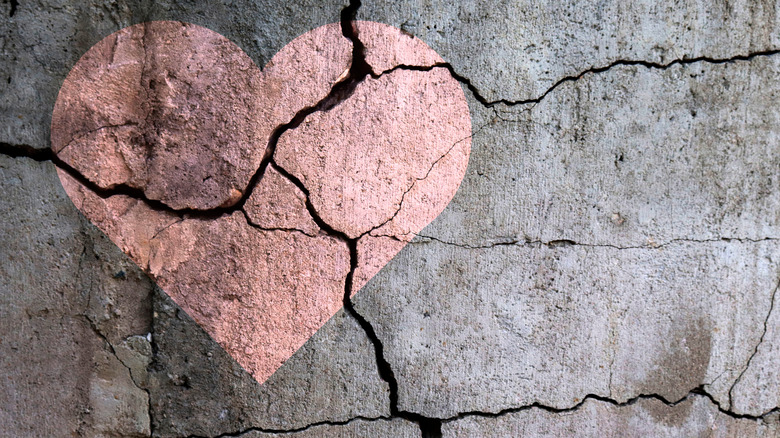 Shutterstock
In a 2000 interview, Linda Yates admitted how painful it was to learn her husband of 24 years was a serial killer and how difficult the situation was for their entire family. As reported by HeraldNet, law enforcement officials descended on the family's home, forcing Linda and her children to leave with little warning.
Linda Yates said everyone asks her how she could "not see the signs" that her husband was a serial killer. However, she was "so close" to her husband that she simply didn't realize Robert Yates was capable of committing murder.
If anything, Linda thought her husband may have been having an affair. In the early years of the marriage, Linda handled the family's finances and paid all the bills. However, as reported by SeattlePi, things started to change in 1999.
In late 1999, Linda caught her husband burning credit card statements in the fireplace. When she confronted him about his unusual behavior, she learned Robert Yates used his credit card multiple times to book a hotel where customers paid by the hour. Although he denied having an affair, Linda was not convinced.
SeattlePi reports Linda also noticed Robert was making an unusual number of withdrawals from their bank account and as a result, they were "running out of money." Linda also recalled feeling suspicious when her husband went "hunting" because he "was dressed up nice and had cologne on."
Whatever happened to Linda Yates?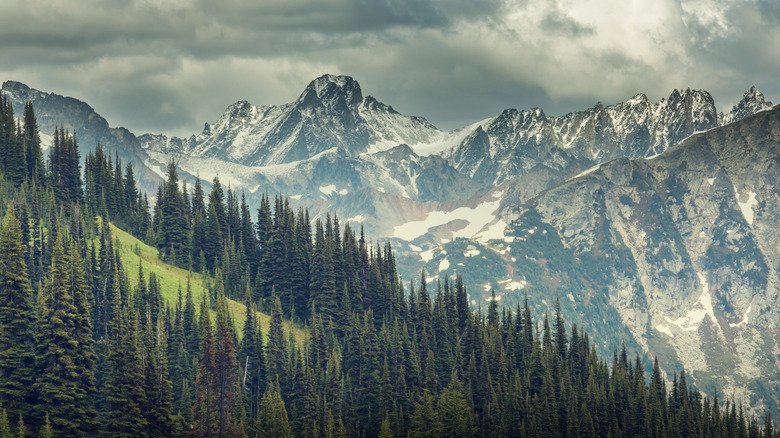 Shutterstock
Linda Yates left Robert Yates for one month early in their marriage and again for one year in the mid 1980s. However, as reported by SeattlePi, she ultimately reunited with her husband for the sake of their five children. Linda admitted "the romance was gone," but she essentially "suffered through it" so they could live together as a family.
On April 18, 2000, authorities descended on the Yates' home. Robert Yates was arrested for murder and detectives searched the entire property. As reported by The Cinemaholic, Linda Yates was at work when she received a call telling her the body of Melody Ann Murfin was found buried in the backyard.
In the months following Robert Yates' arrest and incarceration, the couple was forced to file bankruptcy. Christine Smith, who was Yates' only surviving victim, was listed as a creditor in the bankruptcy. The bankruptcy revealed the couple had $136,000 in assets and $475,000 in liabilities at the time of Robert's arrest.
The Cinemaholic reports Linda Yates granted interviews to a number of news organizations and talk shows to discuss her relationship with Robert and the aftermath of his arrest. However, she and her children ultimately settled into "a quiet life" and are currently living in the state of Washington.