The Tragic Death Of Harpo Marx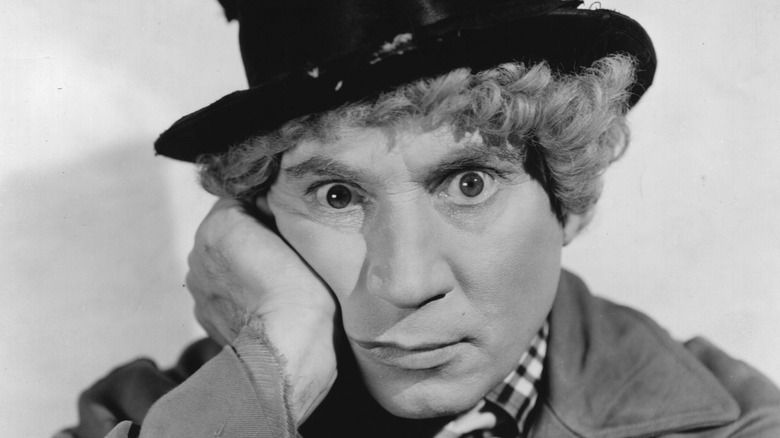 Hulton Archive/Getty Images
Harpo Marx was a man of many jokes but few words. The silent member of the group, Harpo still drew arguably the most laughs of any of the Marx Brothers.
According to The New York Times, Harpo, born Arthur, never made it past the second grade, and instead spent his childhood learning and performing vaudeville alongside his four brothers, Groucho, Chico, Gummo, and Zeppo. The brothers performed as a family comedy act for three decades, making their Broadway debut in 1924 with the comedy revue "I'll Say She Is." Upon seeing the show, The New Yorker critic Alexander Woollcott wrote, "Harpo is the funniest man I have even seen on the stage" (quoted by The New York Times).
According to Harpo's adopted son Bill Marx, as told to PBS, Harpo performed his final show in Pasadena, California. Following his usual silent comedy routine, Harpo allegedly launched into his Bar Mitzvah speech. "And he comes to the end of this and he says, 'And, in conclusion, I am so honored to know that you folks are, have the keenness and the perspicacity for recognizing monumental genius. I thank you,'" Bill recalled. "Well, people must have applauded for at least a good two or three minutes. That's a long time if you're just counting."
Harpo knew in advance that it would be his last show due to the health issues he had struggled with for years. So what was it that ultimately led Harpo to face the final curtain?
Harpo Marx died after a major surgery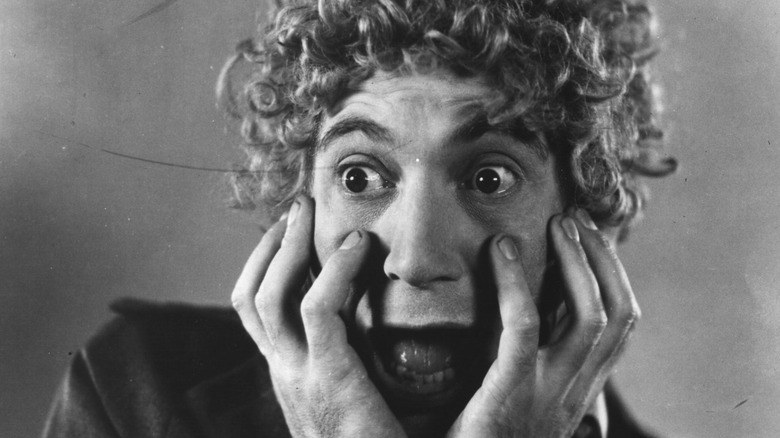 Hulton Archive/Getty Images
At 8:30 p.m. on September 28, 1964, Harpo Marx died after having open-heart surgery at Mount Sinai Hospital, per The New York Times. He was 70 years old. Harpo was the second Marx brother to die, as Chico had died three years earlier.
Harpo's wife, Susan Fleming, and two of their sons were by his side when he died, per a 1964 article in the Desert Sun. The comedian initially appeared to show signs of a strong recovery, but his condition ultimately went downhill.
According to Harpo's Place, Harpo died on his and Fleming's 28th wedding anniversary. The couple lived in California, where Harpo helped found the Tamarisk Country Club, Fleming was a member of the Palm Springs Board of Education, and they shared four adopted children. One of their sons, Bill Marx, recalled Harpo's later years: "Despite some health issues, Dad's happy remaining years were spent strumming away at his beloved harp, making increasingly rarer professional appearances, painting with Mom and golfing buck naked in the hot desert sun (whenever the neighbors weren't looking)."