What Paul Stanley Really Thinks Of A KISS Reunion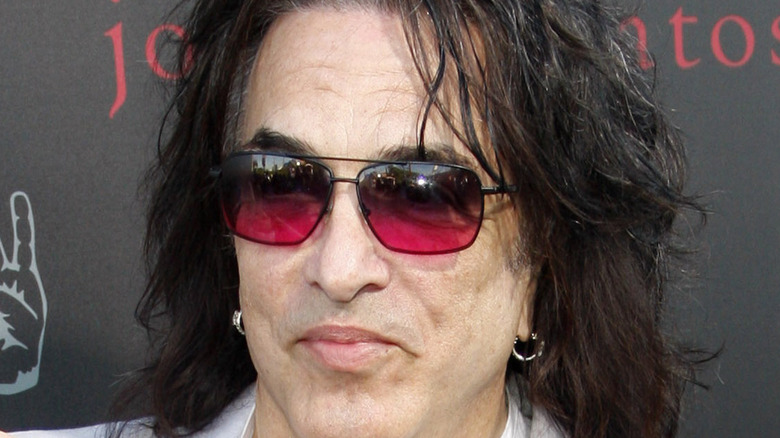 Shutterstock
KISS, the iconic rock band possibly better known for their distinct makeup and onstage theatrics than their music, has had a rotating cast of players since their 1973 debut. According to Ultimate Classic Rock, KISS has had 11 lineup changes, to be exact. The original band members hooked up to form KISS in the early '70s with bassist Gene Simmons, rhythm guitarist Paul Stanley, drummer Peter Criss, and lead guitarist Ace Frehley. That lineup stayed the same until 1980. 
Simmons and Stanley have been the two constants from the original group, with Criss and Frehley coming back to the band from 1996 to 2001, per Ultimate Classic Rock. It seemed the first four members of KISS had supposedly let go of the "feud" that Stanley and Simmons had with Frehley and Criss. It turned out, though, that the guys weren't really into each other after all. 
And that's kind of how Stanley described the reason that the original lineup would not be getting back together to Jim Norton and Sam Robertson during an interview for SiriusXM (via YouTube). Stanley tried to make the situation relatable by saying, "It's not that different than if you break up with somebody and years later you go wow, why did that happen? Let me go back. You go back, and it's not the same anymore, and you quickly realize, as we did, why it didn't work out the first time. That's why it didn't work out the second time." 
Paul Stanley said a KISS reunion is 'impossible'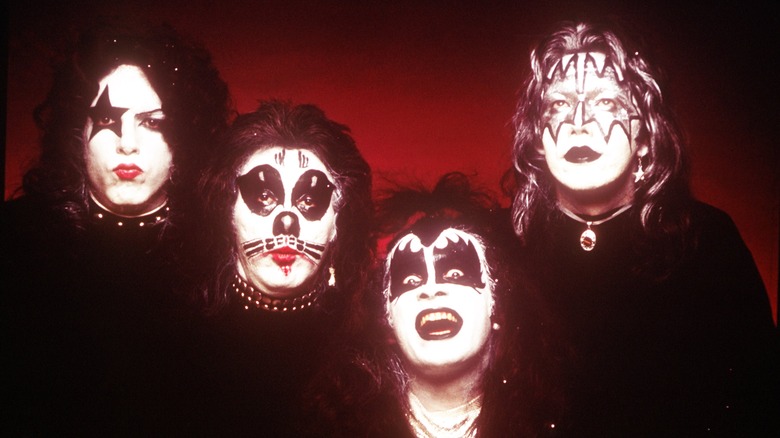 Ginny Winn/Getty Images
Paul Stanley also said in the SiriusXM interview posted on YouTube that he understands that fans want to see the original four members of KISS on stage together again, much like they want "mom and dad to be back together" as they were the one's who created the "template that we still stand by today." But he said people have to understand that things change, and sometimes you can't go back. 
"I think where people go wrong is when they think that things can remain timeless and that time doesn't take its toll ... it didn't work out," Stanley said. 
He also said he appreciates the "phenomenal" and "amazing" times he had with Criss, Frehley, and Simmons when the four of them were KISS, admitting he'll always be tied to Frehley and Criss.
"We couldn't have been here without Ace and Peter, and we couldn't be here today with Ace and Peter, so I think people yearn for something that is — I was gonna say impractical — I would say impossible," Stanley said. 
Today, KISS still consists of original members Stanley and Simmons. Drummer Eric Singer has been with KISS on and off since 1991 and lead guitarist Tommy Thayer has rocked with the band since 2002, per Blabbermouth.