Why Frank And Mike From American Pickers Don't Speak Anymore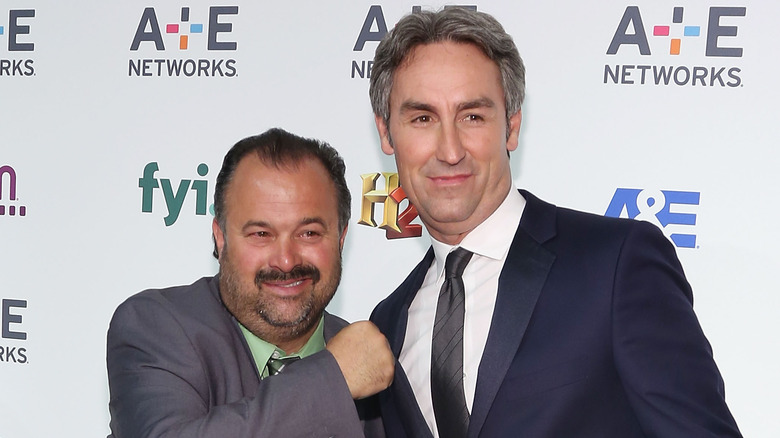 Taylor Hill/Getty Images
Relationships are fickle things, and rarely do they last forever. Friendships fade, marriages break down, children and parents don't see eye-to-eye and argue, and so on. This can be particularly true when it comes to business relationships; the rigors of nurturing a money-making enterprise can put up barriers between the individuals involved in the process that can lead to hard feelings or other strains within the dynamic.
When it comes to the relationships that are documented on reality television, the breakdown is not always behind the scenes, but rather, broadcast for millions of fans to see. This was true of Jon and Kate Gosselin of "Jon and Kate Plus 8," a reality show that focused on the couple raising their twins and sextuplets, but eventually showed the many cracks of their marriage before becoming "Kate Plus 8," taking Jon out of the show entirely, reported Business Insider. 
Now, another partnership is ending, although unlike the Gosselin's you might not have seen the fissures in the relationship: Frank Fritz and Mike Wolfe of "American Pickers." Onscreen, the two men traveled the country, finding resellable antiques and fixing them up, with few, if any, hints dropped to the viewers that there was any tension between the two men. The show premiered on the History network in 2010 and soon became a sensation, according to IMDb and, in its first season consisting of 10 episodes, it averaged 3.8 million total viewers, reported ABC News, giving History the highest ratings it ever had.
Mike and Frank's relationship just kind of fizzled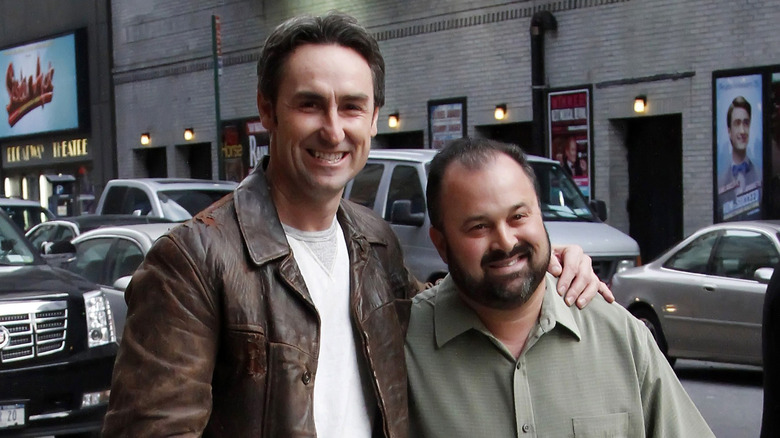 Shutterstock
The thriving more-than-a-decade-long partnership, however, seems to be coming to an end. After an episode that aired in March 2020, according to The Sun, Fritz abruptly and without explanation stopped appearing on the show. Since TV episodes are filmed months if not years before they air, that means that, as of July 21, 2021, two years have passed since Wolfe and Fritz worked together, looking for treasures around the country. Fritz also revealed in the article that he hasn't connected with his former costar during that time. Fritz also told The Sun that he and his former co-host aren't speaking. "I haven't talked to Mike [Wolfe] in two years," he said, noting that he (Fritz) had a back injury and that at no point during or since his recovery did his old partner call him to ask how he's doing. "That's just how it is," he added.
Fritz also noted that he believes that cameras and the editors of "American Pickers" pay more attention to Wolfe than him. "The show is tilted towards him 1,000 percent," he said, adding that he was "fine" with his role as the sidekick on the show, the Joe Perry to Aerosmith's Steven Tyler, as he described himself. He also explained that he believed to have a more down-to-earth appeal than his co-host did. "I'm more of the common man guy," he said to the newspaper. "I haven't found a $100,000 vase or any Michelangelo stuff."
A partnership ends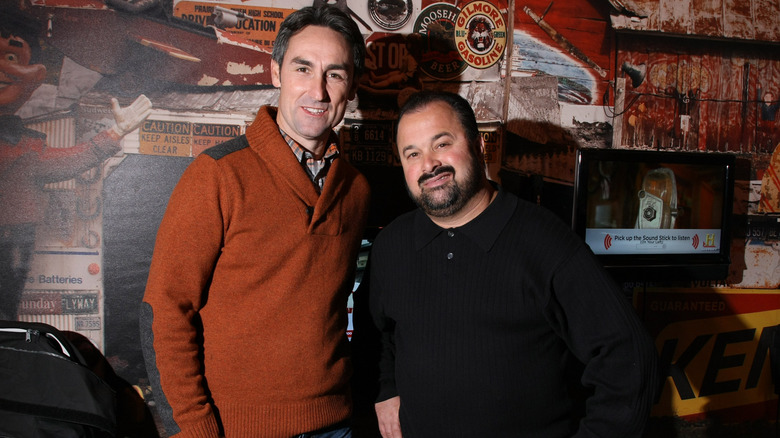 Neilson Barnard/Getty Images
Still, rejoining the show seemed difficult for Fritz, who said finding chemistry after not speaking for two years would be "hard," reported The Sun. Fritz also noted that the water is probably under the bridge in terms of the two men working on the show together. "I would like to come back to the show, but we will see. I was doing it for 11 years, but there is a lot of controversy going on right now," he said to the publication.
While hope for a returned partnership exists by many fans, History announced that there are no plans for a reunion (via Entertainment Weekly). Wolfe acknowledged Fritz's contribution to the show and wished him well in a statement on Instagram: "I have known Frank for as long as I can remember, he's been like a brother to me. The journey that Frank, Dani, and I started back in 2009, like all of life, has come with its highs and lows, blessings and challenges, but it has also been the most rewarding. The support that you all have given us has been a constant reminder of what the show's message has always been; thru these places, people, and things we all have a common thread. We're here to not only take care of the past but also each other. I will miss Frank, just like all of you, and I pray for the very best and all good things for him on the next part of his journey."