Everything We Know About Murderer Russell Williams' Wife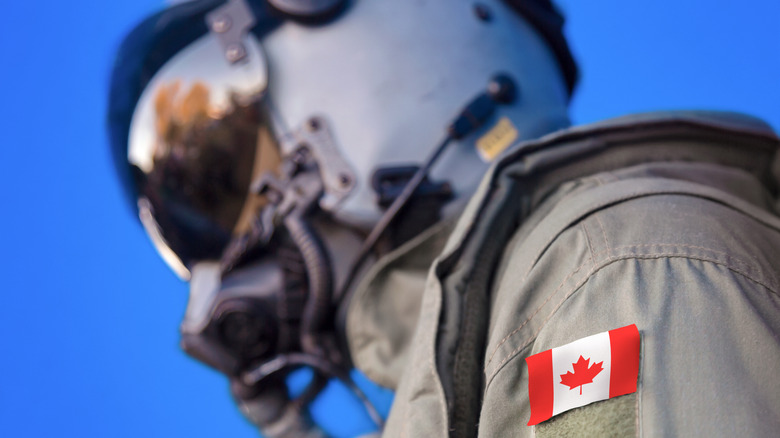 Shutterstock
In October 2010, Russell "David" Williams was convicted of two counts of murder, two counts of sexual assault, and 82 counts of burglary. As reported by ResearchGate, the former commander of Trenton, Ontario's Canadian Forces Base was ultimately sentenced to life in prison.
Prior to his arrest and conviction, Williams was a decorated colonel, having served 23 years in the Canadian armed forces. As an elite pilot, he had the pleasure of transporting domestic and foreign dignitaries, including Queen Elizabeth II. Williams had no prior criminal record and had been married to Mary Elizabeth Harriman for 18 years at the time of his arrest.
Russell Williams' crime spree began in 2007 and lasted for three years. During that time, he broke into at least 82 homes to steal women's panties and other articles of intimate clothing. CBC reports Williams sexually assaulted two women in their homes in September 2009. He killed 38-year-old Cpl. Marie France Comeau in November 2009 and 27-year-old Jessica Elizabeth Lloyd in January 2010.
As reported by Maclean's, Mary Elizabeth Harriman vehemently denied having any knowledge about her husband's crimes. However, Laurie Massicotte, who was sexually assaulted by Williams, contends Mary "was aware" of her husband's deviant behavior and failed to "report that conduct to police." Massicotte further claims Harriman "gained financially from" her husband's crimes, as she acquired a number of valuable assets and properties following his arrest. Therefore, Massicotte believes Harriman is at least partially responsible for her pain and suffering.
What we know about Russell Williams' wife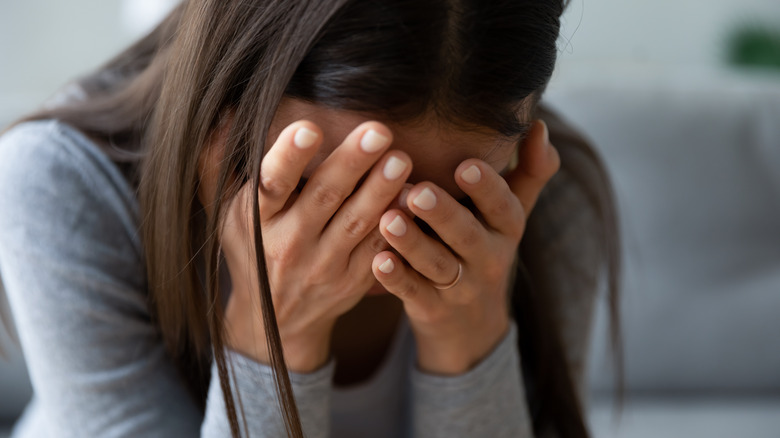 Shutterstock
In a statement to Maclean's, Mary Elizabeth Harriman's defense team said Laurie Massicotte's "allegations are scandalous and are nothing more than an attempt to diminish Ms. Harriman in the eyes of the public and the eyes of the court."
Harriman's knowledge of her husband's behavior came into question following a search of the couple's properties. Amid the search, authorities found women's lingerie in the garage and basement of the couple's home. They also found a black skullcap in a bag next to the couple's shared bed. Inside the couple's cottage, authorities found hundreds of women's panties and other intimate clothing.
Despite the mountains of evidence found inside the family's home and cottage, Russell Williams said he took great pains to hide his deviant behavior. During his trial, prosecutors said Williams hid photos, which were taken while committing his crimes, in a "complex series of subfolders" on his computer "so that his wife would not discover the evidence of his criminal activities."
CBC reports the lawsuit Massicotte filed against Williams and Harriman was ultimately settled out of court. However, the terms of the settlement were not made public. 
Mary Elizabeth Harriman was dealt another blow when she was denied a request to keep the details of her divorce proceedings private. As reported by National Post, the public was specifically interested in Russell Williams' assets and whether anything would be left to compensate his victims and their families.