The True Origin Of Serial Killer Carl Panzram's Life Of Crime
Carl Panzram admitted committing thousand of crimes between 1903-1928, including arsons, burglaries, larcenies, robberies, sodomy of men and boys, and at least 21 murders. As reported by Investigation Discovery, Panzram was ultimately convicted on multiple counts of murder and sentenced to death by hanging. He was executed in Leavenworth, Kansas, on September 5, 1930.
During his incarceration, Carl Panzram developed an amicable relationship with a corrections officer named John Lesser. Investigation Discovery reports Lesser provided Carl Panzram with pencils and paper and encouraged him to write a memoir to pass the time while awaiting execution. The memoir, which was not published until 1970, provided a number of disturbing details about Carl Panzram's childhood — which may explain what drove him to commit thousands of heinous crimes.
The child of Prussian immigrants, Carl Panzram spent his early years on his family's farm in Grand Forks, Minnesota. As reported by The Criminal Code, Panzram's father abandoned the family when Carl was seven or eight years old, leaving Carl's mother to care for the farm and five children on her own. Carl said he was often forced to attend school during the day and do farm work every afternoon and evening. As she was left with an immense amount of responsibility, Panzram's mother was reportedly bitter and often mentally and physically abusive toward her children.
Although he committed a number of petty crimes throughout his childhood, Carl Panzram committed his first serious crime at the age of 11.
Carl Panzram claims he suffered unimaginable abuse at the Minnesota Training School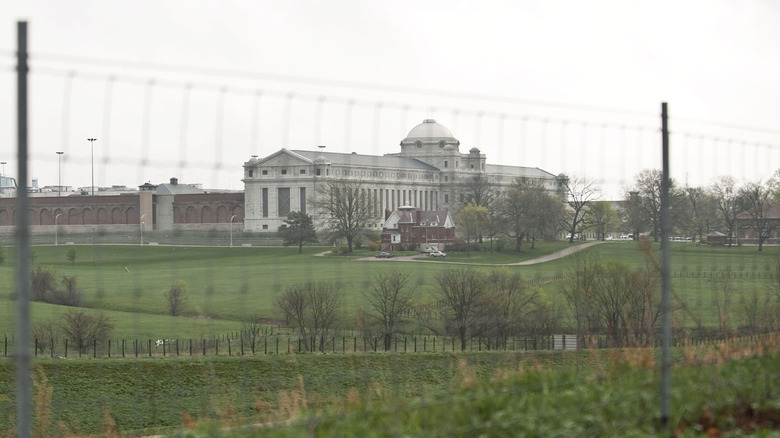 Julie Denesha/Getty Images
When Carl Panzram was 11 years old, he broke into a neighbor's home and stole apples, baked goods, and a gun. He was subsequently arrested and sentenced to a residential program at the Minnesota Training School. As reported by The Criminal Code, the school was a reformatory for wayward boys. As it was a "Christian" school, the boys were expected to attend religion classes as part of the curriculum. However, Carl Panzram said he and the other boys were subjected to physical and sexual abuse at the hands of their elders. In his memoir, Panzram said, "I had been taught by Christians how to be a hypocrite, and I had learned more about stealing, lying, hating, burning and killing." As reported by Investigation Discovery, he said by the time he left the Minnesota Training School "all the good that may have been" left inside him "had been kicked and beaten out ... "
The Famous People reports Carl Panzram was released from the Minnesota Training School in 1905. Upon his release, he promptly burned the reformatory to the ground. As reported by Investigation Discovery, Carl Panzram spent the next 20 years traveling throughout the United States committing a multitude of heinous crimes and admittedly preying "upon the weak, the harmless, and the unsuspecting." Panzram ultimately admitted raping "more than 1,000" men and boys and killing 21 people. However, the actual number of victims remains unknown.