The Extremely Violent Way Sid Wilson Convinced Slipknot To Hire Him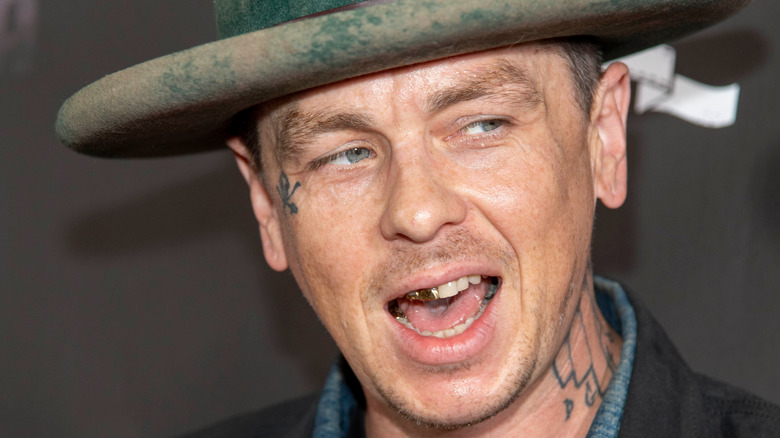 Shutterstock
Bands are formed in a variety of ways. Sometimes, such as in the case of R.E.M., the members of the group knew each other before putting together a musical act (they were friends in college, according to REMHQ). In other cases, a music producer will effectively assemble (or "manufacture," as the industry calls it) a group after auditioning several performers; for example, as The Richest reports, boy band 'N Sync was put together by producer Lou Pearlman. Still others are a mix of the two processes; a number of musicians will get together organically, and then will audition and hire later members.
One example of such a band is Slipknot, whose DJ, Sid Wilson, was a later addition after the core had already formed. However, the band didn't audition Wilson in the traditional sense, as Revolver reported. Rather, Wilson convinced the band to hire him by putting on bit of, shall we say, performance art, that in any other context would be an act of violent assault.
It worked.
Sid Wilson assaulted Clown at a concert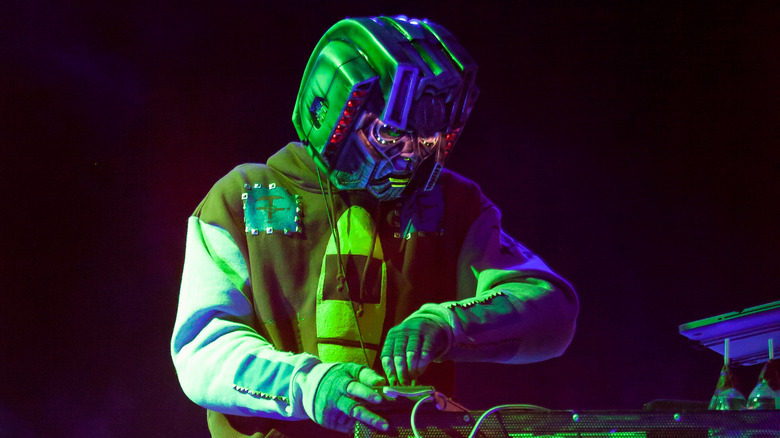 Scott Legato/Getty Images
As anyone who has ever been to a Slipknot concert will attest, their live shows are rather intense. In this Reddit thread, users who have attended their concerts note that they can be downright chaotic, if not borderline (or outright) violent.
Back in the late 1990s, Sid Wilson was keen to get hired by the band, and attended one of their shows in Iowa, as Revolver reported. At the time, during the song "Tattered and Torn," Clown (Shawn Crahan) would jump into the crowd and wrap up attendees in his microphone cord. Wilson saw his chance to make an impression, and he did so in the most Slipknot way possible.
"I was on his a– like a f—ing Jedi Knight. I grabbed him by the head while he was still on the stage. I counted to five and headbutted him on six, which is his number. He fell down on his f—ing a–. It almost knocked him out," he said.
Rather than press criminal charges or have his assailant thrown out, Crahan angled for getting Wilson into the band. "'I don't care what anybody in the f—ing band says, that dude's in,'" Wilson quoted Crahan as having said to drummer Joey Jordison.