The Tragic Death Of Bob Kulick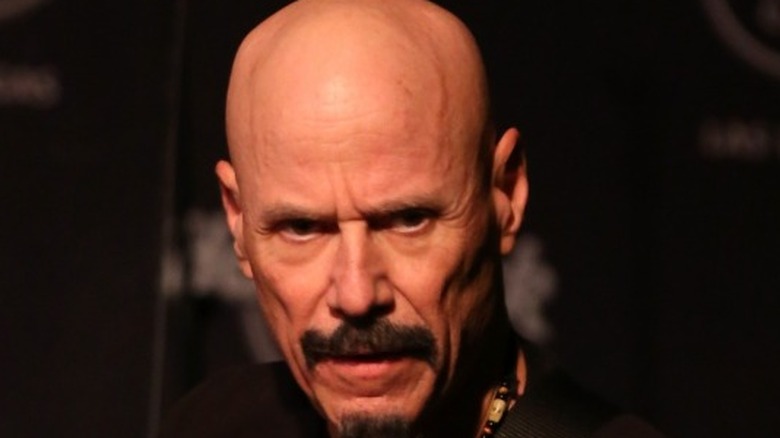 Gabe Ginsberg/Getty Images
Gifted guitarist and producer Bob Kulick had played with many of music's great acts before his sudden death on May 28, 2020, at the age of 70. Early in his career, Kulick had tried out to be a member of KISS, but he lost out to Ace Frehley. Still, he must have made a good impression on the group because he worked with them on several albums (though many of these performances were uncredited), according to AllMusic. Kulick became an in-demand guitarist, working with Lou Reed on his 1976 album "Coney Island Baby" and Meat Loaf on a few different recording projects. He recorded and toured with Tim Curry and even played on Diana Ross' pop hit "Why Do Fools Fall in Love?" (via APM Music).
His last Twitter post on May 3, 2020, showed him reflecting on his work with Meat Loaf and Roger Daltrey on Meat Loaf's 1984 album "Bad Attitude." His death, which came only a few weeks later, surprised his family. His younger brother and former KISS guitarist, Bruce Kulick, took to Twitter to deliver the sad news with fans and friends. "I am heartbroken ... His love of music, and his talent as a musician and producer should always be celebrated," he tweeted.
Heart disease led to Bob Kulick's death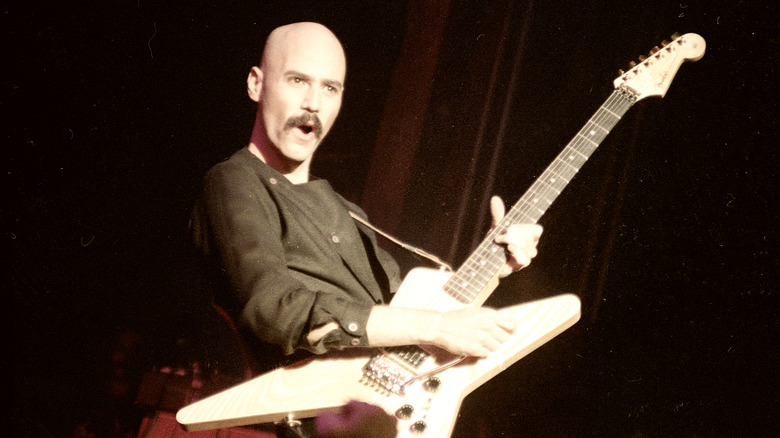 Bill Tompkins/Getty Images
Bob Kulick's last few projects included serving as a producer on Motörhead's "Under Cöver" in 2017. He had a long history with the band, having produced their 2004 Grammy-winning performance of "Whiplash." He also made cartoon history by creating the song "Sweet Victory" for "SpongeBob SquarePants," which he performed with David Glen Eisley (via APM Music).
Several months after Kulick's death, his brother finally learned the cause of death. The Las Vegas County Coroner declared that he had died of natural causes related to heart disease, Bruce Kulick posted on Twitter. Apparently, Bob Kulick had "complained to his doctor about chest pains and heart palpitations." Bruce only discovered this after reviewing some medical paperwork on his late brother, and he wondered if the COVID-19 pandemic had delayed his brother from getting necessary treatment.
The pandemic also prevented the family from having a traditional funeral for Kulick, according to Bruce Kulick's post on Facebook (via Ultimate Classic Rock). He told fans that "a proper memorial will be planned in the future." On the first anniversary of Bob Kulick's death, his brother Bruce released a special tribute video for Bob on YouTube. He also revealed that his brother had been laid to rest at the Hollywood Forever cemetery in Los Angeles.