The Most Consequential Murder John Wesley Hardin Committed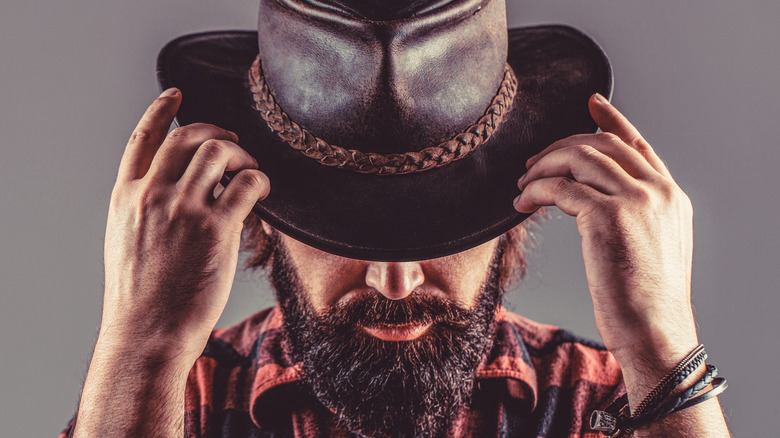 Shutterstock
One of the deadliest men of the Wild West, gunslinger John Wesley Hardin shot Deputy Sheriff Charles Webb dead on May 26, 1874. The brutal killing had a huge impact on his life, putting him on the run from the law with a hefty price on his head and eventually landing him in prison. The crime took place on Hardin's 21st birthday as he was celebrating with friends and family and enjoying horse-racing winnings at a Comanche, Texas saloon (via True West Magazine). Webb, a lawman from nearby Brown County, ventured into town looking for Hardin, hoping to collect the bounty on the outlaw's head.
According to Hardin's own memoirs, "The Life of John Wesley Hardin," Hardin and Webb met near the saloon, where their conversation quickly turned into an exchange of gunfire. Webb hit Hardin in the left side, and Hardin returned fire, shooting Webb in the left cheek and killing him. A crowd went after Hardin for the killing, but he managed to escape town. Other members of his family weren't so lucky: His cousins Tom and Bud Dixon and his brother Joseph were lynched after they were taken from their jail cells (via the Texas Archival Resources Online).
The law caught up with John Wesley Hardin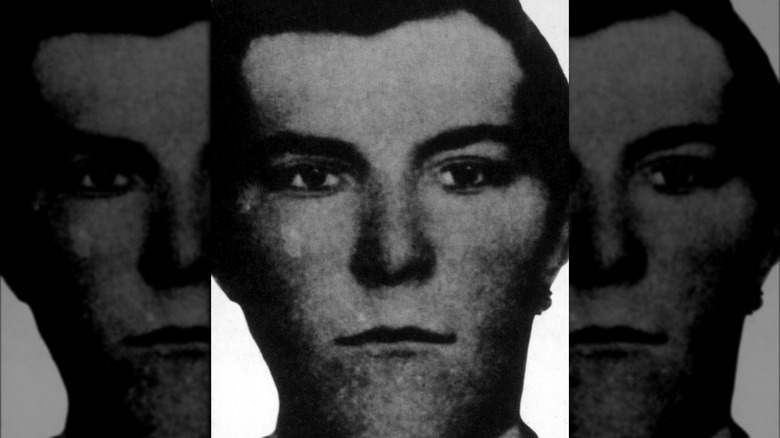 Shutterstock
John Wesley Hardin first fled to Florida and later to Alabama with the help of his wife, Jane, and her family. He was with Jane and their children living under an assumed name when the law finally caught up with him in August 1877 (via the Texas Archival Resources Online). After being taken back to Texas, Hardin stood trial for Webb's murder and received a 25-year prison sentence in a state facility. According to The New York Times, Hardin used his time behind bars wisely: He studied law and theology, penned his memoirs, and became the superintendent of the prison's Sunday School.
In 1894, Hardin received parole after serving just under 16 years of his sentence. He was later pardoned, became a lawyer, and started a practice in Gonzales County, Texas. After later moving to El Paso, Hardin found himself on the wrong end of a gun and was shot by John Selman, an El Paso lawman, on August 19, 1895. The pair had reportedly been arguing earlier in the day, and Selman later tracked Hardin down in a saloon and shot him in the head — a crime that was acquitted by a jury. 
Hardin was only 42 years old at the time of his death, and his El Paso grave, which looks a bit like a jail cell, stands as a reminder of the infamous outlaw's past.