What Was Poco Guitarist Paul Cotton's Net Worth When He Died?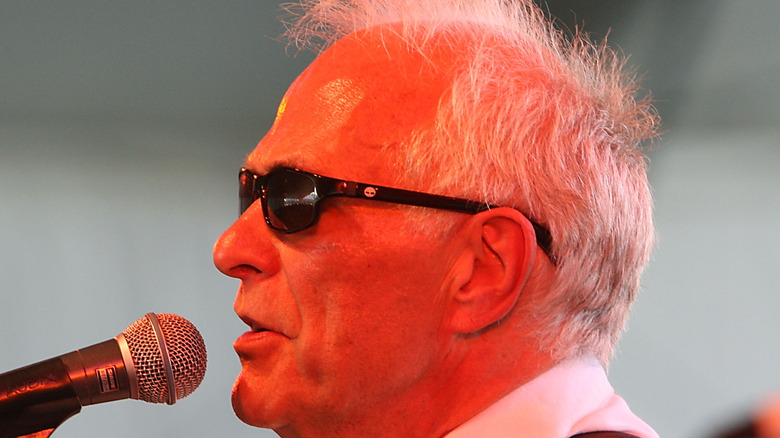 Frazer Harrison/Getty Images
Paul Cotton, best known for his years as a lead guitarist, singer, and songwriter with the country-rock band Poco, died on August 1, 2021, at the age of 78, according to his Facebook page. No cause of death was given, only that he died "unexpectedly" and "peacefully." Cotton is the second member of Poco to die this year, after founding member Rusty Young lost his life to a heart attack in April at the age of 75, The New York Times reported. 
Cotton joined Poco in 1970, replacing original member Jimmy Messina who left to form Loggins and Messina with Kenny Logins, according to Cotton's Facebook page. During his time with the band who was once deemed "too Country for Rock, and too Rock for Country," per the Facebook post, Cotton went on to help bring the band to critical acclaim. The group wrote and recorded 19 studio albums and 9 live albums. 
Paul Cotton may not have become a household name, but he rubbed elbows with many who did, including George Harrison, Jimi Hendrix, Eric Clapton, and Willie Nelson. He also played on stage at shows with performers including The Eagles, The Doobie Brothers, the Allman Brothers, The Charlie Daniels Band, Yes, and Bonnie Raitt, to name a few, his Facebook page reported. 
Cotton was not playing in Poco at the time of his death, according to Poco's website, which says the band was celebrating 50 years of existence. The band tweeted out, "Paul Cotton, you will be truly missed. Rest in Peace."
Paul Cotton is described as a "consummate musician and a gentleman of the highest caliber"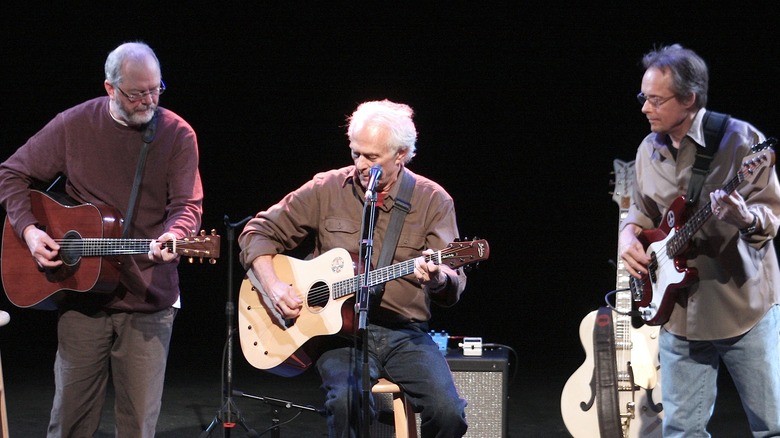 John Atashian/Getty Images
Loudersound reported that Cotton left Poco in 1987 but came back into the fold circa 1981 and stayed in the group until 2010. According to Paul Cotton's Facebook page, he'd stopped touring full time that year and settled with his wife in the Florida Keys, summering in Oregon. He continued to play shows intermingling his solo music with some he wrote with Poco. His most recent release was the fifth of his solo albums which came out in 2014, called "100% Paul Cotton", per Loudersound. 
At the time of his death, his net worth is listed as $4 million according to Net Worth Post. Idol Net Worth lists his Net Worth at $2.5 million. Either way, it sounds like Cotton created a comfortable life for himself via his musical talent and artistry, which may be worth even more than money. Judging from comments on Facebook about his passing, Cotton was also rich in friends and those who admired him. 
One man wrote, "Our sadness is beyond measure. Paul was not only a consummate musician but also a gentleman of the highest caliber. Our lives were enriched by his presence on this earth ... and will continue to be enriched through our memories of him and his music."