The Chilling Story Of Serial Killer Charles Edmund Cullen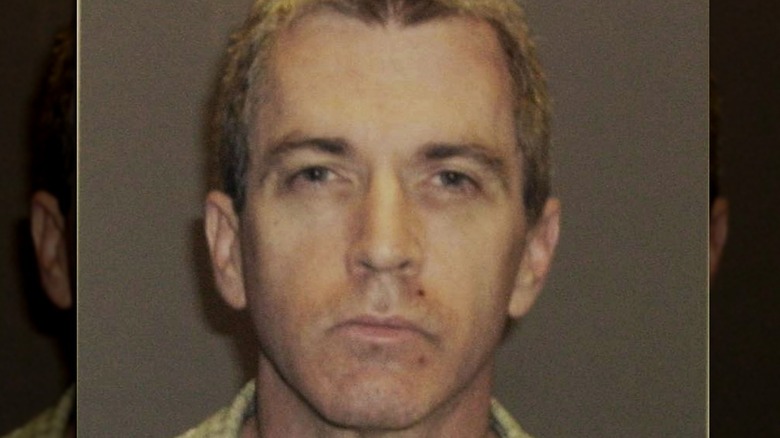 John Wheeler/Getty Images
Instead of tending to his patients, nurse and serial killer Charles Edmund Cullen chose to take the lives of many in his care. Although authorities convicted him of 29 murders, Cullen himself has said that he probably killed 40, according to New York Magazine. Still, many familiar with the case believe that the actual number of murders he committed may be over 300. Sometimes called the "Angel of Death," his involvement in possibly hundreds of deaths makes Cullen one of the United States' worst serial killers and most lethal medical professionals.
Throughout his 16-year career as a nurse across nine hospitals, Cullen's behavior raised several red flags — much like doctor-turned-killer Harold Shipman. His first few years at St. Barnabas Medical Center in Livingston, New Jersey, were quiet enough until he was let go in 1992. His marriage fell apart shortly afterward and Cullen seemed to unravel, per The New York Times. He found a job at Warren Hospital in Phillipsburg, New Jersey, where he harassed a co-worker and later broke into her house, which led to his arrest and an eventual misdemeanor. After this incident, Cullen attempted to take his own life — his second attempt since his time in the U.S. Navy — and received psychiatric care at two different facilities.
Cullen's crimes are the focus of 2022's "The Good Nurse," which is available on Netflix. The film stars Eddie Redmayne as Cullen and Jessica Chastain as Amy Loughren, the real-life nurse who helped put the killer behind bars. Loughren told Newsweek she was "left shaking" by Redmayne's portrayal of Cullen, and Chastain has also received praise for her work.
Charles Edmund Cullen liked to kill with lethal injections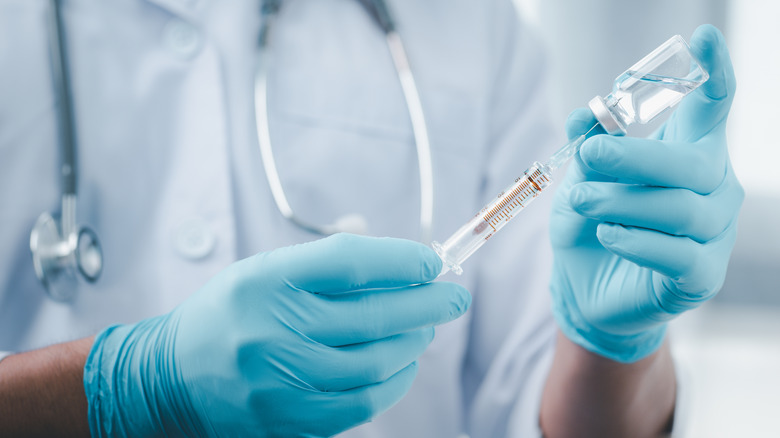 Shutterstock
Cullen grew up as the youngest of eight children and was "smart but awkward," according to The New York Times. He never really knew his father, who died when he was a baby, and he lost his mother while he was in his last year of high school. Cullen then joined the Navy, but he failed to fit in with his peers and got picked on a lot. After his first suicide attempt in 1984, Cullen was discharged from the Navy, and he later enrolled at the Mountainside Hospital School of Nursing in Montclair, New Jersey.
Cullen's name first became associated with murder in 1993 when a breast cancer patient at Warren Hospital died after receiving an injection from an unknown male nurse. But the autopsy failed to test for what would later become known as Cullen's favorite deadly tool — the heart medication called digoxin. Cullen left the hospital shortly afterward and moved on to other facilities, where he favored night shifts and liked to work in the wards with the most vulnerable patients.
In 1998, Cullen also used digoxin on Ottomar Schramm while working at Pennsylvania's Easton Hospital. He even gave Schramm the injection in front of the patient's daughter, Kristina Toth. Schramm died the following morning, but even though his autopsy did show digoxin, the investigation into his death stalled. Cullen was free to move on to other murders at other hospitals.
Charles Edmund Cullen received 11 life sentences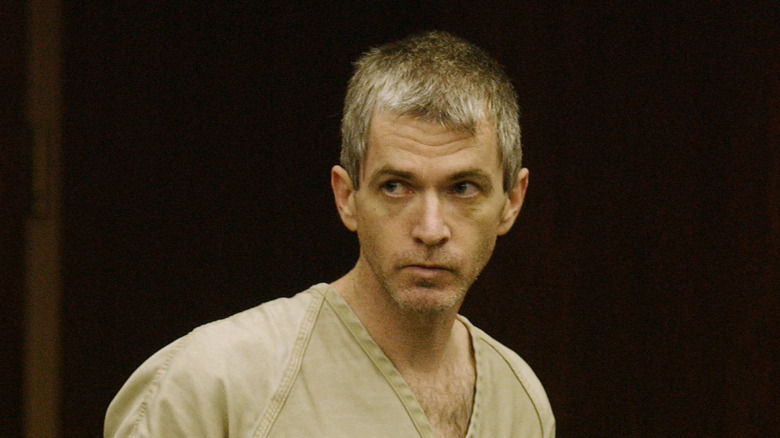 John Wheeler/Getty Images
Cullen's crimes seemed to escalate when he worked at Somerset Medical Center in Somerville, New Jersey. According to The Morning Call, he killed 13 people and attempted to murder two more in 2003. In all of these incidents, Cullen used a syringe and different medications as his form of attack. Cullen told New York Magazine that he was "stopping pain, removing pain" by killing. "I did know it was illegal," he said.
Cullen's killing spree ended in December 2003 when he was arrested for murder and attempted murder. He soon confessed to more killings and assisted in the investigation into his crimes to avoid the death penalty. Cullen also revealed that some of his crimes were random acts of violence not intended to end suffering. For example, he admitted to injecting drugs into intravenous bags of saline in storage with no regard for who would get these tainted supplies.
In an odd twist to Cullen's disturbing story, he donated a kidney to a former girlfriend's relative in 2006, per The New York Times. Not only that, he threatened not to attend his sentencing hearing if he was denied the opportunity to go through with the organ donation. At his sentencing, Superior Court Judge Paul Armstrong told Cullen that he had "betrayed the ancient foundations of the healing professions," per NBC News. Cullen received 11 life sentences for his crimes and is currently an inmate at New Jersey State Prison in Trenton.