How Cocaine Cowboys Willy Falcon And Sal Magluta Were Finally Caught
It's not like it was a secret. Federal investigators knew for years that Willy Falcon and Salvador Magluta were bringing tons of cocaine into Miami. The first generation Cuban immigrants who had been friends since high school got involved with an offshore powerboat racing team, an extra-curricular that evolved into a drug smuggling business thanks to the ability of those boats to ferry drugs from the Bahamas — a drop off point for Columbian drug lords of the day — back to Miami, according to the New York Daily News.
By the time Falcon and Magluta were indicted in 1991, federal prosecutors alleged that they had smuggled 75 tons of cocaine into the U.S. since 1978, amassing $2.1 billion in a combination of assets like real estate, and, of course, cash, according to the Miami New Times.  
Still, the so-called "Cocaine Cowboys" were never convicted of trafficking drugs. Instead, federal prosecutors eventually convicted Falcon and Magluta mostly for money laundering, which the outlaw businessmen had to do a lot of in various creative ways, per the Miami New Times. The two men were flashy with their expenditures, though, and were very much on the radar of various law enforcement agencies. 
Sean Convoy, a supervisor for the U.S. Marshals Service in Miami, told the Miami New Times, "All the other smugglers talked about how invincible they were. I don't think there was a police agency here that didn't have something going at some time to try and catch them."
Willy Falcon and Sal Magluta got very different sentences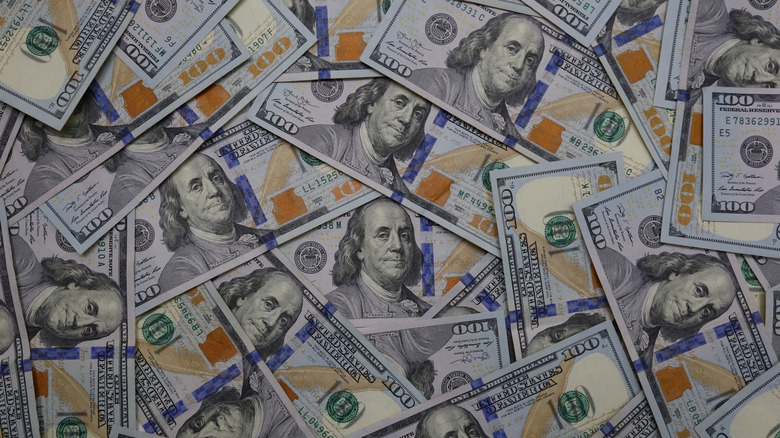 Shutterstock
Though both Willy Falcon and Sal Magluta had a couple of scuffles with the law over the years, they always managed to get out of it, often using their wealth to hire teams of reputable defense attorneys. But federal prosecutors and the DEA were working all angles. They started investigating Magluta and Falcon's assets and expensive properties, that they set out to prove were part of a money laundering effort, according to The Miami New Times. 
The DEA spent five years working on their case, finally convincing a grand jury to issue a 24-count indictment against Falcon, Magluta, and eight co-defendants. Both men were arrested, each at their sprawling Miami mansions, by a variety of federal, state and local law enforcement officers, per The Miami New Times. Though initially acquitted of the charges in 1996, it was later learned that Falcon and Magluta paid out roughly $24 million in legal fees and juror bribes, the New York Daily News reported. 
In 1999, both men were indicted again on money laundering charges and for having a former attorney of theirs killed so he could not be a witness for the government, per The New York Daily News. Malguta pleaded not guilty, lost, and is currently serving 195 years in a federal prison. 
Falcon pleaded guilty to money laundering, paid a $1 million fine and got a 20-year sentence. The Cuban-born Falcon was released from prison and deported to the Dominican Republic in 2018, according to NBC Miami.