Why Cary Grant Claimed Acid Trips Saved His Life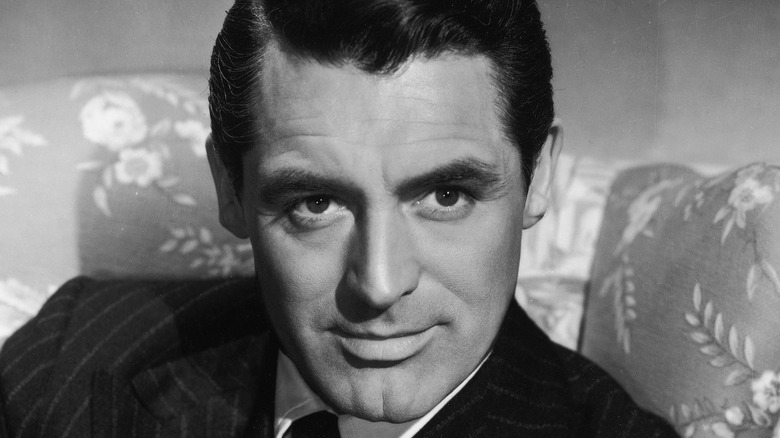 Getty Images/Getty Images
At the peak of his success, actor Cary Grant turned to a revolutionary new treatment being offered by some psychiatrists: LSD. He appeared as a dashing leading man in such films as "North by Northwest" (1959), but behind the scenes he was trying to work through some of his deepest traumas. Actress Betsy Drake, Grant's third wife, introduced him to the LSD treatment, and he took the drug under the care of Dr. Mortimer Hartman of the Psychiatric Institute of Beverly Hills, according to the The Guardian. As Grant explained to The New York Times, he "went through a rebirth" by taking LSD.
Grant is believed to have taken LSD about 100 times while being treated by Hartman, according to Vulture. LSD, which had been invented by chemist Albert Hoffman in 1938, was legal at the time. It was being tested to see if it could cure a variety of mental health problems, from alcoholism to post-traumatic stress disorder. Grant's own experience with LSD helped him heal from his challenging past.
LSD helped Cary Grant heal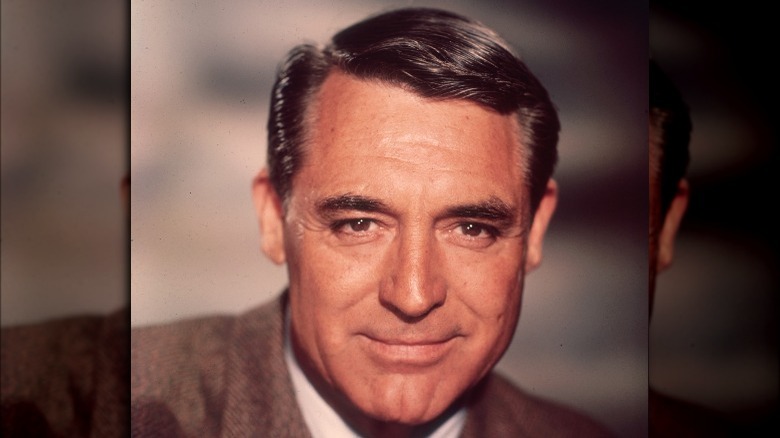 Keystone/Getty Images
Grant, born Archibald Alexander Leach, had a difficult childhood. At the age of 11, he came home to find his mother gone. (Only when he was in his thirties did he learn that his father had put his mother in a mental institution.) His father went off to start another family, leaving Grant in the care of his grandmother, according to Country Living. He soon struck out on his own, joining a troupe of acrobats and eventually finding his way to the United States at the age of 16.
Through this treatment, he "discovered that I had created my own pattern ... I had to forgive my parents for what they didn't know and love them for what they did pass down" to him (via The New York Times). While on LSD, Grant also had some revelations about his romantic relationships. He was already on his third marriage by the time he started treatment. According to the documentary film "Becoming Cary Grant," Grant said that "LSD made me realize I was killing my mother through my relationships with other women" (via Vulture). "I was punishing them for what she had done to me."
LSD improved Cary Grant's outlook on life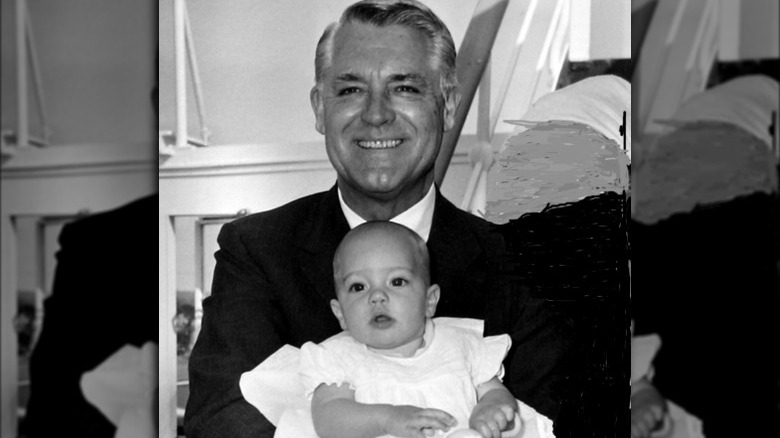 Larry Ellis Collection/Getty Images
The usually reserved Grant chose to share his positive acid trip experiences with the world. According to The Guardian, he spoke to Good Housekeeping magazine about the benefits of LSD, and Timothy Leary reportedly either read or heard about this article and became interested in LSD. But public perception about the drug changed as the Federal Food and Drug Administration began its crackdown on LSD in 1962 and as the drug became more associated with the hippie counterculture. In 1968, Grant's past LSD use was against him in his custody battle with his fourth wife, actress Dyan Cannon, over their daughter Jennifer. She claimed that his drug use made Grant "an unfit father," according to Vanity Fair magazine.
Grant always valued the impact of his LSD experiences on his life. According to a 1977 interview in The New York Times, the actor had turned to this form of treatment at a time he was deeply unhappy. During one acid trip, Grant recalled feeling like he was turning into the sofa he was resting on. He asked the doctor when this sensation would end, and the doctor told him it would stop when he stopped it. "Well, it was like a revelation to me, taking complete responsibility for one's own actions." Grant even remembered Dr. Hartman in his will, leaving him $10,000 after his death in 1986 (via Vanity Fair).