The Truth About Andrew Cuomo And Lt. Governor Kathy Hochul's Relationship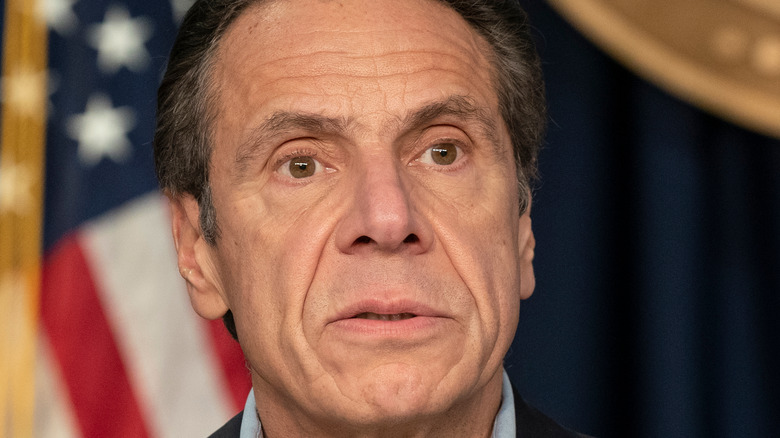 Shutterstock
To many, the resignation of New York Gov. Andrew Cuomo is unsurprising. For months, he has faced a wave of sexual harassment allegations from multiple women. More recently, the release of New York Attorney General Letitia James' report supported such claims and bolstered calls for the governor to step down from his position. As reported by CBC News, Cuomo announced his resignation on Tuesday. 
When Cuomo's resignation takes effect in 14 days, he will be replaced by Kathy Hochul — his lieutenant governor and the soon-to-be first woman governor of New York State. As reported by The New York Times, Cuomo expressed confidence in Hochul's ability to lead the state during his resignation address, and Hochul released a statement of support for his decision soon afterward. Given the serious allegations against Cuomo and their supportive words for each other, it's not surprising that some scrutiny is now on the pair's relationship.
Andrew Cuomo and Kathy Hochul's relationship has been described as 'largely transactional'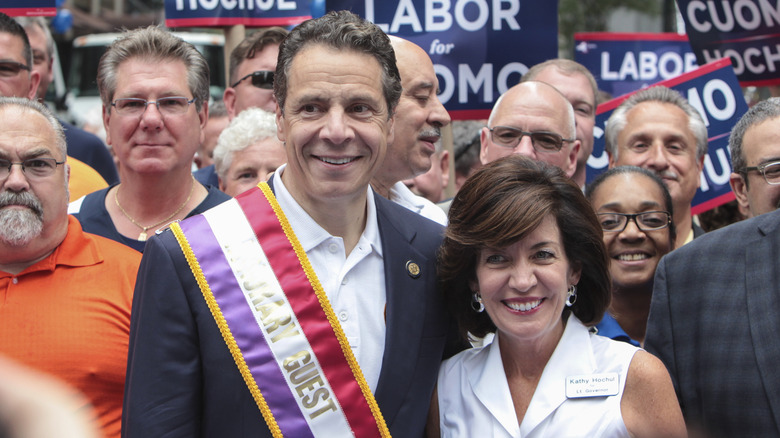 Shutterstock
A peek behind the scenes at Andrew Cuomo and Kathy Hochul's professional relationship reveals one that appears fairly straightforward. The New York Times called it "largely transactional" and noted that the pair rarely appear in public together. But as sexual harassment allegations began to surface against Cuomo, the relationship between the two appeared to shift.
According to The New York Times, Hochul began to distance herself from Cuomo — likely predicting the possibility of her new role — and expressed public support for the state investigation into the claims against him. Amid this alleged shift, Hochul also reportedly began reaching out to Cuomo's top aides for support as she prepared for a scenario where she would take the reigns of New York.
In another example of the change in Hochul and Cuomo's relationship, she slammed the outgoing governor's behavior as "repulsive and unlawful." "Because lieutenant governors stand next in the line of succession, it would not be appropriate to comment further," she said.