New York Governor Andrew Cuomo Just Resigned. Here's Why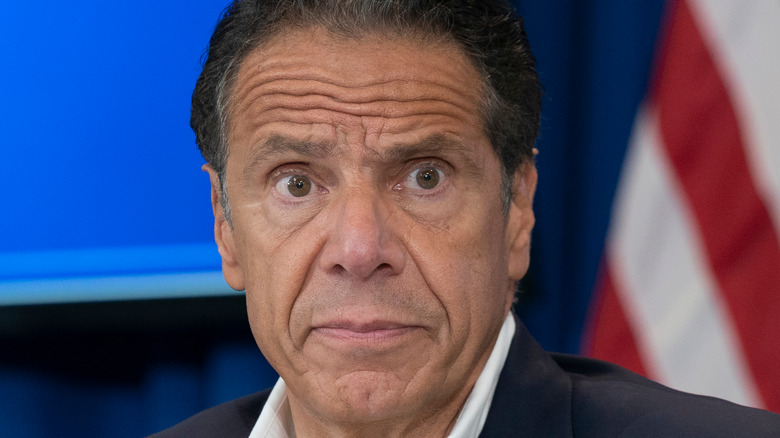 Shutterstock
New York Governor Andrew M. Cuomo officially announced his resignation on August 10 after months of mounting sexual harassment allegations from female state employees and other women outside of state government. An investigative report into the accusations hurled at Cuomo concluded that there was enough evidence to indicate that he sexually harassed 11 women "through unwelcome and unwanted touching," including groping one woman's breasts, and "by making numerous and sexually suggestive comments." 
What's more, the investigation found that the women feared retaliation from Cuomo-appointed members of his Executive Chamber if they came forward, as his staff was loyal to him and tried to downplay or normalize his behavior. The report says a "culture of fear, intimidation, and retribution co-existed in the Executive Chamber." 
Calls for Cuomo's resignation have been ongoing for months. President Joe Biden even called for the third-term governor to step down after the release of the investigative report, according to The New York Times. 
Cuomo said of his resignation, "Given the circumstances, the best way I can help now is if I step aside and let government get back to governing. And therefore that's what I'll do," The New York Times reported. 
Cuomo's replacement will be New York's first female governor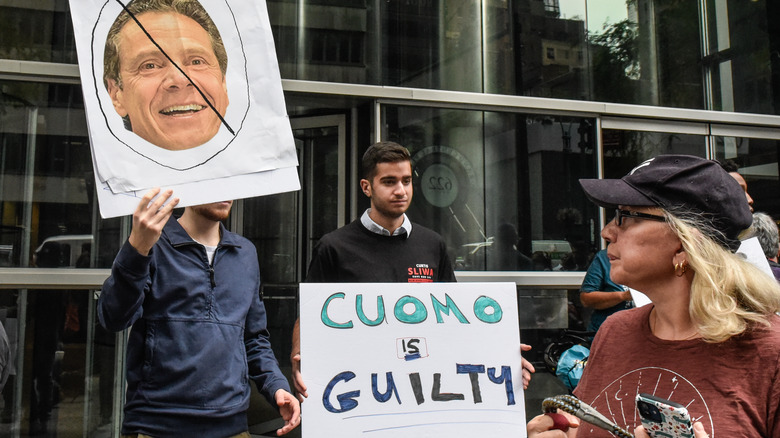 Stephanie Keith/Getty Images
Andrew Cuomo served as Attorney General of New York from 2006 to 2010 when he was first elected governor. He won two more elections in the Empire State in 2014 and 2018, but in December 2020 his political downfall was initiated when a former aide named Lindsey Boylan tweeted, "Yes, @NYGovCuomo sexually harassed me for years. Many saw it, and watched," Reuters reported. From there, several more women came forward with their own stories about Governor Cuomo's inappropriate behavior. 
For his part, Governor Cuomo said in March when he was still refusing to resign, "I now understand that I acted in a way that made people feel uncomfortable. It was unintentional and I truly and deeply apologize for it. I feel awful about it and frankly, I'm embarrassed by it, and that's not easy to say. But that's the truth," The New York Times reported. 
With Cuomo finally giving up his elected post in the wake of yet another #metoo scandal, his Lieutenant Governor, Kathy Hochul will lead the state. Hochul, 62, will be New York's first female governor. In an ironic twist, the new governor's long-time "signature issue" per the New York Daily News, has been fighting sexual harassment in the workplace and on college campuses, saying in February, "Everyone deserves to have their voice heard and taken seriously."