What Was Governor Andrew Cuomo's Net Worth When He Resigned?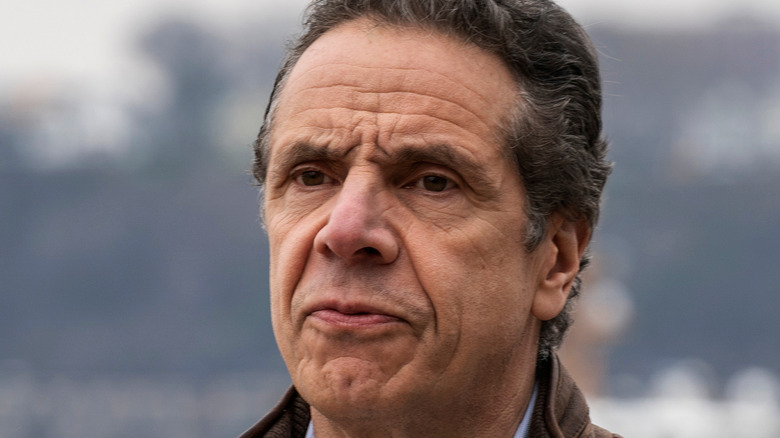 Shutterstock
Amid a sexual harassment scandal and an ongoing investigation, New York Gov. Andrew Cuomo announced that he is resigning from office, via Associated Press. His resignation will take effect within 14 days, and he will be succeeded by Lt. Gov. Kathy Hochul on August 24. Hochul will become the first woman in history to govern the state. The move staves off an impeachment and potential further humiliation for the governor, who was once a popular figure to watch at the height of the COVID-19 pandemic. 
Cuomo found himself at the center of multiple sexual harassment allegations from several women since starting last December (via another Associated Press report). After his first accuser went public with harassment claims, several more women came forward. Then in March, Cuomo gave the go-ahead to the state's attorney general, Letitia (Tish) James, to investigate the accusations against him, per Politico. Last week that investigation came to an end, and in James' probe, her findings concluded that his accusers were credible, and that Cuomo potentially sexually harassed many women and purportedly created a harmful workplace environment in retaliation.
Andrew Cuomo's net worth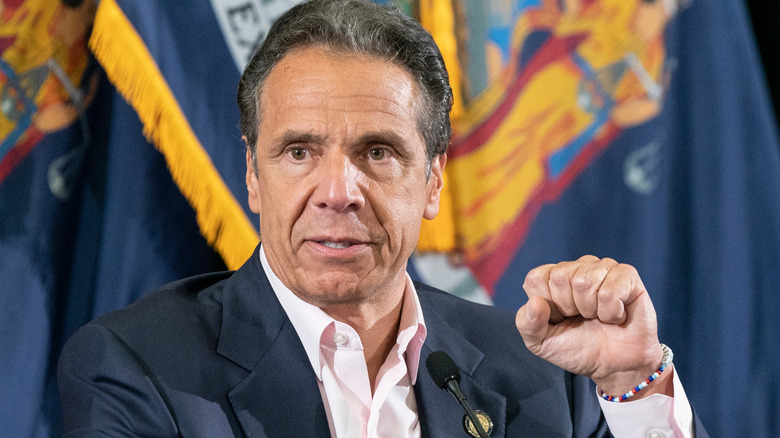 Shutterstock
Andrew Cuomo is the 59th governor of New York, the most powerful office in the state. Since 2011, he has served three terms. It was a role that his late father, Mario Cuomo, once held as well. He would've been set to run his reelection campaign, but now that's likely the least of his concerns.
During the COVID-19 pandemic, Cuomo was the politician to watch. The headlines were glued to his back-and-forth spats with former President Trump, and his frequent appearances on his brother Chris Cuomo's prime-time CNN show. He was even offered a book deal about his leadership during the pandemic, and despite that, it too, is coming under scrutiny. The governor is apparently set to pocket $5.1 million, per The New York Times, and may have used state funds to promote the book. According to the Times article, the governor allegedly got richer during the pandemic. So what is his net worth now?
Per Celebrity Net Worth, the book deal will likely help Cuomo's already estimated net worth of $5 million.