What Happened To Convicted Murderer Chris Watts' Mistress?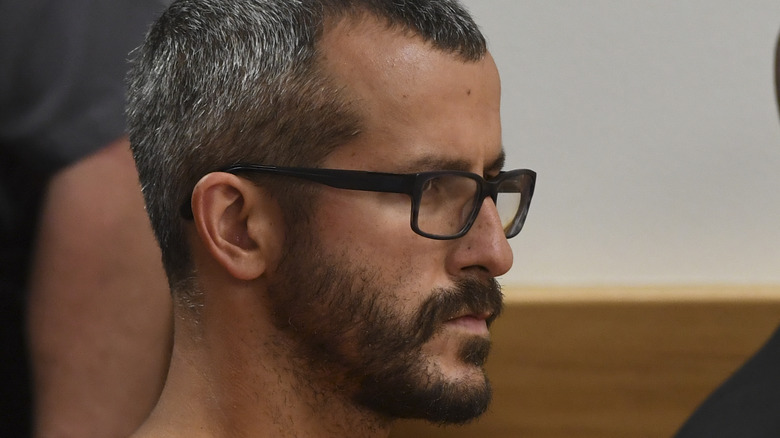 Pool/Getty Images
In the early morning hours of August 13, 2018, Chris Watts strangled his 15-weeks-pregnant wife Shannan (sometimes spelled as Shan'ann) to death. As reported by Biography, he told his daughters, four-year-old Bella and three-year-old Celeste, that their mother was sick and needed to be taken to the hospital. Instead, he drove them to an Anadarko Petroleum site — where he worked at the time. He then proceeded to smother both of his daughters to death. Watts placed his daughters' bodies into oil tanks, buried his wife, and left the work site as if nothing happened.
Shannan, Bella, and Celeste, were reported missing by a family friend later that same day, but Chris initially insisted had no idea what happened to his wife and daughters. For two days, he pleaded for any information concerning the whereabouts of his family. However, on August 15, 2018, Chris Watts confessed to killing his family after failing a polygraph test.
As reported by Biography, it was later revealed that Chris Watts was having an affair with a woman named Nichol Kessinger, and planned to leave his wife. When Shannan argued with him about the divorce, he killed her.
Nicole Kessinger said she learned Chris Watts' wife and children were missing while watching the news. People reports she was initially confused, as Chris told her he was divorced. However, she became concerned when Chris failed to display any emotion about his missing family. Kessinger ultimately contacted authorities and told them everything about her relationship with Chris Watts.
Nichol Kessinger helped secure Chris Watts' conviction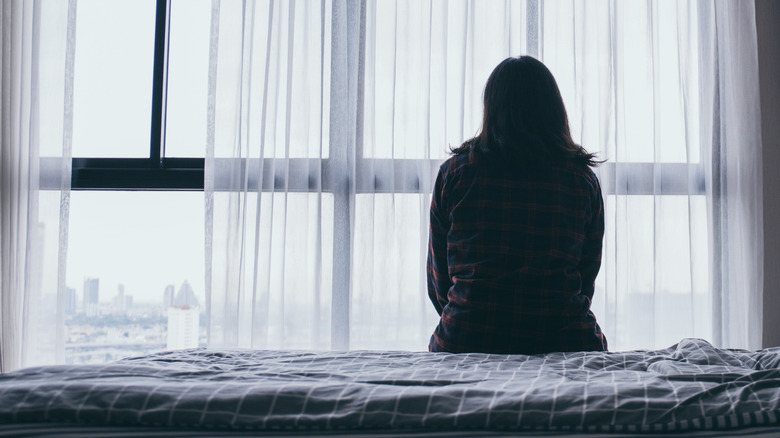 Shutterstock
Nichol Kessinger cooperated fully with authorities in their investigation of Chris Watts. However, All That's Interesting reports it took her some time to admit her lover was capable of killing his wife and children. In an early interview with police, she said, "I wonder if there's more to this story than I know because I think he's a really good guy."
Although she had a hard time accepting what Chris Watts' had done, the information Nichol provided to authorities is credited with helping them secure a conviction. As reported by All That's Interesting, Nichol Kessinger's testimony specifically helped prosecutors establish Chris' motive for killing his family. Weld County District Attorney Michael Rourke said, "Nichol Kessinger turned out to have information that I can best describe as being a bombshell."
Chris Watts was ultimately convicted of numerous criminal counts, including three counts of first-degree murder. He was subsequently sentenced to five life terms in prison without the possibility of parole.
From the time her identity was publicly revealed, Nichol Kessinger became a target of ridicule. In addition to being shamed publicly and on social media, All That's Interesting reports Nichol received multiple threats. In response to the unrelenting attacks, Nichol made plans to change her name and move to an undisclosed location.
As reported by Distractify, some rumors suggest Nichol Kessinger ultimately entered witness protection. However, it is unlikely as the program is specifically meant for criminals who agree to testify against other criminals.
Former inmate claims Nichol Kessinger has been in contact with Chris Watts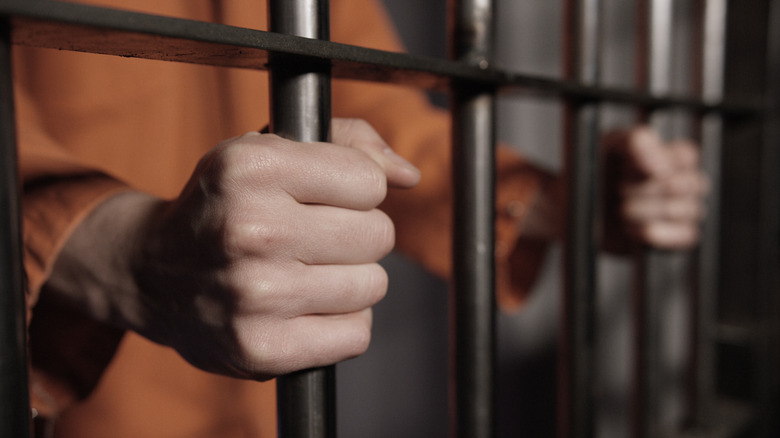 Shutterstock
Most recently, David Carter, who was one of Chris Watts' fellow inmates, claimed that Nichol Kessinger initiated contact with Chris, via mail, in the years following his conviction.
As reported by Daily Mail, Chris Watts did not disclose any details about his correspondence with his former lover. However, he told Carter that Nichol "needed to speak to him to clear some things up."
According to Carter, Watts was not supposed to be corresponding with Nichol Kessinger. Although she had changed her name, Watts told Carter prison authorities eventually realized who his pen pal really was. In response, they prohibited him from using his email account and more closely monitored his written correspondence.
As reported by Daily Mail, Chris Watts told Carter he received the first letter from Nichol in 2020. However, Watts told another of his pen pals, Cheryln Cadle, that he believes Nichol began sending him letters under assumed names as early as 2019.
A spokesperson for the Wisconsin Department of Corrections said he could not comment on claims that Chris Watts and Nichol Kessinger were communicating after he was incarcerated.
The Philippine Star reports that the public has not seen or heard from Nichole Kessinger since 2018, when she granted her last interview with the media.