How Charlie Watts' Personal Life Was So Different From The Rest Of The Rolling Stones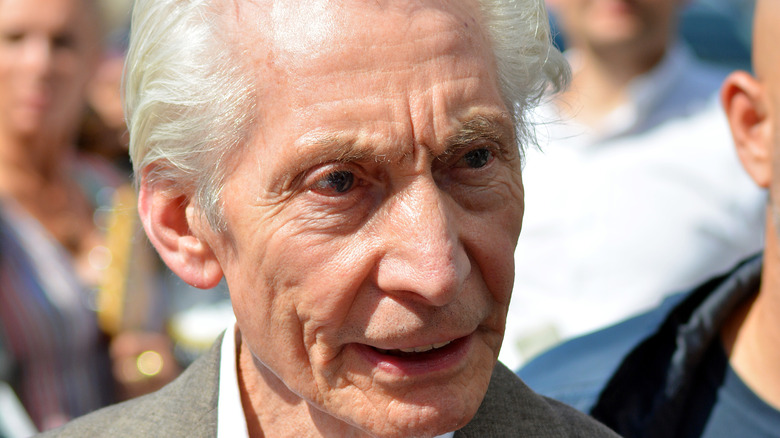 Grand Warszawski/Shutterstock
The famed drummer of the Rolling Stones, Charlie Watts, died at the age of 80 on August 24. He was a member of the famous band since its creation in London, England, in 1962. The popular five-member band, which later became four, is one of the most prominent rock groups of all time. Other band members include frontman Mick Jagger and guitarists Keith Richards and Ronnie Wood.
Despite a half century together, Watts was quite different from his bandmates in several ways. Although drummers are a very important part to every band, they don't quite get to enjoy the spotlight like the vocalists and guitarists do. And unfortunately, a lot of typical band performance setups don't help either — drummers are always in the back. Still, Watts is a memorable rock drummer and perhaps the position allowed him to live a life that differed from Richards, Wood, and of course, the charismatic Jagger. He wasn't able to showcase his persona on stage as much, but it was shown in other ways.
The chill drummer Charlie Watts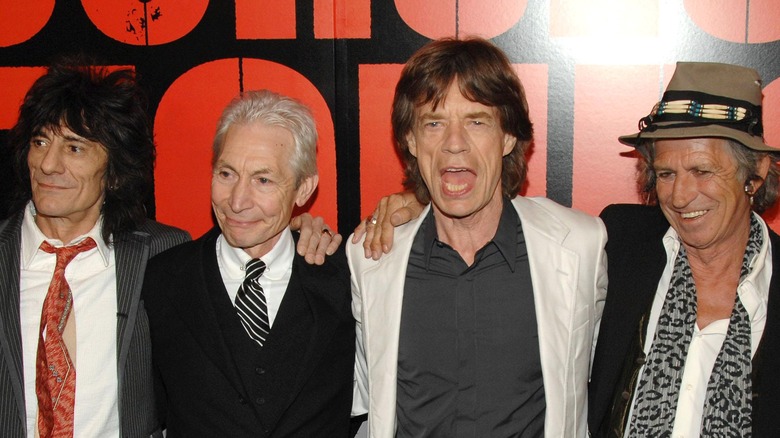 Everett Collection/Shutterstock
In most of the Rolling Stones' music videos and performances, Charlie Watts is casually seen in the background drumming away. Off the stage, however, he is almost just as casual.
Most people class rock stars as wild and edgy, who are all about sex, drugs and rock 'n' roll. However, Watts was a very chill guy and tame to that stereotype. According to Drum Magazine, Watts had a positive attitude when he learned that the sound of another drummer's beat was cleared for a Rolling Stones record. And it wasn't the first time it would happen. Apparently, there were several songs the band recorded that didn't have Watts providing drums. Yet, he never took umbrage over it.
In addition to his very calm attitude, he also took a very chill approach to conflict. In a famous story, Jagger once demanded to know where his drummer was and got his response when Charlie Watts punched him, all while wearing a fancy suit.
It was the nature of Watts' character, and it even displayed itself in his music. Per Drum Magazine, there were even a few tough songs where Watts opted to go a traditional route to get by a difficult sound.
His personal life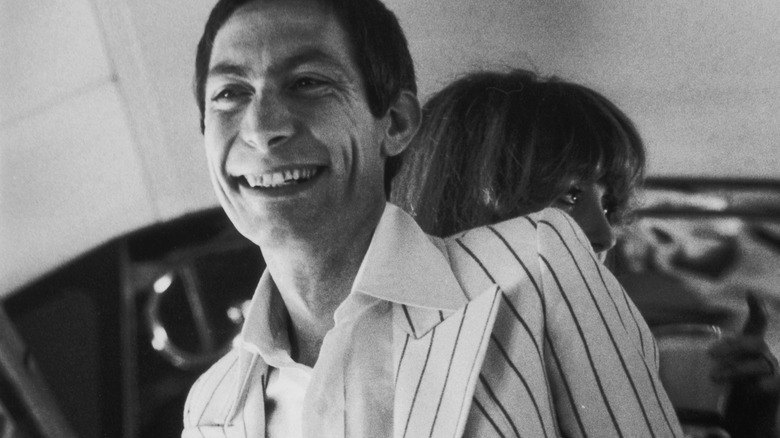 Christopher Simon Sykes/Getty Images
Most of the Rolling Stones were married at some point, save for former member Brian Jones, who never married but fathered several children (via Ultimate Classic Rock). Yet, Charlie Watts had them all beat because he was the first to walk down the aisle.
Watts got married to his first and only wife, Shirley Ann Shephard, in 1962, per New Musical Express. Just a few years later, the couple welcomed their only child: a daughter named Seraphina. As a result, Watts also became the first band member to become a father. Several of his fellow bandmates, including Jagger, Wood, and Bill Wyman, got hitched more than once. Only Richards has been married almost as long as Watts, but he didn't get married until almost 20 years after Watts.
When it came to style, Watts was also known to have a different fashion sense from the rest of the group. Despite his casual attitude, he didn't have one when it came to clothes. Watts loved suits and dressing to the nines. He once stated that the modern approach to fashion wasn't his cup of tea, and he preferred traditional — to the point that he hated taking photographs with the band because their love for sneakers made it all the more glaring.
"I've always felt out of place with the Stones ... just the way I look. I'll have shoes on, and they've got trainers. I hate trainers, even if they're fashionable," said Watts (via Drum Magazine).