Why The Sex Pistols Are Suing Johnny Rotten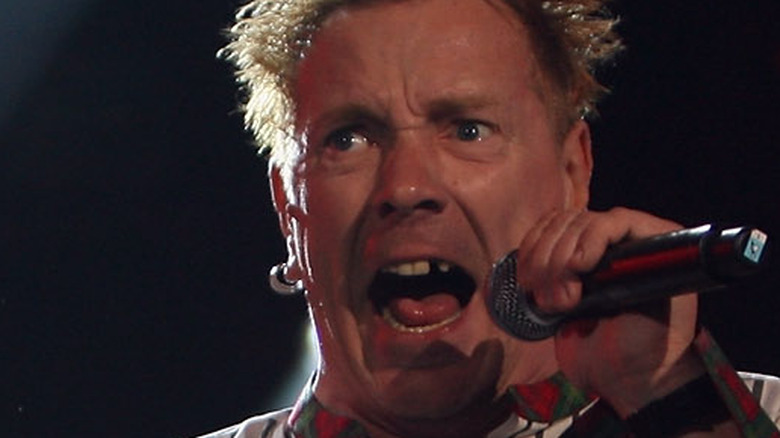 Matt Cardy/Getty Images
No one expects antagonistic young punks to age gracefully, though many of them do. Iggy Pop, who at one time seemed destined to self-destruct, has become punk rock's great survivor and a comforting presence through his second career as a radio DJ (per the BBC). Even Elvis Costello — the premier "angry young man" of the late 1970s whose punk-inflected bitter lyrics were often angrier than anything that the pedigree punk bands had to offer — has notably mellowed in recent years.
The Sex Pistols, however, seem keen to keep their own torch of misanthropy shining brightly, with the acrimony that saw their initial time in the limelight come to an abrupt and early end alive and well in the 21st century. In 2006 for example, the Sex Pistols declined their induction into the Rock & Roll Hall of Fame, telling the judges "we're not your monkeys" and calling the award itself a "p*** stain."
The band has managed to reunite sporadically over the years, most notably for 1996's tellingly titled "Filthy Lucre Tour" — a six-month jaunt of 76 dates, of which six were canceled, according to the Sex Pistols gig archive. The last official Sex Pistols reunion took place in 2008, and the chances of there ever being another such gig have dropped dramatically in recent months after a decidedly un-punk lawsuit filed against John "Rotten" Lydon by other members that threatens to permanently damage relations between the bandmates.
John Lydon's legal battle with his fellow Sex Pistols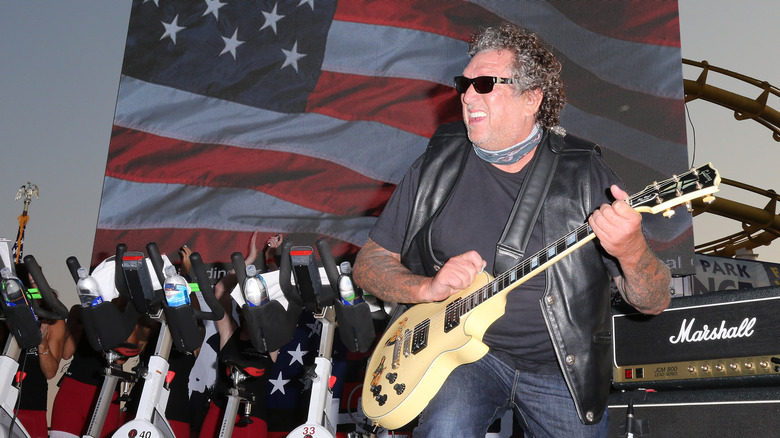 David Livingston/Getty Images
In July 2021, Variety reported that Sex Pistols frontman John Lydon was being sued by two of his bandmates: guitarist Steve Jones (pictured above) and drummer Paul Cook. The pair were in the process of attempting to license the Pistols' back catalog for a forthcoming drama based on the band, "Pistol," directed by Danny Boyle and based on Jones' memoir. Lydon's lawyer has argued that the show intends to portray the singer in a "hostile and unflattering light," per BBC. Notably, Lydon attempted to block the use of the band's music in the show with a veto based on a licensing contract the band had signed among themselves in 1988. Jones and Cook meanwhile claimed that the Pistols' songs could be licensed on a "majority rule basis."
In August 2021, Variety confirmed that Lydon lost the case and reproduced an optimistic joint statement released from Jones and Cook: "We welcome the court's ruling in this case. It brings clarity to our decision-making and upholds the band members' agreement on collective decision-making. It has not been a pleasant experience, but we believe it was necessary to allow us to move forward and hopefully work together in the future with better relations."