Why The Cure Bassist Simon Gallup Left The Band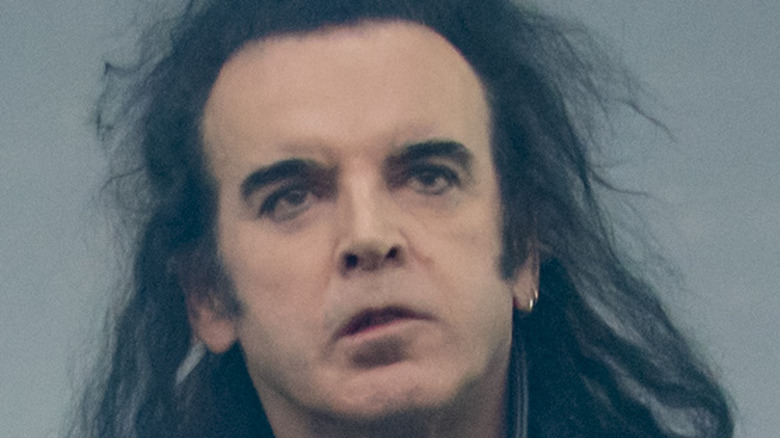 Francesco Prandoni/Getty Images
Simon Gallup, the longtime bassist for the legendary alternative band The Cure, made a surprise exit from the group. He broke the news on his Facebook page on August 14, 2021, posting "With a slightly heavy heart I am no longer a member of the Cure! Good luck to them all" (via Rolling Stone magazine). When asked by a fan if his departure was for health reasons, Gallup replied, "I'm ok ... just got fed up by betrayal" (via Bass Magazine).
It's unclear what kind of "betrayal" has upset Gallup and The Cure hasn't yet released a statement to shed any light on the matter. In fact, images and video of Gallup playing with the band still appear on the group's official website. The only response so far has been a joke by longtime Cure keyboardist Roger O'Donnell on Twitter. He tweeted, "A friend just told me they saw Lol in the Guitar Centre buying a bass???????" (via Twitter). O'Donnell was referring to Lol Tolhurst, the band's former drummer and keyboardist. But O'Donnell didn't respond to numerous requests from fans to clarify what he meant by this tweet or comment on the news about Gallup.
Simon Gallup left The Cure once before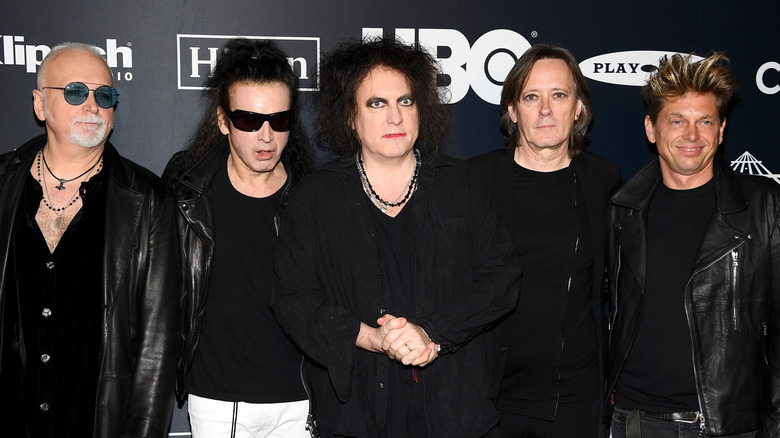 Dimitrios Kambouris/Getty Images
It seems that something dramatic must have happened behind the scenes, as lead singer Robert Smith had only great things to say about Gallup in a 2019 interview with NME. "For me, the heart of the live band has always been Simon, and he's always been my best friend ... When you have friends like that, particularly for that long, it would take something really extraordinary for that friendship to break."
Oddly enough, this isn't Gallup's first departure from the group. He took over for the band's original bassist, Michael Dempsey, in 1979, according to Pitchfork. Gallup played on three albums before exiting the group in 1982 because of tensions with Smith (via Rolling Stone). But Smith asked Gallup to return in 1984, and Gallup remained a part of The Cure until his recent announcement.
While he said that his departure wasn't health-related, Gallup did miss two dates on The Cure's 2019 tour for personal reasons. He wasn't able to go to Japan to play the Fuji Rock Festival that July because of "a serious personal situation" (via Twitter). Gallup's son Eden filled in for him at this event. Eden Gallup also covered for his dad at The Cure's performance at Austin City Limits in October 2019. In this instance, the band tweeted that "another serious personal situation affecting our bassist Simon arose yesterday, and as a consequence, he had to return to the UK."