The Important Advice Freddie Mercury Gave Brian May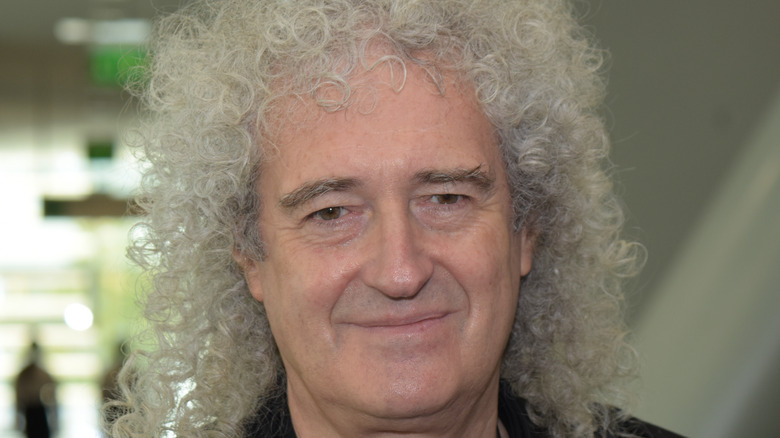 Markus Wissmann/Shutterstock
In 1992, Queen guitarist Brian May released his first solo album titled "Back to the Light," which includes one of May's most popular songs, "Too Much Love Will Kill You." Now, almost 30 years after his solo album's debut, May has released a remastered version and has looked back on how the album came to be.
Brain May started working on the album in 1988 back when Queen was still active. Back then, he was going through some tough times. His marriage to his first wife, Christine Mullen, ended in divorce in 1988, and just a year before, Queen frontman Freddie Mercury had been diagnosed with AIDS. The guitarist was in so much turmoil that he felt he needed a way out. "I was very close to driving off the bridge several times. Very close," he revealed to the Irish Times. Amidst everything that was happening around him, Brain revealed that the only thing that gave him hope was music. He used that as a form of therapy, and he said that he was "in a very raw state" when he recorded the songs. "At the beginning of it we were starting to lose Freddie; in the middle of it we lost him; by the end, I was getting accustomed to it," May said.
Freddie Mercury gave Brian May his blessing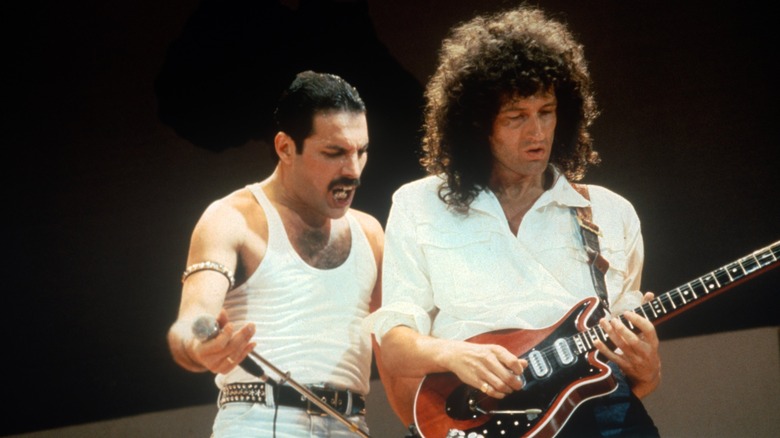 Fg/bauer-griffin/Getty Images
Freddie Mercury had been battling AIDS for a few years before he made his diagnosis public in 1991. Just a day later, on November 24, 1991, he died of AIDS complications. Mercury was still actively working with Queen before his death and was even featured in the final album that was released in 1995 titled "Made in Heaven" (via Britannica). Before Mercury's death, Brian May received his blessing to embark on a solo career.
May wrote one of the songs in "Back to Light" for a car commercial. He was hesitant at first, considering Freddie's sickness, and thought that it might not be tasteful to release an album at a time when Freddie's remaining time with Queen was in question. Brian May asked Freddie to listen to the song and even asked Freddie if he wanted to sing it as a Queen track. He refused, however, and said that May sang it beautifully. In an interview with USA Today, Brian May revealed Freddie's words to him: "You should be doing this. I don't know how long I'll be here, and Brian, you should be getting yourself ready and embarking on what will be your solo career." That was the push May needed to release his solo album.
After Freddie's death, Queen had a difficult time with their grief, and until now, they still fondly talk about him. "I can never have a single day without thinking about Freddie," Brian said (via Irish Times).