The Truth About Robert Hart's Time With Bad Company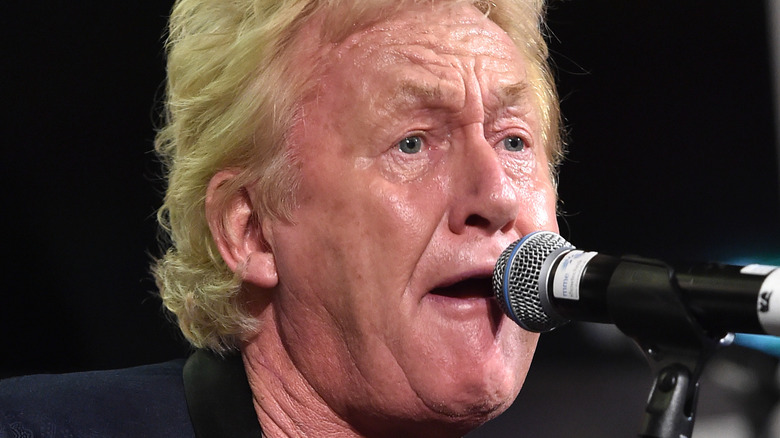 Hannes Magerstaedt/Getty Images
Bad Company came together in 1973 and was known as a supergroup from the very beginning, with all four members coming from well-established '60s and '70s rock bands. Per AllMusic, the original lineup included singer Paul Rodgers and drummer Simon Kirke from Free, guitarist Mick Ralphs from Mott the Hoople, and bassist Boz Burrell from King Crimson. Bad Company was the first band signed to Led Zeppelin's Swan Song label and their 1974 self-titled debut album was an international hit, as was the single "Can't Get Enough of Your Love." Two more wildly successful albums followed, 1975's "Straight Shooter" — which included the classic rock staple song "Feel Like Makin' Love" — and 1976's "Run With The Pack." The original lineup continued recording and touring with some breaks here and there until their final album, 1982's "Rough Diamonds." The band would reform several times, first with former Ted Nugent singer Brian Howe stepping up to the mic as frontman. In 1992, Howe left the band and was replaced by Robert Hart.
Per his now-archived personal website, Hart was no stranger to life in rock 'n' roll bands. Born in the English town of Poole in 1958, he was signed to Island Records in 1980 and collaborated with Bernard Edwards in the band The Distance. He went on to make two solo albums, "Cries and Whispers" and the self-titled "Robert Hart." While touring to support his eponymous album in 1992, he was approached by Mick Ralphs and asked if he wanted to front the latest iteration of Bad Company.
Bad Company was just one of Robert Hart's many projects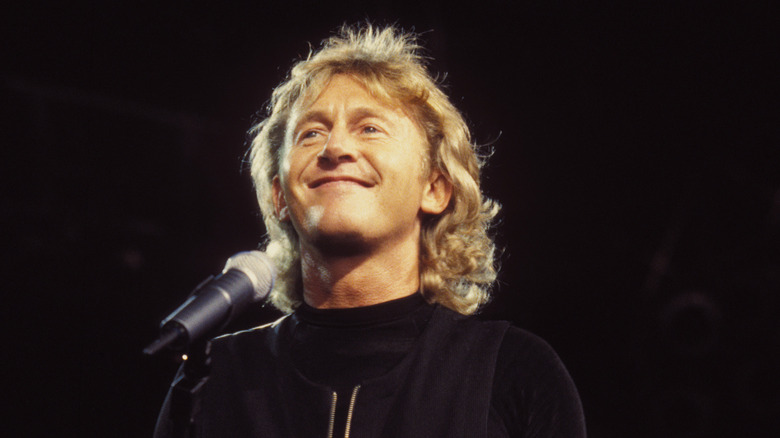 John Atashian/Getty Images
Robert Hart toured and recorded with Bad Company for seven years, per his now-archived personal website. He appeared on the albums "Company of Strangers," "Stories Told & Untold," and three live albums. In 1998, the original Bad Company lineup reformed, putting Paul Rodgers back behind the mic and sending Hart on his way. Far from being the end of his career, Hart went on to join The Jones Gang (featuring drummer Kenney Jones), formed and recorded with XBad Company (made up of other former members of Bad Company), and made several solo albums. Notably, Hart's "We Will Remember Them" was rerecorded in 2009 as an "all start tribute to fallen troops" for the organization Help For Heroes. Over 200 people recorded the song at the famed Abbey Road Studios, including Michael Bolton, Robin Gibb, and the London Philharmonic Orchestra, as seen on YouTube. Hart has also worked with Andy Taylor of Duran Duran, Ronnie Woods of the Rolling Stones, German pop star Peter Maffay, and members of the bands Chic and Go West. 
Per The Road To Rock podcast, Hart has been the lead singer of Manfred Mann's Earth Band — best known for their 1976 Bruce Springsteen-penned hit "Blinded By The Light" — since 2011. In 2020, he released his latest solo album, "Pure," and he was touring Europe with Alice Cooper and Thunder on the Rock Meets Classic tour when the coronavirus pandemic hit and put a stop to live performances.