What Kenney Jones From The Who Is Doing Now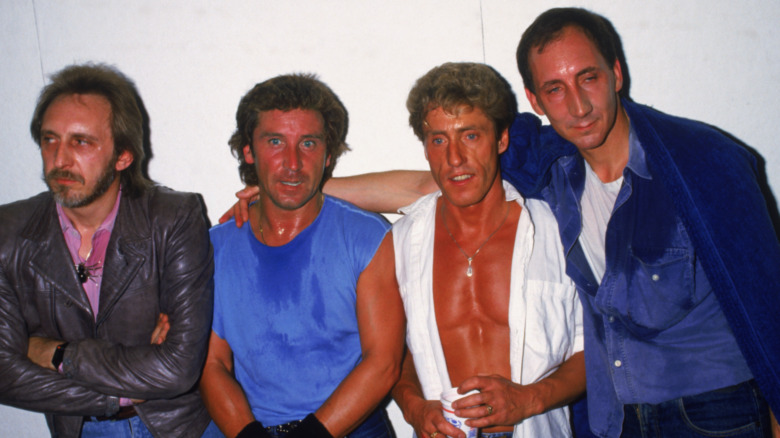 Dave Hogan/Getty Images
Kenney Jones took over drumming duties for The Who after they lost their legendary drummer, Keith Moon, in 1978. Jones toured extensively with the band and played on two The Who albums, Face Dances (1981) and It's Hard (1982), before parting ways in 1988 after a final television appearance in 1988 (via The Who). Since leaving The Who, Jones has juggled his passion for music with his love of horses.
Jones has been "riding since I was about 14," he explains on his website, and began playing polo as an adult. He loved the game so much that he founded the Hurtwood Park Polo Club. Jones serves as the chairman of the organization today. At the club, he called on some musical friends to perform with him at charity events. These jam sessions led to the birth of his latest band, The Jones Gang. As Jones explains to Get Surrey, "I can't stop drumming because I love it, it's a part of me."
Kenney Jones makes (and writes) rock history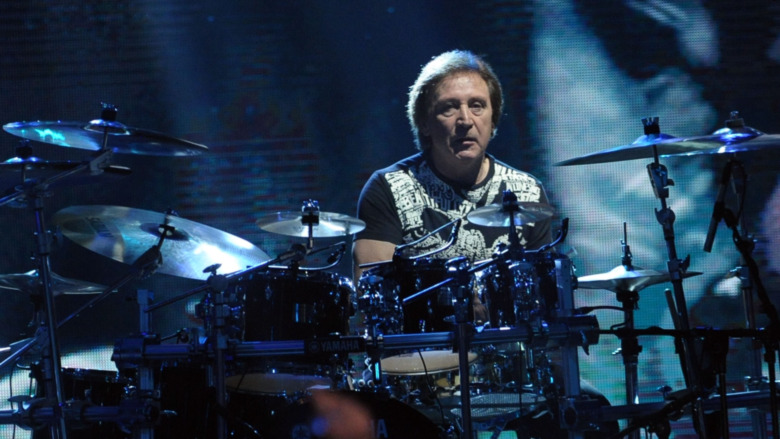 Michael Loccisano/Getty Images
In 2012, Jones became a member of the Rock and Roll Hall of Fame as a founding member of The Small Faces and The Faces. The Small Faces, leading mod rockers, featured Jones, Ronnie Lane, Steve Marriott, and Ian McLagan. After Marriott's departure in 1969, the remaining were joined by the likes of Ron Wood and Rod Stewart and their sound evolved into a "raucously joyous boogie-blues" style rock (via Rock and Roll Hall of Fame). Three years later, Jones reunited Stewart and Woods to play a prostate cancer benefit, according to the Mirror. Jones had battled the disease himself the previous year.
Jones decided to share details of his rock 'n' roll life in his 2018 book Let the Good Times Roll. As he explained to Get Surrey, he had started writing about his experiences at age 30, but he soon abandoned the project. After his battle with prostate cancer and an earlier bout with throat cancer, he explained, "I thought I'd better put some pen to paper and get it out of the way because I might pop off." And rock fans are glad that he did. It's a perfect chance to get an insider's view of such famous acts as The Who, The Small Faces, and The Faces.