The Heart-Wrenching Death Of Tiger King's Erik Cowie
Erik Cowie, a former head zookeeper at "Tiger King" Joe Exotic's Greater Wynnewood Exotic Animal Park, is dead, according to TMZ. On September 3, his body was reportedly found face down in a bedroom in Brooklyn, per the New York Daily News, but it's not yet reported who the residence belongs to. So far, police are saying there were no drugs found at the scene, and it doesn't look like foul play. He was 53.
Cowie's unlikely path to the spotlight due to Netflix's runaway hit docuseries, "Tiger King," came from a somewhat fitting start — a job ad on Craigslist, according to The Cinemaholic. He'd worked for Joe Exotic, whose real name is Joe Maldonado-Passage, for five years by the time he was called to testify during Maldonado-Passage's criminal trial. Ultimately, Maldonado-Passage was convicted of plotting to murder his long time nemesis and fellow tiger keeper, Carole Baskin, along with 17 counts of wildlife crimes. During the trial, Cowie testified that Maldonado-Passage shot several tigers to make room in the cages for new tigers at his Oklahoma Zoo.  
"Cage space. We needed three cages. He wiped out five cats. He came up a 4-10 in his hand, and I knew he just shot Cuddles. I heard it," Cowie told reporters, according to KFOR.  
Erik Cowie reportedly didn't show up for DUI sentencing in May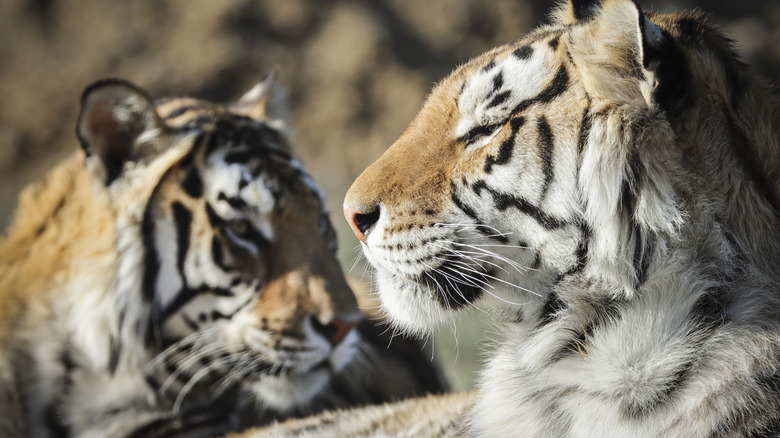 Marc Piscotty/Getty Images
Per KFOR, Erik Cowie was not a veterinarian, but was in charge of looking after five big cats — Samson, Delilah, Lauren, Trinity, and Cuddles — The Cinemaholic reported. When Maldonado-Passage was embroiled in his trial, the zoo was taken over by Jeff and Lauren Lowe, and Cowie stayed on as head zookeeper, per WDSU.
Reporter Kristina Lucarelli checked in with the people made famous by Netflix's "Tiger King" in 2017 and noted that Cowie thought of himself as "just there to do the work, [he] loves the cats," but he couldn't get used to the fame that came with it or things like being recognized at the grocery store. 
In May 2021, Cowie was charged with a DUI in Oklahoma after being involved in a car crash, but reportedly didn't show up for his sentencing court date, though he had already pleaded guilty, TMZ reported. It's not clear why Cowie was in New York or how long he had been there before he died. The New York Daily News reported that while the death looks to be from natural causes, an autopsy will be done to try to find more answers.