The Real Reason Katharine Hepburn Hated Nudity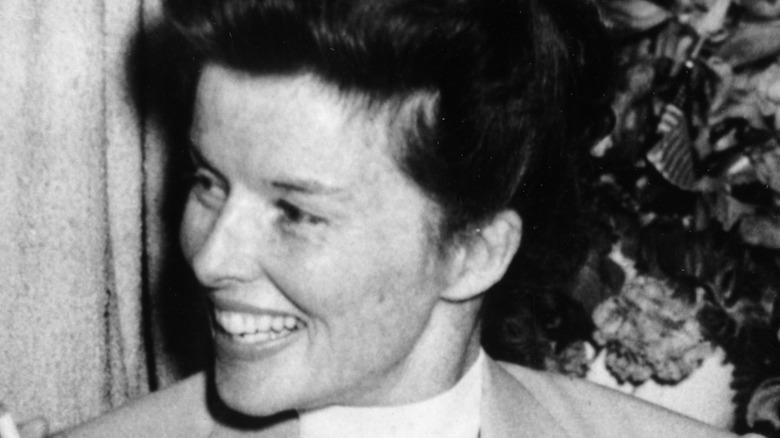 Keystone/Getty Images
People are always interested in learning "the real story" about the private lives of celebrities and fascination with Katharine Hepburn carries on nearly two decades after her death at the age of 96. Born in Hartford, Connecticut in 1907, per Biography, Hepburn was encouraged by her parents to be an outspoken, smart, curious person from a young age. She fell in love with acting while at Bryn Mawr College, spent the late 1920s and early 1930s acting on and off-Broadway, and made her screen debut in 1932. Over the course of her long and storied career, during which she was nominated for a record twelve Oscars, winning four, Hepburn became known for her fiercely intelligent and strong roles. As reported by Ranker, she often played men onstage, worked with lesbian director Dorothy Arzner on the movie "Christopher Strong" in which she played a headstrong aviator, and even made a movie with gay director George Cukor, "Sylvia Scarlett," that featured a same-sex kiss as Hepburn played a woman pretending to be a man. 
Hepburn was also known for her unusual, status-quo-challenging behavior offscreen. She was famously an early adopter and champion of wearing pants, often went without makeup, and early on began refusing interviews and media attention in favor of keeping a low profile. Hepburn was married to Ludlow "Luddy" Ogden Smith from 1928 until 1941, had a highly publicized romance with Howard Hughes, and a decades-long relationship with fellow actor and frequent co-star, Spencer Tracy. Per Ranker, she was reportedly bisexual and allegedly had relationships with women as well as men.
"You'll never get it right!"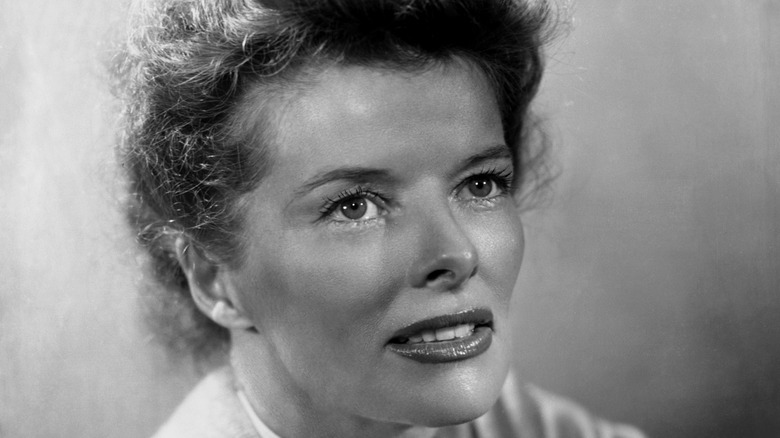 Print Collector/Getty Images
In 2012, as reported by The New York Times, "Hollywood pimp to the stars" Scotty Bowers wrote a tell-all memoir, "Full Service." Among the many claims Bowers made was that both Katharine Hepburn and Spencer Tracy had come to him and asked him to introduce them to women (Hepburn) and men (Tracey) for dates and that he had set up Hepburn with over 150 women over the years. In the 2006 biography "The Woman Who Was Katharine Hepburn," reviewed in The Telegraph, writer William J. Mann claimed that Hepburn started dating women in college but never referred to herself as a lesbian, perhaps because she considered the term to describe a more butch woman than herself. 
Mann also claims that Hepburn wasn't particularly interested in sex in general, quoting a college friend who claimed "She tried [sex] once and just didn't like it." Furthermore, she apparently disliked nudity, so much so that if she was watching a movie that contained a nude scene, she'd angrily exit the theater. So was Katharine Hepburn a happy bisexual libertine who had countless relationships with both men and women, or a sex-hating woman who couldn't even stand to see cinematic nudity? Per The Telegraph, she once said of reporters' attempts to reveal her personal life "You'll never get it right! No one ever does!" That doesn't stop people from continually trying, even after all this time, but at this point, it's hard to imagine that we'll ever really know the entire truth about Katharine Hepburn.