These Are The Only Two Countries Without Divorce Laws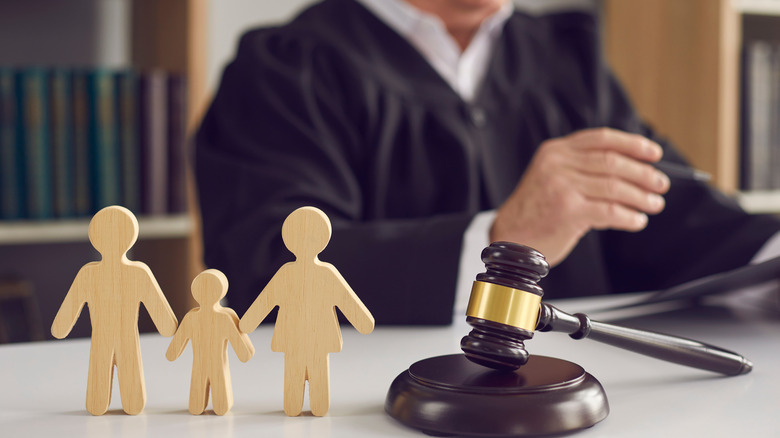 Studio Romantic/Shutterstock
Perhaps it's surprising to learn that in 2021 there are still two countries where there are no divorce laws on the books. A Catholic marriage is considered a sacrament, with wedding ceremonies concluding with the words "What God has joined, men must not divide." It's therefore maybe a little less surprising that Vatican City State, which serves as the headquarters of the Catholic Church and is governed by the pope, would have no laws regarding divorce, per The Fact File. However, Vatican City is not alone. 
The Philippines, where 80% of the country's citizens identify as Catholic, according to NPR, bans divorce, only making a religious exception for its Muslim citizens, who make up 5% of the population. The only legal option for everyone else is to obtain an annulment, which declares a marriage null and void and the union between the former spouses never legally valid in the first place, which is the only acceptable way to end a sacramental marriage, according to the Catholic Church. Annulments are expensive, particularly for low-income workers, and difficult to prove. One woman reported that she saved the equivalent of $5,000 to file for an annulment from her husband, but the courts told her that her grounds — psychological incapacity — "wasn't enough."
Another option, according to Lawyers in the Philippines, is a legal separation — it deals with common property and releases the individuals from "obligations of marriage." However, it does not allow the individuals to legally remarry.
Will The Philippines ever legalize divorce?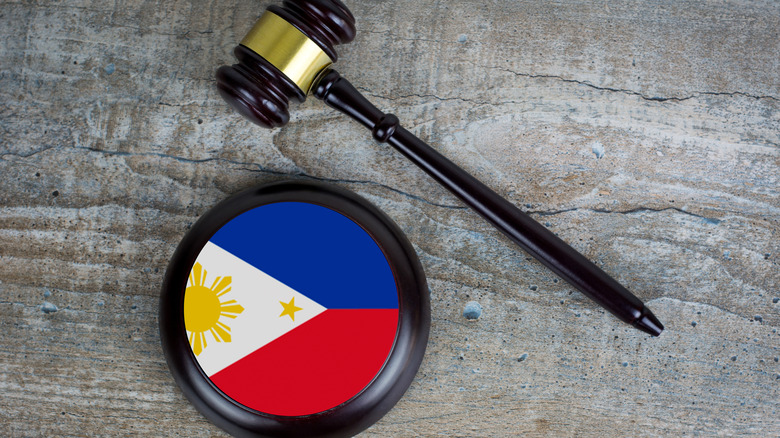 BERMIX STUDIO/Shutterstock
As reported by NPR, in March 2018 the Philippines House of Representatives passed a bill that would allow divorce on several grounds, including irreconcilable differences, abuse, infidelity, and abandonment. The bill was "unprecedented," according to sociologist Jayeel Cornelio of Ateneo University, who observed that 50% of Filipinos surveyed were in favor of separated married couples being able to divorce and that the Catholic Church "is becoming weaker and weaker in the country" when it comes to governing politics as well as people's personal lives. Lawyer Clara Padilla of the women's rights organization EnGendeRights noted that there is no legal way for married people experiencing domestic violence to leave their marriages: "Women, even if they're in an abusive relationship where their husbands would batter them, even if their husbands are drunkards or are alcoholic or engage in extramarital affairs, even if they do drugs — their wives are unable to dissolve the marriages." 
The 2018 bill didn't pass. In 2019, Business Mirror reported that Senate leaders saw the passage of a bill legalizing divorce as an "uphill battle"; Senate President Tito Sotto III texted the publication that an alternative bill focused on "dissolution of wedding vows" with "expanded and easier annulment procedures"  rather than divorce was more likely to be a success. As of August 2021, bills are still being brought before the House, as reported by the Library of Congress, with the latest one approved by the Committee on Population and Family Relations and referred on to the House Plenary for debate.