The Mystery Of Hotel Del Coronado Explained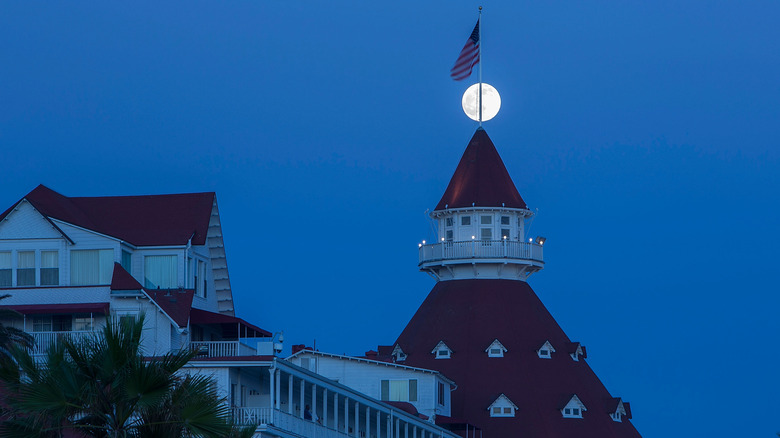 Daniel Knighton/Getty Images
Just south of San Diego, California lies a glorious Victorian-style hotel (per USA Today). Since its opening in 1888, the Hotel Del Coronado has been acclaimed for its architecture as well as its seaside location. According to 1906 Lodge, the hotel is one of the last surviving wooden Victorian resorts. Moreover, at the time of its opening, it held the title of the largest resort in the world (via Forbes).
Per The Hotel Coronado, its fame grew wide and fast. The amenities were modern and the entire hotel had electricity. Guests from the Midwest, East Coast, and Europe flocked to have a stay. Construction was a massive task, yet it only took 11 months.
The idea for the hotel came from two Midwesterners, Elisha Babcock Jr. and Hampton Story. Their intention was not to build a place that would only accommodate visitors; they wanted something that would be "the talk of the Western world." Nearly 133 years after opening its doors, the Hotel Del Coronado still operates as a luxurious high-priced hotel.
That being said, the hotel (per its website) has hosted a plethora of Hollywood celebrities, including Bette Davis, Judy Garland, Ronald Reagan, and many more. Most famously, the classic film "Some Like it Hot" was filmed at the hotel in 1958. The hotel, however, has gained a reputation for being haunted and for its supernatural guests that refuse to check out.
The notorious room 302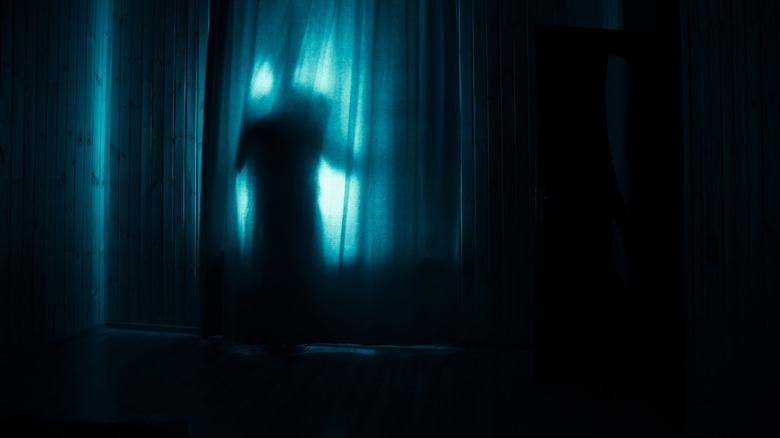 zef art/Shutterstock
According to Travel and Leisure, strange happenings occur throughout the hotel, including on the third floor and the gift shop. Both employees and visitors report strange noises, footsteps, and temperature changes. Items in the gift shop fly off the shelves or are rearranged. Perhaps the most notorious ghost is believed by some to be Kate Morgan.
On Thanksgiving 1892, Morgan checked into room 302 under a fake name (via Listverse). Per the Travel Channel, Morgan was later found dead days later, due to a self-inflicted gunshot to the head on a staircase that lead to the beach. Before her death, staff noted that she looked ill and sad (per Paranorms). Morgan also claimed she had been waiting for her brother to join her at the Hotel Del Coronado.
Many believe the "brother" she was waiting for her was actually her husband. He never showed up, and perhaps out of devastation (Morgan was also allegedly pregnant), she killed herself. Although she didn't die in room 302, she is said to haunt both the room and make her presence known throughout the hotel (via Hotel Del Coronado).
Guest who stay in the room report cold breezes, flickering lights, TVs turning on and off, and footsteps. According to Forbes, one man asked to be moved after his items were thrown about in the room. Regardless, the room is said to be the most requested. As for Morgan, she was given the nickname "beautiful stranger," as no one claimed her body after her death.