Tiger King 2 Is Happening. Here's What We Know
Oh, snap. Get your popcorn ready. Netflix is repackaging its gift to the world from last March when we found ourselves in the first COVID-19 lockdown with more time than ever to binge-watch outlandish people do their thing. The streaming platform announced that "Tiger King 2" is slated to come back sometime in 2021, though they didn't give an exact date. Referring to the new season as a "continuation of a cultural phenomenon" — Netflix says 64 million households watched the docuseries in the first four weeks it was released — and now they're promising "more madness and mayhem" in the second season. 
If you missed it, the series documented the lives of big-cat zoo/sanctuary-folk, revolving mostly around the happenings in the life of Joe Exotic, whose real name is Joe Maldonado-Passage. At the time, he owned Greater Wynwood Exotic Animal Park in Oklahoma where people could come to visit big cats and hold baby tiger cubs. We got to know his staff, his lovers/husbands, and his enemies, especially his arch-nemesis Carole Baskin, a rival tiger lover, and owner of Big Cat Rescue in the Tampa Bay area of Florida. 
In the end, Maldonado-Passage ends up in prison for animal abuse and for plotting to kill Baskin. The series was a wild whiskey-tango-foxtrot ride into the weird world of the big cat industry and those who are drawn to dedicate their lives to the animals — or just make money off of them (there are a lot of gray areas). 
Plenty of sketchy storylines to come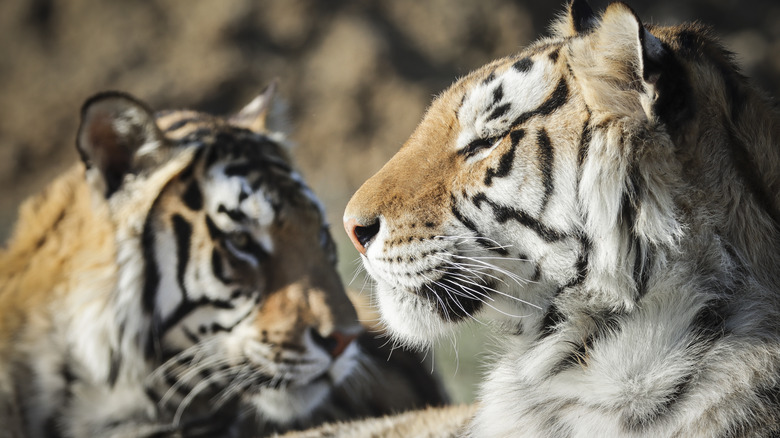 Marc Piscotty/Getty Images
In a trailer for the show, which is being released as part of a set of five true-crime documentaries, the other four all to be released in 2022, per Netflix, we see a clip of Maldonado-Passage talking on a prison phone and another of Carole Baskin walking, which then jumps to a clip of a billboard offering a $100,000 reward for information leading to answers as to what happened to Don Lewis, Baskin's former husband with whom she opened her Big Cat Rescue Sanctuary. Lewis disappeared in 1997, never to be seen or heard from again. Speculation on Baskin's involvement abounds. 
We see a clip of Jeff Lowe too, the man who took over the zoo when Maldonado-Passage went to prison, moving it and renaming it Tiger King Park. But more drama ensued there in May this year when federal authorities removed all 68 of the zoo's big cats, accusing the Lowes of breeding the animals and not properly caring for the offspring, which if true would be a violation of a court order, according to The Oklahoman. 
Netflix has not yet said what the new season will offer. Never fear though, because it sounds like there is plenty of sketchy stuff still happening among the people we got to know in the first installment of "Tiger King". According to Deadline, we may even see Joe Exotic get philosophical about his new understanding of what life is like confined to a cage, as his tigers were.