Why Prince Philip Renounced His Titles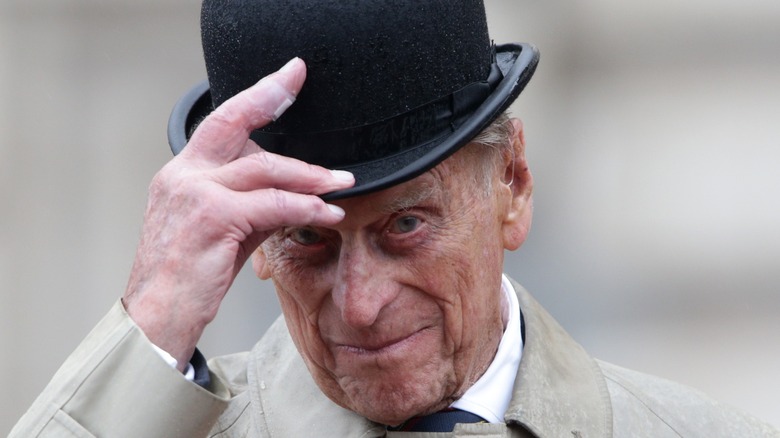 Wpa Pool/Getty Images
Prince Philip, who had been the husband of Queen Elizabeth II for over 70 years, died in the spring of 2021, just shy of his 100th birthday. The Greece-born aristocrat, with ties to other European monarchies, had to navigate a minefield of cultural, religious, and other issues in order to marry the love of his life, then-Princess Elizabeth, back in 1947. However, he checked off all of the boxes necessary to become both a British citizen and a muster-passing member of British royalty, and did so with aplomb, much to the satisfaction of his people, as well as the organization that manages Britain's royal family. In the subsequent decades, Philip developed a reputation for being a steadfast proponent of the monarchy, a capable and loving family man, and for his habit of publicly saying things without fully thinking them through, often to the amusement (and sometimes embarrassment) of the British press. (The Evening Standard has a lengthy list.)
However, unless you've watched "The Crown" on Netflix, you may not be aware of how much Prince Philip had to give up in order to take on his role in the British monarchy.
Prince Philip gave up his Greek titles in order to become British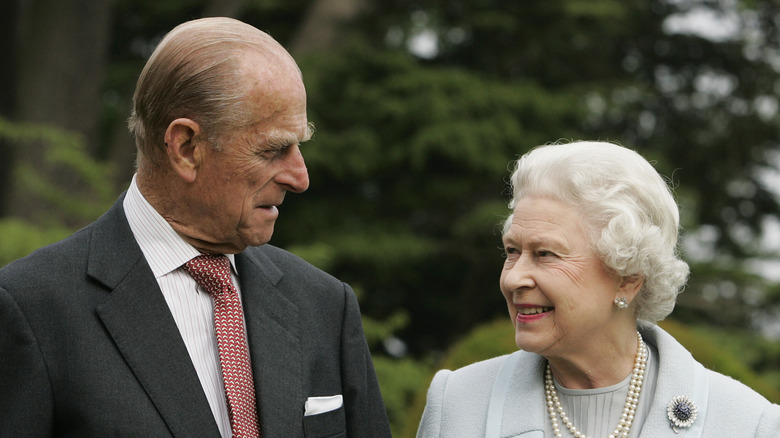 Tim Graham/Getty Images
Though he was born in Greece, according to Economic Times, Philip didn't grow up there and lacked any real connection to the country of his birth. However, the circumstances of his birth meant that he was born with two things that he would eventually have to give up after he fell in love with Princess Elizabeth: his titles (two of them), and his religion. He gave up the latter (Greek Orthodoxy) in favor of being baptized into the Church of England, but at his death, several religious leaders commented on his "strong personal faith and deep curiosity about others' beliefs" (per Associated Press). Giving up his titles might have been a more bitter pill to swallow.
Titles may not mean much to people in places without an aristocracy, such as the United States. You could claim for yourself the title of Lord (Your Name), High Potentate of (Your Town), and no one is going to care in the slightest. However, in the European aristocracy, titles, though they're just words on a page, mean quite a bit. And Philip was born with the title of Prince of Greece and Denmark. In order to become English and royal, he would have to renounce both of those, which he did.
It likely wasn't much of a loss for him, as almost immediately following his marriage to Elizabeth he was granted a host of other, more British titles: Duke of Edinburgh and Prince of England, among them.