How Lucille Ball Is Connected To The Salem Witch Trials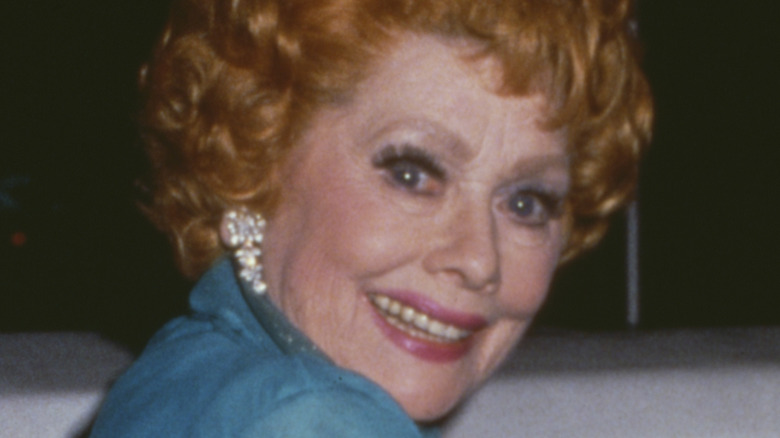 Michael Ochs Archives/Getty Images
When you think of Lucille Ball, chances are you think about her shoving heaps of chocolates into her mouth like a well-coiffed chipmunk with acorn-stuffed cheeks, or perhaps wailing "Ricky!" to her handsome, bandleading husband when she didn't get her way. She was a master of physical comedy, and her facial expressions told you everything you needed to know.
Ball was born in 1911 in Jamestown, New York (per Britannica), and knew early on that she wanted to be an actress. At just 15, she traded her high school for drama school in New York City and went on to appear in several movies before she became a true household name with the beloved television show "I Love Lucy." And her star just kept rising from there.
Chances also are, you wouldn't connect her to one of the darkest time periods in United States history, the Salem Witch Trials of 1692, and who could blame you? She was a comedic gem who made America laugh for many decades, after all. 
The Townes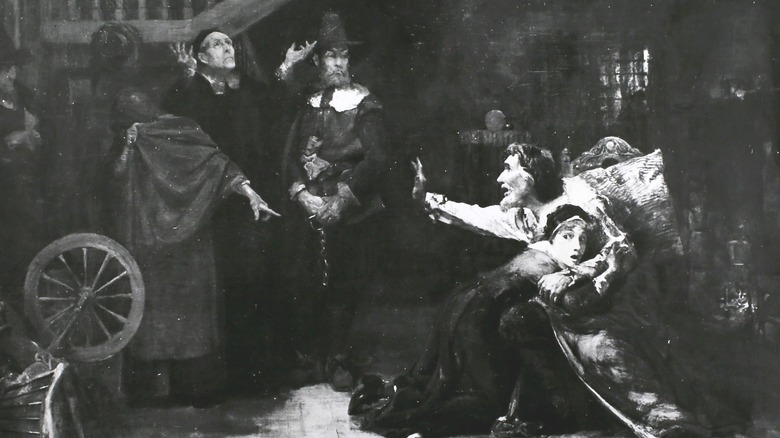 Hulton Archive/Getty Images
Lucille Ball has several connections to accused witches in Salem at the height of its hysteria. According to the New England Historical Society, she's a direct descendant of Joseph Towne and Rachel Vinson. Towne himself was apparently not accused of practicing witchcraft, but three of his sisters were. Specifically, Mary Towne Eastey and Rebecca Towne Nurse were both accused, convicted, and killed for alleged witchcraft; Sarah Towne Bridges Cloyes, his other accused sister, either escaped or was released (and her third great-granddaughter turned out to be silver screen goddess Clara Barton). Ball was also the eighth-great niece of yet another alleged witch, Mary Perkiins Bradbury, who managed to escape after being convicted and imprisoned.
Ball wasn't the only famous person to descend from that poor, unfortunate Towne clan that suffered through wrongful torture and imprisonment. In addition to the previously mentioned Clara Barton, beloved spookster Vincent Price was the seventh great-grandson of Rebecca, and the United States' 30th first lady, Grace Coolidge, was the seventh great-granddaughter of Edmund Towne.
Interestingly, in an episode called "Lucy and the Monsters" from her later show, "The Lucy Show," (per IMDb), Lucy has a scary movie-induced nightmare in which her and Viv's car breaks down outside Dracula's castle. And when they go inside for help, they end up transforming into ... yep! Witches (watch it on YouTube).