Here's How Toni Braxton Went Bankrupt Twice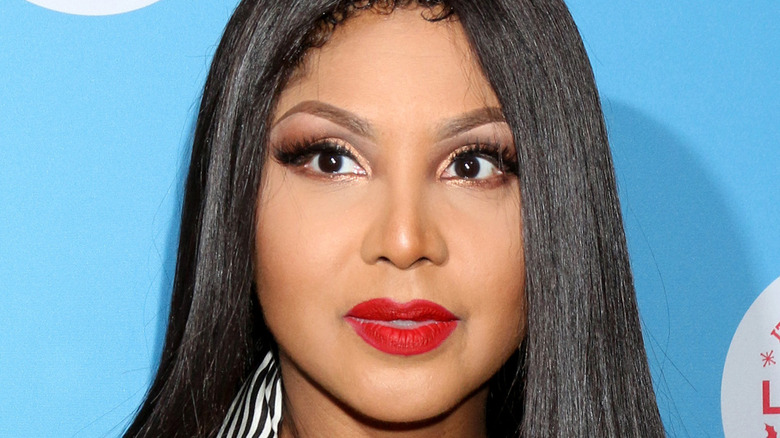 Kathy Hutchins/Shutterstock
Singer Toni Braxton, famous for such hits as "Un-Break My Heart," has experienced a lot of financial ups and downs throughout her career. Notably, she has the unusual and unwanted distinction of going bankrupt twice. Braxton had her first encounter with money woes early on. Her first two albums, 1993's "Toni Braxton" and 1996's "Secrets," were huge successes, but selling millions of records didn't translate into Braxton raking in serious cash (via AllMusic).
As Braxton explained on ABC News' "20/20," recording artists had to pay many of the costs associated with making and promoting their albums. The record companies gave their artists an advance on their album's future earnings to cover these costs, and then the artists get an advance on their next record to help. "So you kind of stay in debt, in a sense," she said. She explained that all she received from her first record contract was $1,972 despite the fact that she sold $170 million worth of albums.
Braxton sued in 1997 to get out of what she thought was an unfair deal with LaFace Records, and the label countersued her. She filed her first bankruptcy claim the following year. As AllMusic pointed out, being in bankruptcy offered Braxton some legal protection during her battle with LaFace. But in her interview with "20/20,"  Braxton noted that she had a severe shopping problem that contributed to her economic downfall. "I love dishes and house things, so I kind of lost it a little bit on the housewares," she said.
A personal crisis led to Toni Braxton's second bankruptcy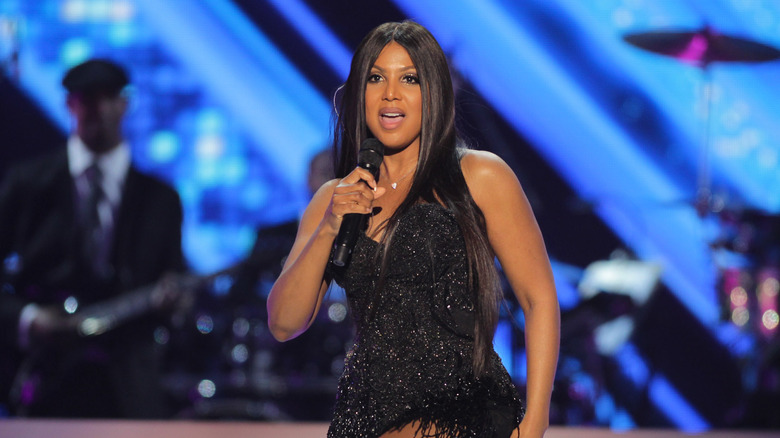 Jamie Lamor Thompson/Shutterstock
Toni Braxton's next experience with financial disaster came from an unexpected crisis. She invested heavily in staging her own show in Las Vegas, but she soon got sidelined by health problems. The show ran for about 18 months before Braxton was diagnosed with a heart condition called microvascular angina, which is where blood vessels in the heart become more narrow (via ABC News). She later discovered that she also had lupus, an autoimmune disorder. With her health in jeopardy, Braxton stepped away from the stage.
When she filed for bankruptcy a second time in 2010, Braxton owed somewhere between $10 million to $50 million (via BBC). As she explained to Entertainment Tonight, "It was about a business bankruptcy more than anything because I was doing my show in Vegas and I was forced to cancel my show because of my illness and all of my other concerts after that" (via the New York Daily News). Around the same time, Braxton made her reality TV debut with her new series "Braxton Family Values."
With the success of her TV series, Braxton was able to emerge from bankruptcy a second time. But money troubles continue to plague the star. According to E! Entertainment, Braxton struggled with tax issues in 2019 as the IRS and the state of California both filed tax liens against her. At the time, Braxton owed the federal government $340,200 and California $116,100 in back taxes.