What Happened To Martin MacNeill After His Murder Conviction?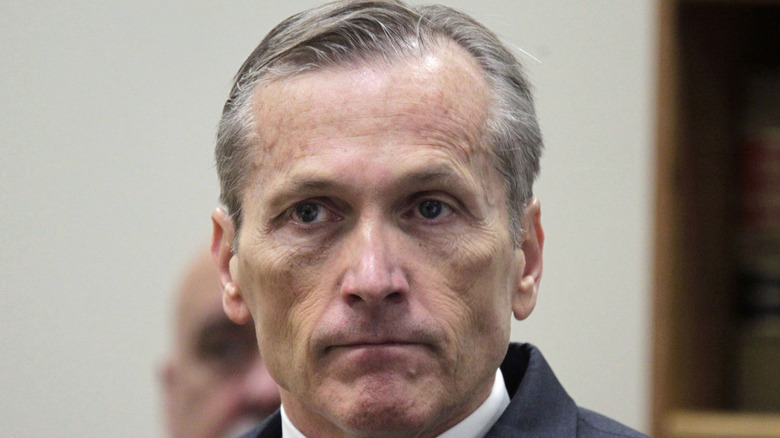 George Frey/Getty Images
Martin MacNeill seemingly had a perfect life. He was a respected doctor in Utah and was married to former beauty queen Michele MacNeill. After getting married, the couple immediately decided to grow their family and in just five years, the couple had four children. However, they wanted a bigger brood, and they added to their family of six by adopting four more children, per ABC News.
All seemed well in the MacNeill household until Martin turned 50 years old. According to one of his daughters, Rachel, her father started exhibiting strange behavior and became conscious about his appearance. "He became just very obsessed with losing weight and his appearance. He'd go to the tanning salons," she said. Martin then convinced Michele to get a facelift in 2007, and she obliged. As a doctor, Martin prescribed his wife a dangerous concoction of medicines after her surgery. Just a few days later, Michele MacNeill was found dead in a bathtub.
The incident was ruled an accident, but one of MacNeill's daughters suspected that her father was responsible for Michele's death. She did her own digging and found out that his father was having an affair.
Martin MacNeill's trial and conviction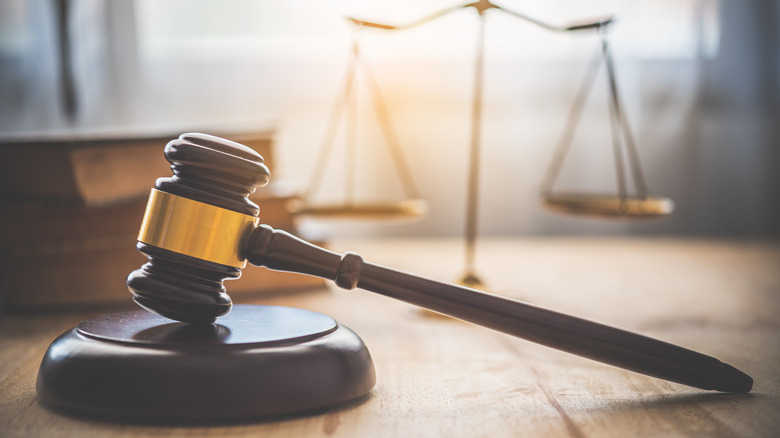 photobyphotoboy/Shutterstock
Martin MacNeill's daughters and Michele's family worked for years to convince authorities that Michele's death wasn't an accident. In 2012, Martin was charged with first-degree felony murder as well as obstruction of justice. He was held on a $1 million bond awaiting his trial. MacNeill's daughters testified against their father, and little by little, incriminating information was revealed, including his extramarital affairs, false school records, and allegations of murder (via Wild About Trial).
The prosecution argued that MacNeill killed his wife to be able to pursue a relationship with his mistress, Gypsy Willis, who moved in with him soon after his wife's death. After a three-week trial, the jury found Martin MacNeill guilty, and, according to The Washington Post, he was sentenced to 15 years for obstruction of justice and an additional 15 years to life for the murder of Michele. "Mr. MacNeill, as you deprived Michele MacNeill of her life, the state of Utah exacts from you today the liberty that you otherwise might have enjoyed in your remaining years," the presiding judge said.
Martin MacNeill's death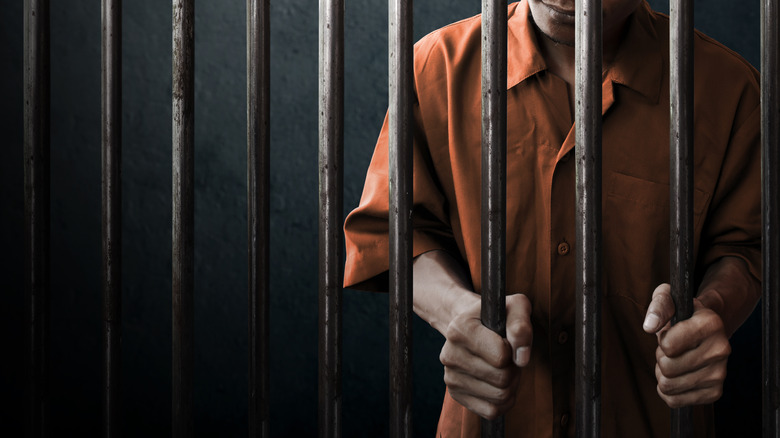 FOTOKITA/Shutterstock
In 2017, just a few years into his sentence, Martin MacNeill was found unresponsive in the prison yard. Correctional officers immediately tried to resuscitate him, but he was already deceased, per NBC News. Upon investigation, it was confirmed that no foul play was involved in MacNeill's death, and he died by suicide. Reports said that there were several suicide attempts prior to the incident.
Throughout his trial, he maintained his innocence and even started the appeal process shortly after his conviction. Before his suicide, the appeals court denied MacNeill a new trial, and his first parole date hearing was set in 2052. He would have been 96 years old then, according to Deseret News. Inmates believe that the verdict was what pushed him to take his own life. MacNeill had access to the prison's greenhouse as he was one of the inmates permitted to take care of the plants. He used part of the greenhouse heater to end his life (via Heavy).
If you or anyone you know is having suicidal thoughts, please call the National Suicide Prevention Lifeline​ at​ 1-800-273-TALK (8255)​.