Dave Navarro's Favorite Tattoo Explained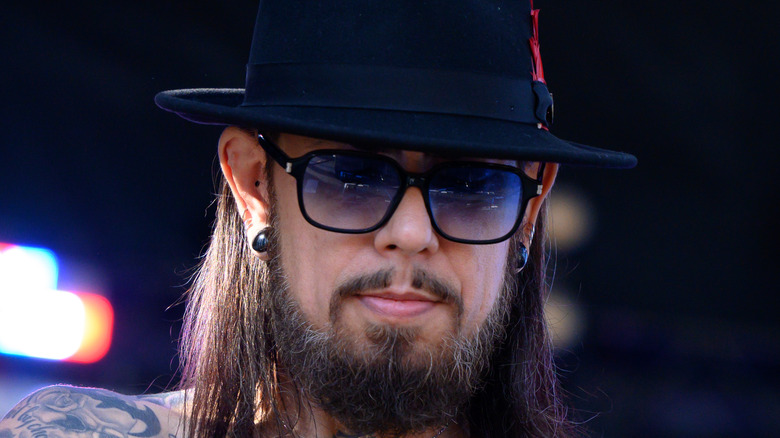 Scott Dudelson/Getty Images
Jane's Addiction guitarist, tattoo enthusiast and judge on Paramount's "Ink Masters", Dave Navarro, says he doesn't always take his ink too seriously, usually preferring to get spontaneous tats for the "instant gratification," according to Loudwire, but his favorite tattoo is profoundly different. Navarro told Loudersound his favorite tattoo is "likely" the one he has of mother's name, "Constance," on his lower back. On the surface, that sounds like a sweet story — a tribute to his beloved mother. But in Navarro's case, the meaning of keeping his mother's name close is fraught with horror and tragedy as well as love and respect. 
When Navarro was just 15 in 1983 his mother, who went by "Connie," and her friend, Sue Jory, were shot to death in Los Angeles by Constance's ex-boyfriend, John Riccardi. To make matters worse, Riccardi ran off and was in hiding for eight years before getting caught in Texas in 1991 after being featured on the show "America's Most Wanted," according to SF Gate.  
Navarro said his second-favorite tattoo (and he has many) is of a portrait he has of Constance on his rib cage. He told Loudersound, "They are similar in nature, and both of those pieces are actually unusual for me because both of them required appointments. Generally speaking, I'm not the artwork-planning type."
Navarro says tattoos are like a 'walking diary'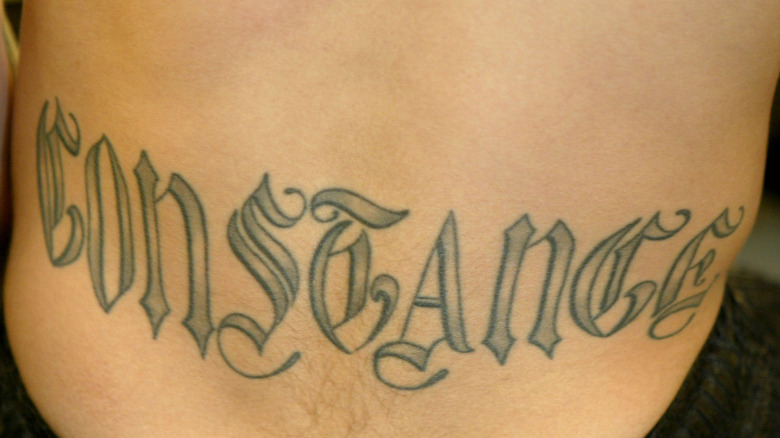 Frazer Harrison/Getty Images
According to Loudwire, Navarro participated in a 2004 episode of "America's Most Wanted" and said that he was supposed to have been home with his mom the night she was killed but decided to stay at his dad's. He credits that choice with saving his life. Riccardi was sentenced to death in 1994, per SF Gate, but that death sentence was overturned in 2012. Riccardi was instead sentenced to life in prison without the possibility of parole. 
SF Gate reported that Riccardi denied being the killer, but his fingerprints were found at the scene and witnesses testified that he had been stalking Navarro's mother. What's more, Navarro said that a week before Constance and Sue were shot, Riccardi broke into their home and handcuffed Navarro at gunpoint but the teenager didn't immediately report the incident to the police. A week later, his mom was dead and Navarro blamed himself, per SF Gate. To cope, he took the well-worn path of substance abuse. He long battled suicidal feelings and mental health issues.
Navarro has since turned his life around, working with the organization "MusiCares" to advocate for recovery, according to Inked. Of his tattoos, he told Loudwire he appreciates all of them regardless of if they are odes to an ex-wife or just poorly done. He said, "I feel like at some point your body becomes like a walking diary and you've got to live with it."