The Unexpected Grave At The Top Of A Ski Slope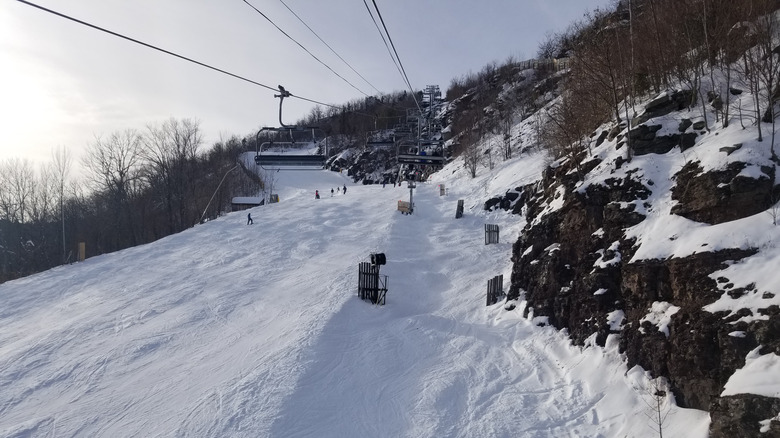 Michael Nixt/Shutterstock
Many people have a favorite place where they think, or even say aloud, that they want their ashes scattered when they die. For Archer Winsten, a film critic for the New York Post for five decades, that place was Hunter Mountain in the New York Catskills. According to The New York Times, when Winsten was in his mid-thirties, coincidentally — in the 1930s — he got into snow skiing and the sport became his passion. 
Since he was already a professional writer who took the gig writing about movies because he figured spending a lot of your working days watching movies was a pretty nice way to feed the family, he similarly started writing about skiing after he realized how much he loved it because, per The New York Times, ski resorts provided free weekend stays for him in exchange for the publicity. Sounds like Winsten took his opportunities where he saw them. 
Winsten got one last ride down the mountain — sort of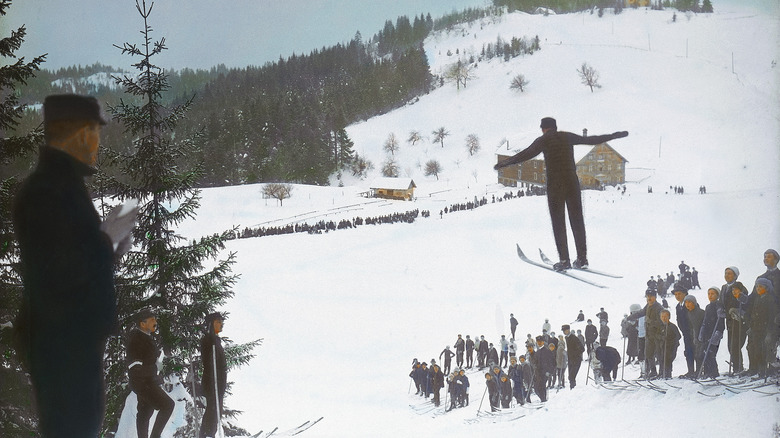 Imagno/Getty Images
By the time Winsten died in 1997 at the age of 94, he knew where he wanted to be laid to rest — on top of his favorite ski trails at Hunter Mountain. He even had an in, because by then he was a member of the Hunter Mountain's Hall of Fame, according to Skiing. One of the owners even delivered a eulogy on top of the mountain for Winsten and about 25 guests who attended the memorial. Per Skiing, those friends and family members rode the ski lift up to the 3,200-foot summit where, after the eulogy they scattered Winsten's ashes into 25-mile-per-hour wind, with some of them even landing on some "nearby skis, allowing Archer Winsten to make one last run down the mountain."  
According to Find-a-Grave, even though Winsten's remains rode the wind, there is a memorial headstone for him on the mountain. It reads simply, "He lived for skiing at Hunter Mountain."