This Was The Very First President To Ever Live In The White House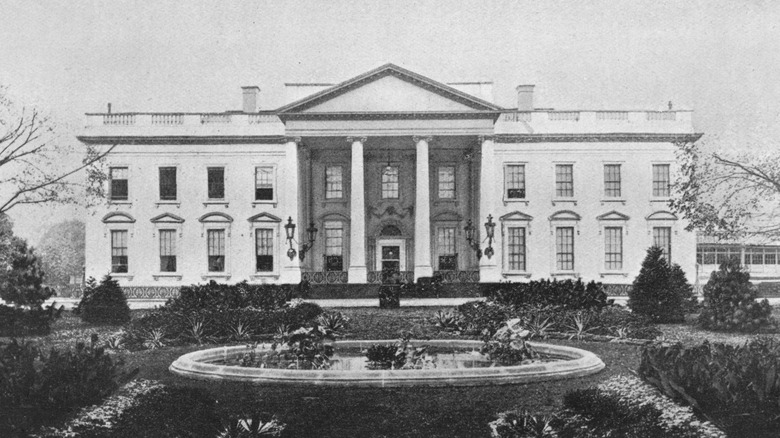 Print Collector/Getty Images
The White House is one of the most recognizable structures in the world and is home to United States' elected president. Its construction started in 1792, and its location was chosen by the country's first president, President George Washington, the previous year. A series of designs for the structure were submitted, and Washington selected the one created by Irish-American architect James Hoban. During his presidency, per Scholastic, Washington resided in two houses in New York and the President's House in Philadelphia.
According to White House History, enslaved laborers worked in quarries to provide the building materials used for the White House. They also worked with immigrants from European countries, as well as white laborers and artisans. After eight years of construction, the White House was finally finished on November 1, 1800. By that time, however, Washington was no longer the president. In the 1796 elections, John Adams won over Thomas Jefferson, and he became the second president of the United States.
John Adams' short White House stay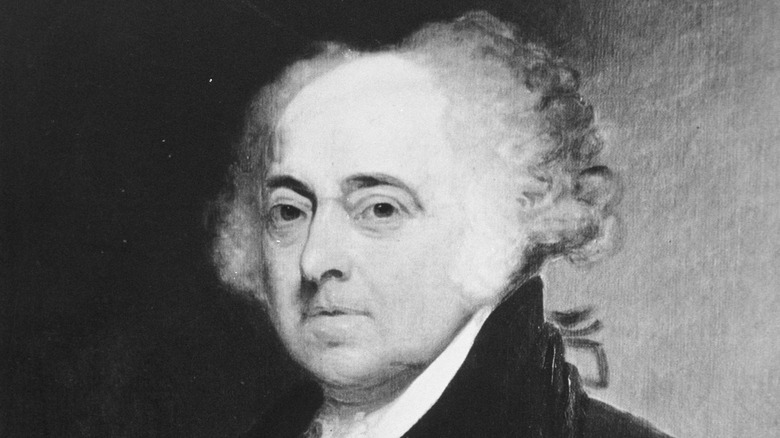 National Archives/Getty Images
By 1800, John Adams was in the last year of his presidential term. He moved to the White House — then called the President's House — after living for months in a nearby hotel, according to History. There were still finishing touches to be done on the structure when Adams moved into the White House, but items from his home in Philadelphia were already set up in his new home. His wife, Abigail, joined him soon after.
Although Adams was the first president to live in the White House, his stay only lasted for five months. He lost the re-election to Thomas Jefferson, and he vacated the President's House before the new president was sworn in.
The White House has seen several renovations and additions throughout the years, but its original stone walls still stand. Today, it has 132 rooms and 35 bathrooms that are spread on six levels (per White House.gov). All of the United States presidents lived in the White House, except for George Washington.