Is Tupac Buried Anywhere?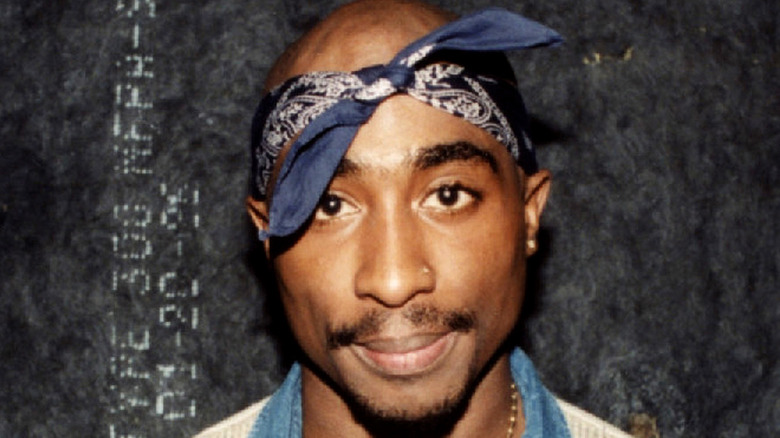 Raymond Boyd/Getty Images
Rapper Tupac Shakur was shot to death in 1996 in Las Vegas. He'd been in town to see the Mike Tyson vs. Bruce Seldon heavyweight boxing match, according to History. The date was September 7. Earlier in the day before the shooting, Shakur and his entourage got into an altercation with someone who was a member of the Crips street gang, at the MGM Grand Hotel. Later that evening, a white Cadillac pulled up beside Shakur in the car he was a passenger in — with Death Row Records' Marion "Suge" Knight driving — and the people in the Cadillac pumped at least 12 bullets into Knight and Shakur's car, per History.  
Shakur was hit by four of those bullets, and one grazed Knight's head. Shakur fought for his life in the hospital for six days before succumbing to his injuries on September 13. His mother and girlfriend were by his side, according to Biography. He was 25 years old. No one has ever been charged with his murder. 
Following his death, Shakur was cremated and his ashes were given to his mother, Afeni Shakur. As for where they are now, there are a couple of stories about what happened to the remains of the young artist whose life ended abruptly due to gun violence. 
Tupac Shakur's remains ended up in different places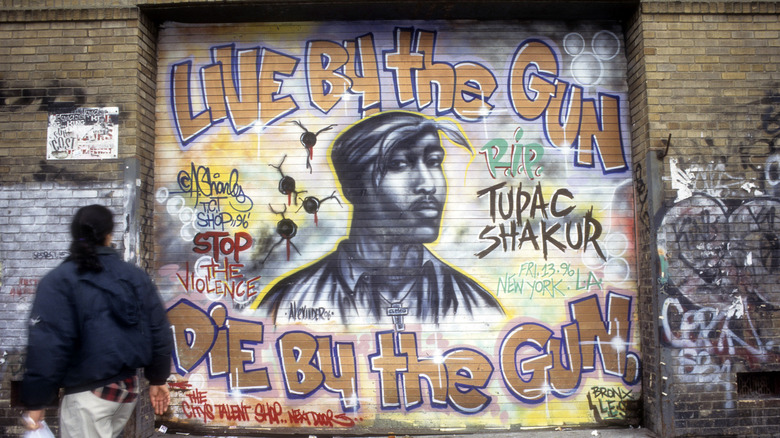 Al Pereira/Getty Images
According to BET, part of the legend of Tupac Shakur's ashes is that some of his friends and former bandmates got ahold of some of Shakur's ashes and smoked them with some weed, per Shakur's request, which was in his song "Black Jesus" when he said, "Last wishes, n***as smoke my ashes."
But a representative for Shakur's family told TMZ that was unlikely true, because not only would his mom not sign off on that but the friends would have to have snuck a scoop of the ashes out of the container they were in at the memorial, and there was someone keeping an eye on them. Even if they did steal some of the remains, Afeni Shakur still had most of them. 
In 2006 she told NPR that she planned to take her son's ashes to Soweto, South Africa, where she said his "ashes belong ... because we come from there and always wanted to be able to take his ashes to place where we came." However, that trip was postponed, with Shakur citing "personal reasons," according to All Hip Hop. The plan was to take the ashes the following year in 2007, though it's not clear if that ever happened.
Find A Grave reports that Afeni ended up scattering some of her son's ashes in a "special place" in Los Angeles and the remainder in her garden at her home in Stone Mountain, Georgia. Afeni Shakur died in 2016, per CNN.