Where Is Cass Elliot Buried?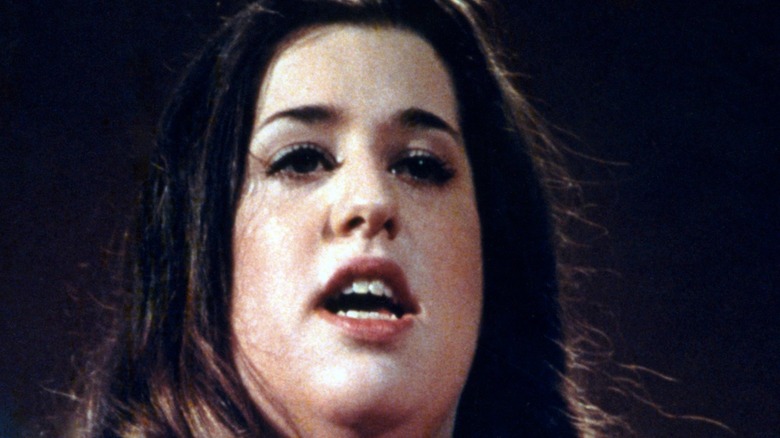 Donaldson Collection/Getty Images
As a singer for the folk-rock band The Mamas and the Papas, Cass Elliot charmed audiences with her magical vocals. According to Biography, the band became an overnight success in 1965 and produced legendary songs such as "California Dreamin" and "Monday, Monday." By 1968, the band had all but broken up except in name due to jealousy, drug abuse, and interpersonal drama. People states Elliot was body-shamed constantly during her time in The Mamas and the Papas. Moreover, she hated being called Mama Cass (via The Irish Times). Once her time with the band was over, Elliot wanted to shed that old image and went solo (per All That's Interesting).
By the summer of 1974, Elliot's solo career was on the rise. She did a series of concerts at The London Palladium and received standing ovations. This joy, however, would be short-lived. Per Vogue, Elliot died in her sleep in a London apartment at the age of 32. For years, rumors persisted that she died by choking on a ham sandwich. But this is merely an urban legend that has lived on due to society's obsession with women's weight. 
Cass Elliot was buried in Los Angeles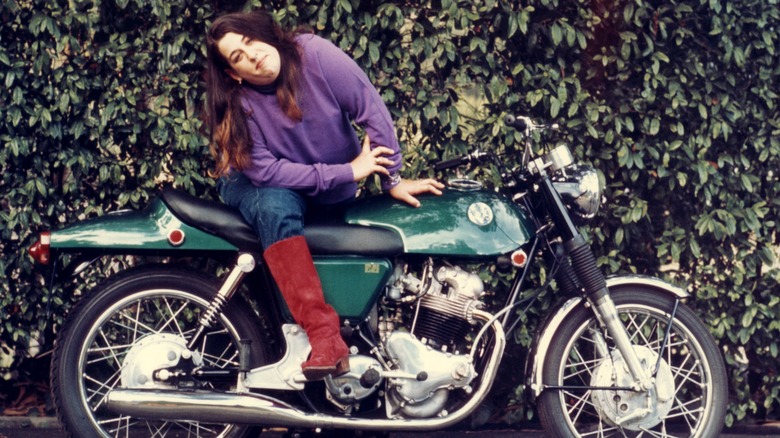 Michael Ochs Archives/Getty Images
According to Vogue, Elliot's cause of death was heart failure. No drugs were found in her system but it's believed that years of drug abuse and crash dieting caused her heart to weaken (via People). So where does the ham sandwich debacle come in? Sue Cameron was Elliot's good friend and a writer for The Hollywood Reporter. When Cameron learned of her death, she called Elliot's manager, Allan Carr. Carr did not want people to think she had died from drugs, instead, he told Cameron to write that she had choked on a sandwich because he had found a half-eaten sandwich on her nightstand.
Cameron did what she was told and the rest is history. She has gone on to say that the story is not true and was written and published in a moment of panic to save her friend's reputation. Per The New York Times, Elliot was cremated at Hollywood Forever Cemetery (which was known at the time as Hollywood Memorial Park). Her ashes, however, were buried in Mount Sinai Memorial Park (via Find a Grave). One of the last things Elliot did before she died was to call her ex-bandmate and close friend Michelle Phillips (per All That's Interesting). Elliot was ecstatic on the call and spoke about her successful London shows. Phillips later said that her death devastated her but she knew for sure that Elliot had died a happy woman.