Here's Who Aerosmith's 'I Don't Want To Miss A Thing' Was Originally Meant For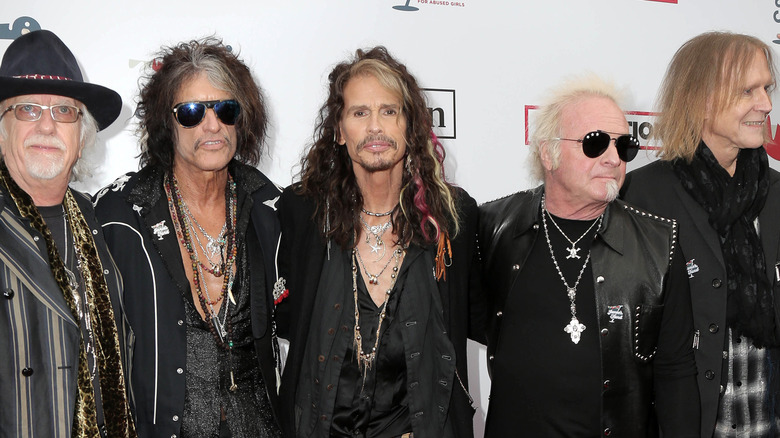 Kathy Hutchins/Shutterstock
Before its 1998 release, the blockbuster film "Armageddon" needed a power ballad for its soundtrack. According to Louder Sound, Aerosmith was the studio's choice as singer Steven Tyler's daughter Liv was starring in the film. The band had recently released their successful album "Nine Lives" and was exhausted from touring and promoting (via Kiss 106). When they got into the studio to write and record a song for the soundtrack, the band found themselves burnt out and unable to come up with anything.
Although Aerosmith usually wrote their own music, out of desperation, their label executive played them rough drafts other songwriters had written, one of them being "I Don't Want to Miss a Thing." Drummer Joey Kramer, however, wasn't convinced and found it hard to believe a piano ballad could be turned into an Aerosmith song. Luckily, he changed his mind once the band played it together. Per Smooth Radio, when the song was released, it became Aerosmith's biggest hit and their only No. 1 in the U.S. to date. The song, however, was never meant for an all-male rock band.
The song was intended for a female singer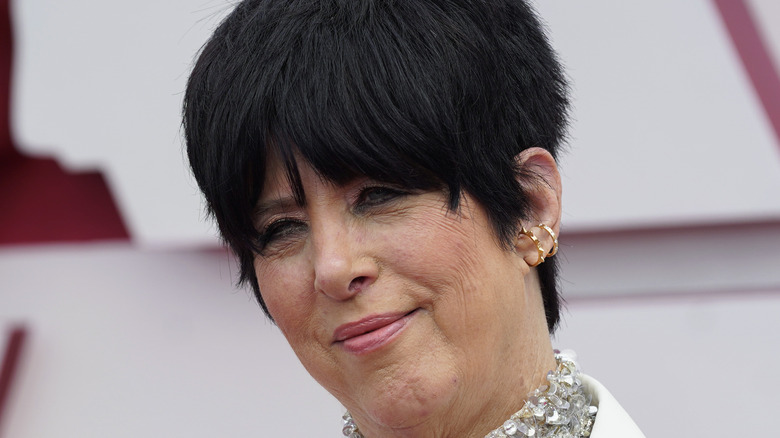 Pool/Getty Images
Enter songwriter Diane Warren. Warren had already written hit songs like "If I Could Turn Back Time" by Cher, "Because You Loved Me" by Celine Dion, and "How Do I Live" by LeAnn Rimes when she was tasked to write a song for "Armageddon" (via Smooth Radio). According to The Ringer, Warren was watching an interview with Barbra Streisand and her then-fiancé James Brolin when she got the idea for the song. As the story goes, Streisand said Brolin didn't want to fall asleep one night because he would miss her. Warren wrote down "I Don't Want to Miss a Thing" as a future song title (something she says she does a lot).
When director Michael Bay asked her to write a pop ballad for the film, she was shown the end and wrote the song using the interview as inspiration (per NME). Warren's first thought was that the song should be sung by a female vocalist, later saying she had a diva like Celine Dion in mind. Then she heard Steven Tyler singing it. Warren said it was powerful and a million times better than she expected it to sound like. The song was later nominated for an Oscar and since its 1998 release, she has consistently praised the song. As for, Aerosmith they say that they don't mind that their biggest hit was written by somebody else.