Harriet Tubman Was The First Woman To Ever Do This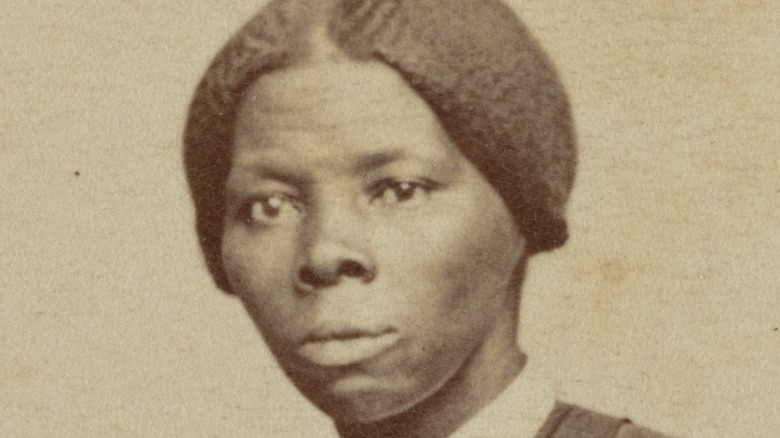 Donaldson Collection/Getty Images
Born as a slave in Maryland, Harriet Tubman was known as the "Moses of her people" (via the National Women's History Museum). Saying her life was full of hardship would be a complete understatement. According to American Battlefield Trust, when Tubman's enslaver died in 1849, she feared her family would be sold off and separated. Using the Underground Railroad, Tubman decided to escape and made the 90-mile journey to Philadelphia (per Biography). Instead of remaining safely in Pennsylvania, she continually went back to the South to free her family and other slaves. In her 11 years as a "conductor," she never got caught or lost any of her "passengers."
Tubman's last rescue happened in 1861, in the early months of the Civil War. Knowing her way around the South, she became a valuable asset to the Union Army. Per National Geographic, Tubman became a spy and recruiter. She would make her way into Confederate territory to inquire about troop placements and their supplies. Proving herself as a warrior, History states that her remarkable work as a spy led her to become a military leader.
Harriet Tubman led a Civil War raid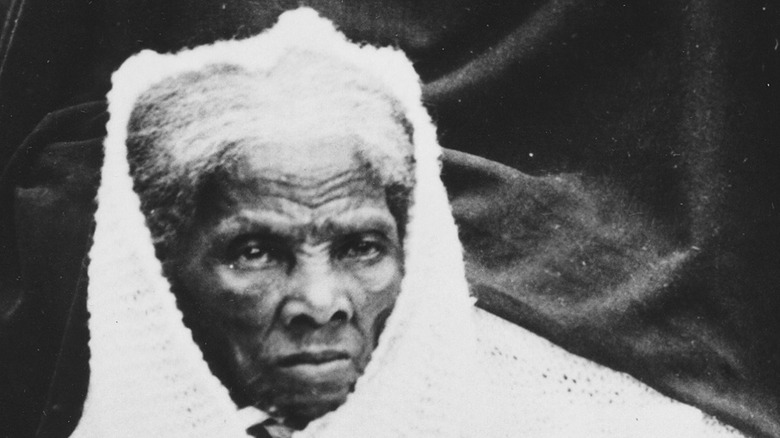 Print Collector/Getty Images
According to Smithsonian Magazine, Tubman partnered with Colonel James Montgomery to plan a raid. Montgomery was an abolitionist and together they decided to rescue enslaved people and destroy plantations along South Carolina's Combahee River (via History). In addition, they wanted to recruit newly freed men into the Union Army. In June of 1863, Tubman guided her ships on the river to allow fleeing slaves to reach safety while avoiding torpedoes. Meanwhile, troops destroyed confederate property and land. The National Museum of African American History & Culture states that The Combahee Ferry Raid allowed for the rescue of over 700 slaves. This also made Tubman the first woman in American history to lead a military assault. Her role in the mission brought her much fame and acclaim (via American Battlefield Trust). Despite this, Tubman was not financially compensated as a soldier because she was a woman.
After the war, she married a Civil War veteran and later helped open a home for the elderly (per Biography). She resided in Auburn, New York until her death from pneumonia in 1913 at the age of 93. Per the National Women's History Museum, she was buried with full military honors. In 2016, it was announced that Tubman would be the new face of the $20 bill, though the new bill might not be released into circulation until 2030 (via Insider).