The Real Reason Kat Von D Is Moving To Indiana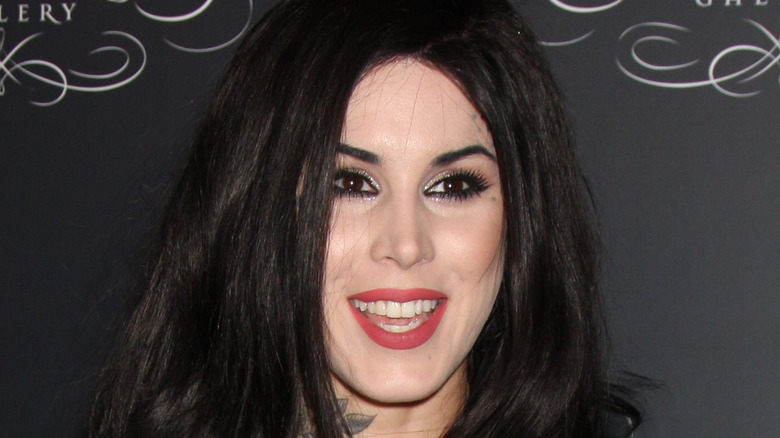 Kathy Hutchins/Shutterstock
After 14 years, tattoo artist Kat Von D is closing her tattoo parlor in California, as she has decided to permanently move to Indiana. High Voltage Tattoo opened its doors in 2007 in coordination with the reality show "L.A. Ink," which follows the artists and events at the tattoo parlor. In an Instagram post, Von D announced that she had already purchased a home in Indiana where she and her family will relocate. Along with that information, Von D encouraged fans to get their tattoos in the month of November, as High Voltage Tattoo will officially close its doors on December 1. Despite this, however, Von D said that she will open a new tattoo parlor in Indiana once she has settled down in her new home.
In December 2020, Von D shared that she purchased a second home in Indiana. At that time, questions arose on whether she would be selling her home in California. She said that the Indiana home was purchased for retirement, as reported by Business Insider. Now, however, it seems that she has changed her mind.
Kat Von D wants a better living environment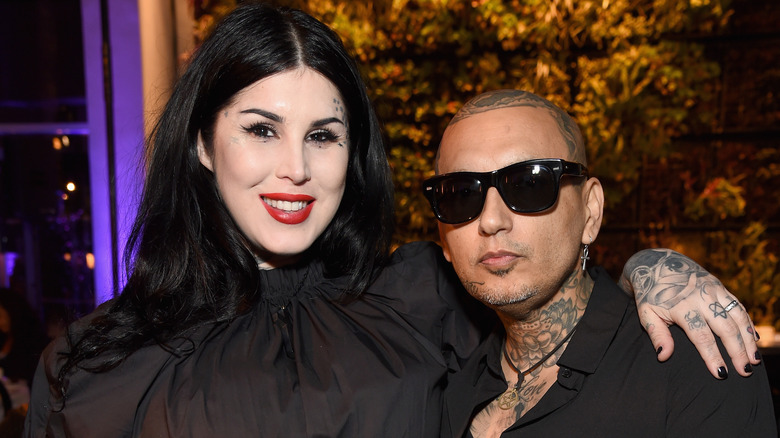 Michael Kovac/Getty Images
Kat Von D has been vocal about her opinions on California's government. In an Instagram post, she said, California has "terrible policies, tyrannical government overreach, ridiculous taxing, amongst so much more corruption" (via Business Insider). Those are just some of the reasons why Von D wants to move away from the state.
In addition to that, Von D wants her son to have a better environment growing up. In 2018, Von D married artist and musician Rafael Reyes — more popularly known as Leafar Seyer — and they share a 3-year-old boy named Leafar Von D Reyes. In her post about purchasing a home in Indiana, Von D said that it was an ideal place as they wanted to "plant roots in a small town where there is nature, where my son can be free to play." Aside from closing High Voltage Tattoo, the artist also sold her shares from her makeup line, Kat Von D Beauty, per ET Online.
It seems that Von D has been preparing for the big move for a while so she could focus more on her family and raise her child in a more serene environment in Indiana where her new home sits on 10.6 acres of land (via New York Post).