Tragic Details About The Man Who Cared For Orphans During The Holocaust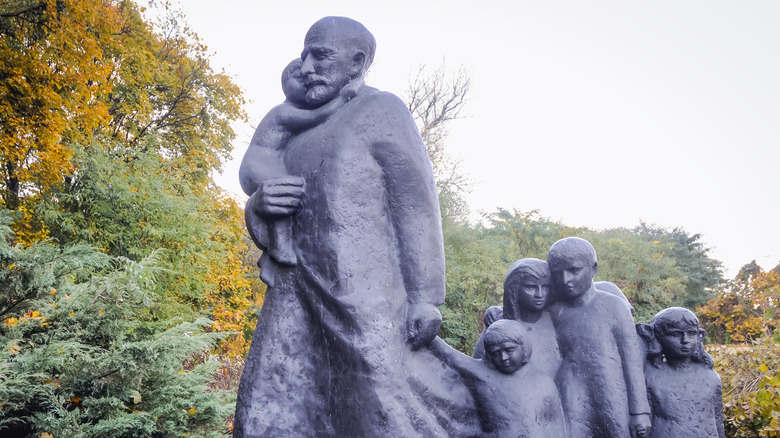 Fotokon/Shutterstock
According to the World Jewish Congress, Janusz Korczak, a Polish Jew, was a pediatrician and advocate for children's rights. The Holocaust Encyclopedia states that he first gained recognition in the early 1900s as an author of child care and children's books. He later had his own radio show, where he read stories and interviewed children, although these broadcasts ended as antisemitism grew in the 1930s. It was while studying pediatrics that Korczak decided to forfeit having a family of his own to dedicate his life to working with children (via Culture.pl).
In 1911, he left his job in medicine to take a position at a Jewish orphanage in Warsaw. He, along with his colleague Stefa Wilczyńska, emphasized the rights and dignity of children. Per The World Holocaust Remembrance Center, the orphanage was run like a "child's republic." The children wrote a newspaper and went to court to resolve grievances. Simply put, they were treated with respect by the adults who were raising them. In September 1939, the Germans invaded Poland (per the Jewish Virtual Library). Though Korczak thought about joining the army, he ultimately decided to stay in Warsaw to care for his orphans.
Janusz Korczak stayed with the orphans until the very end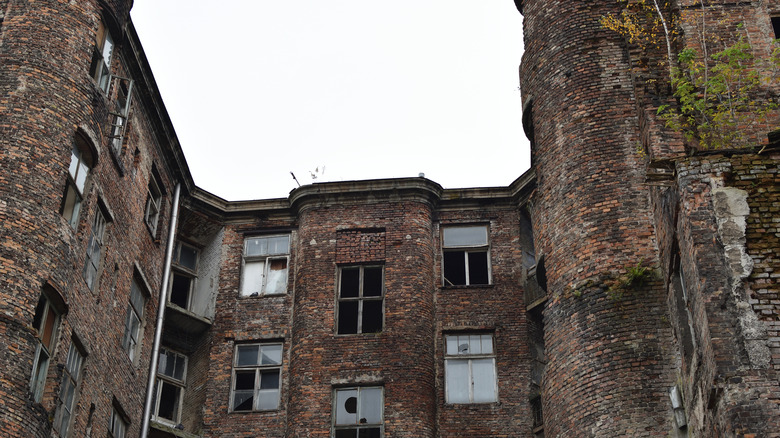 OleksSH/Shutterstock
When the Germans created the Warsaw ghetto in 1940, the orphanage was forced to move inside (via The World Holocaust Remembrance Center). Per the Holocaust Encyclopedia, life in the ghetto was horrific. Starvation and disease were rampant, leading to an increase in the number of orphans (per the World Jewish Congress). Korczak and Wilczyńska struggled to provide food and normalcy for the children. Though he became frail, Korczak did not stop ensuring the children's well-being. They continued to be educated and even put on concerts and theatrical performances. As reality became grimmer, The Guardian reports that Korczak had them perform a play about a child's death to prepare them for the possibility.
By July 1942, the Germans began the mass deportation of Jews from the ghetto to death camps. Although Korczak was repeatedly offered to be smuggled out, he refused to leave the children (via Culture.pl). Shortly after, Korczak, the children, and other staff were removed from the orphanage and sent to the deportation site referred to as the Umschlagplatz. All 200 of them boarded train cars on August 5, 1942. According to the Jewish Virtual Library, they were sent to Treblinka, a death camp about 60 miles away from Warsaw. They were most likely all sent to the gas chamber as soon as they arrived. Korczak's diary, in which he wrote about life in the ghetto, was published in English in 1978.