The Tragic Wife Swap Family Murders Explained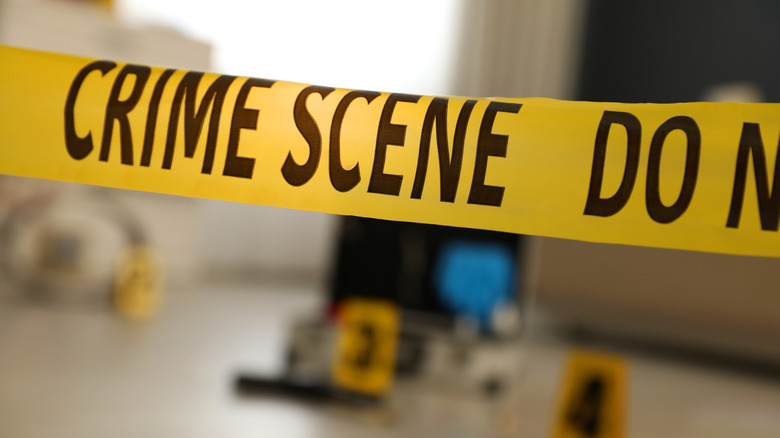 New Africa/Shutterstock
In 2017, Jacob Stockdale, then 25, fatally shot his mother and younger brother at the family's home (via People). This was years after the Stockdales had been on Season 4 of the popular TV show "Wife Swap." Per Buzzfeed, the premise of "Wife Swap" is simple: for two weeks, two families with different backgrounds switch wives. The Mirror states that Stockdale was only a teen when he appeared on the show with his parents, Kathy and Timothy, and his brothers, Calvin, Charles, and James. The Stockdales, who were devout Christians from Ohio, switched with the Tonkovics, a laid-back liberal family from Illinois.
The 2008 episode shows just how strict the Stockdales were. According to Yahoo, the family lived in seclusion in order to protect the boys from "bad influences." Moreover, they were not allowed to have friends and the kids had to work to earn tokens to get access to a radio. Another article from People reports that television, video games, and curse words were all banned from the household. 
Jacob Stockdale was sentenced to 30 years in prison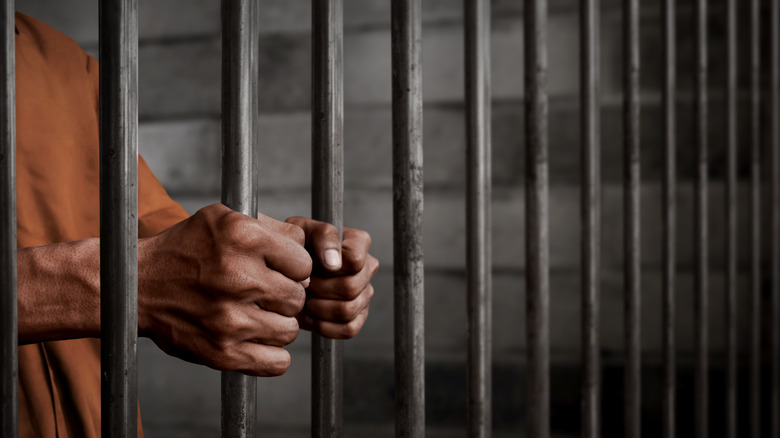 FOTOKITA/Shutterstock
Stockdale was charged for the murder of his mother Kathy and youngest brother, James, in 2018 (via Yahoo). According to People, authorities believe he shot them before turning the gun on himself. His father and older brothers were not home at the time (per Buzzfeed). The Daily Mail states that Stockdale spent much of the year after the murders recovering from his self-inflicted gunshot wound with support from his remaining family members. He pleaded not guilty by reason of insanity and the grand jury decided to not apply the death penalty to his case. Stockdale was later found to be sane at the time of the murders and competent to stand trial (per TheNetline).
TMZ reports that he tried to escape twice from a mental hospital ahead of his trial. Nonetheless, Stockdale was sentenced to 30 years in prison (15 years for each murder) in 2021. Although no motive has been released, Laurie Tonkovic, the woman who swapped with Stockdale's mother on "Wife Swap," said she believes his strict upbringing caused him to snap (via The Mirror). She later said that the children had no free will and that Stockdale believed he would be going to hell after Tonkovic allowed him to have a little freedom.