Why Tony Chapman Left The Rolling Stones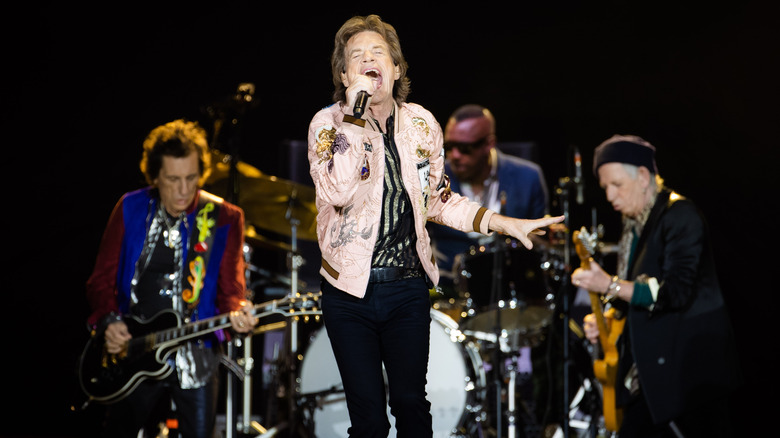 Rich Fury/Getty Images
The history of music is littered with people who left their bands early or were given an unceremonious boot before they hit it truly big. Some of them, like Megadeth's Dave Mustaine — who was thrown out of a little band called Metallica for drug use — went on to form other projects. Others were not so successful; Tracii Guns, whose name is still linked with Guns N' Roses, is far from being as well known as the other founder, Axl Rose. Tony Chapman, though, could have been a lifetime member of the Rolling Stones. You know, the band that rocked for more than five decades until drummer Charlie Watts passed away. Chapman, who sat behind the kit before Watts, left the band in 1962, per Time. One wonders if he wants a do-over on that decision.
Chapman, who made a massive contribution to the band by bringing in Bill Wyman, didn't leave due to any difficulties with drugs (despite it being the '60s at the time). Rather, he didn't like the direction the band was going in. Their more raucous style didn't mesh with his drumming sensibilities, so he left. Chapman was also having difficulties making rehearsals due to his job as a traveling salesman, per Rolling Stones Data. In came Watts, and the rest is history.
Charlie Watts was the beneficiary of Tony Chapman's bad decision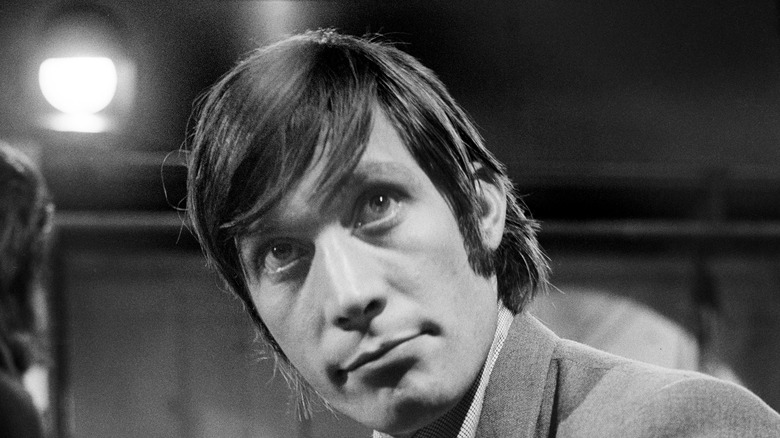 George Wilkes Archive/Getty Images
Tony Chapman didn't immediately fade away, though. It is interesting to note that he went on to play in not one but two bands that featured Peter Frampton: The Preachers and The Herd, according to Time. And there have been other instances where people left bands when they hit a bit of success. Syd Barrett left Pink Floyd due to a drug-induced mental breakdown and was replaced by David Gilmour (per The New York Times); Peter Gabriel left Genesis, and Phil Collins stepped out from behind the drums to help the group top the charts and play to stadiums rather than smaller gatherings. But there has to be something really wrenching about being on the cusp of true fame and not getting it because of an apparently bad decision.
One can look at it another way, though — things tend to happen for a reason. Would the Rolling Stones have flourished with Chapman on the drums? Could he have adapted to their new direction? Ultimately, Charlie Watts was the right man for the job. Sometimes, a choice can feel like an individual decision, and then there are times it can feel like fate. The Rolling Stones might think that Chapman's departure was a result of the latter rather than the former.