Surprising Details Found In Verne Troyer's Autopsy Report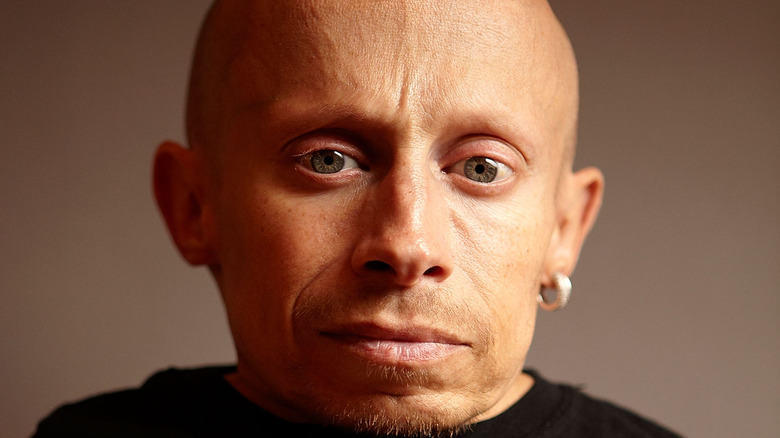 Getty Images/Getty Images
Standing at only 2'8", Verne Troyer was a beloved actor known for playing Mini-Me in two "Austin Powers" films (via IMDb). Troyer went on to have a role in "Harry Potter and the Sorcerer's Stone" and later starred on the hit British reality TV show "Celebrity Big Brother." According to The Famous People, Troyer's career began in 1994 when he worked as a stunt double for a baby in the John Hughes film "Baby's Day Out." Born with achondroplasia dwarfism, this made him one of the shortest people in the world (per Yahoo). Due to his small size, he was often cast as animals or children. Nonetheless, Troyer had a relatively successful career in Hollywood.
Per The Mirror, Troyer was also dealing with alcoholism and depression. He had gone to numerous rehab facilities through the years and almost died in 2002 from his drinking. Before his last stint in 2017, he openly wrote to fans that he was continuing to battle with his addiction. A year later, in April 2018, Troyer, aged 49, died.
Verne Troyer lost his battle with alcoholism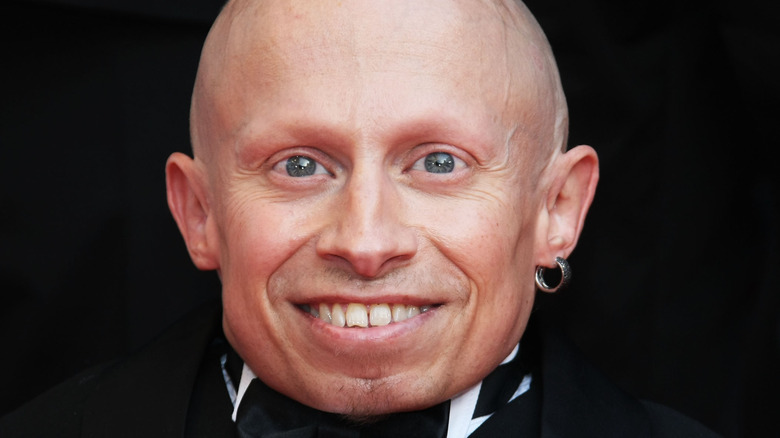 Kristian Dowling/Getty Images
An autopsy report declared Troyer's death was a suicide by alcohol. According to NBC, the cause of death was a blood alcohol level more than three times the legal limit. In addition, he spent the last three weeks of his life in an LA hospital (via The Guardian). Only a month before, TMZ reported that law enforcement had been called to his home as friends believed him to be suicidal. He was promptly taken to the hospital and placed on a 72-hour hold for evaluation.
Weeks later, Troyer would be hospitalized again. The Blast states that the actor's alcohol level was extremely high and he repeatedly told staff that he wanted to die. He suffered respiratory distress and was placed on a ventilator, and then life support, as his body began to shut down. He died soon after. 
According to the autopsy report, Troyer did not wear dentures. At some point earlier in his life his appendix had been removed.
His spokesperson later released a statement that said, "Depression and suicide are very serious issues. You never know what kind of battle someone is going through inside. Be kind to one another. And always know, it's never too late to reach out to someone for help"( per Yahoo).
If you or anyone you know is struggling with addiction issues, help is available. Visit the Substance Abuse and Mental Health Services Administration website or contact SAMHSA's National Helpline at 1-800-662-HELP (4357).
If you or anyone you know is having suicidal thoughts, please call the National Suicide Prevention Lifeline​ at​ 1-800-273-TALK (8255)​.