How Did Carole Baskin's Late Husband Don Lewis Really Die?
Araya Doheny/Getty Images
The first few months of 2020 were difficult for just about everyone in the world, to put it mildly. The COVID-19 pandemic was in its early stages, ravishing the U.S. and elsewhere in the world, and millions were stuck at home, in quarantine. During these months, untold numbers of Netflix users found some form of solace, or at least escape, watching the wacky misadventures of big cat rescue owners Joe Exotic and his rival Carole Baskin, via the limited series "Tiger King."
One of the more shocking and salacious stories to come out of the series involves the mystery surrounding the death of Baskin's first husband, Don Lewis. Officially, according to CBS News, Lewis simply disappeared from Tampa one day in 1997 and hasn't been heard from since. Reportedly, Baskin's rival, Joe Exotic, has alleged that she murdered him and fed his remains to her cats. However, Hillsborough County Sheriff Chad Chronister has repeatedly said that Baskin is not a suspect or a person of interest in the Lewis case.
In April 2020, Lewis' former attorney came up with an equally outrageous theory about what became of Baskin's first husband.
Was Don Lewis' body dropped into the ocean?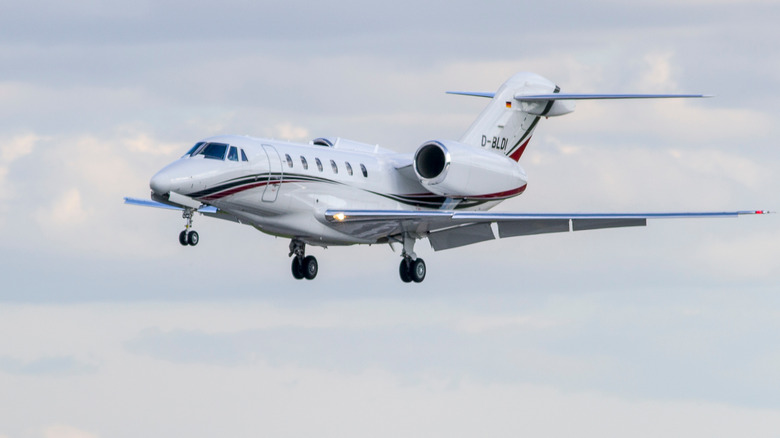 Renatas Repcinskas/Shutterstock
Joe Fritz, who worked for a time as Don Lewis' attorney, went on "Fox Nation" while "Tiger King" was tearing up the airwaves to offer up his own theory as to what became of his former client. As HuffPost reports, Fritz pointed out a few key facts in the case: Lewis' vehicle was discovered at a private airport; the airport is unmanned, and it's trivially easy to fly into and out of it without anyone taking any notice; Lewis was adept at flying low to avoid radar detection. Fritz posits that Lewis was lured to the airport to possibly look at a plane for sale, went up, was strangled from the back seat, and then dumped into the Gulf of Mexico, possibly from only a few feet above the waves. "I heard it from two different sources," he claimed via The Sun, without naming names.
Retired police officer Jim Rathmann isn't buying it, however. He noted that the physics involved in opening the door of a plane moving at over a hundred miles per hour and trying to shove a 150-pound dead body out, with the surface just a few perilous feet below, is going to amount to a fool's game. "That would have been very challenging," he said.