What Has Carole Baskin Actually Done To Protect Big Cats?
Fans of the Netflix series "Tiger King" know that private big-cat ownership is the backdrop for the show's famous attempted murder scandal. Joe Exotic, the subject of the show and former owner of the Greater Wynnewood Exotic Animal Park, was found guilty in 2018 of soliciting hitmen to kill animal rights activist Carole Baskin (via CNN). Baskin was already the owner of the non-profit Big Cat Rescue facility in Florida when, as of 2020, she managed to acquire Exotic's zoo (via Vanity Fair). She has since sold the property on the condition that it never be used as a zoo or for "Tiger King"-related purposes.
Joe Exotic's animal abuse accusations earned him 17 additional charges, and former employees claim that he had over 100 big cats killed with little rationale other than to make room for new arrivals (via The Sun). For the public, these charges and accusations have shone a light onto the private ownership of such animals and even led to proposed legislation that would completely ban it (via Entertainment Weekly).
Carole Baskin's efforts to save big cats have, generally, been commendable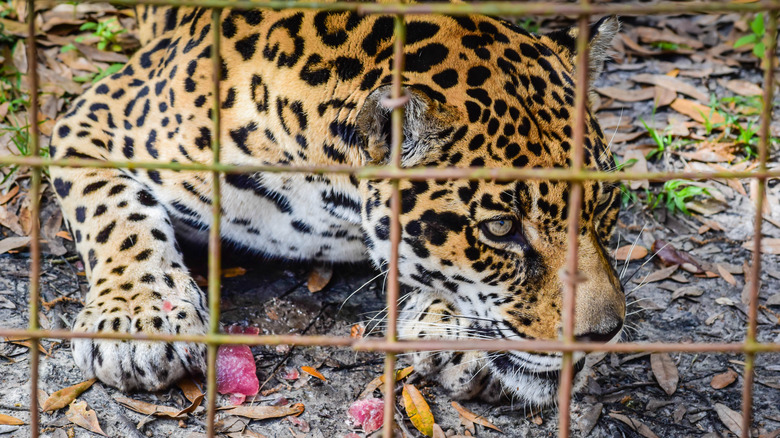 Brett Welcher/Shutterstock
The Big Cat Public Safety Act was passed by the House of Representatives last year in direct response to the Joe Exotic case (via ABC News). Per the legislation, private ownership of large cats would be virtually illegal without a federal license. In addition, other adjacent practices — such as transport and breeding — would be heavily regulated if not rendered illegal (via The New York Times). Carole Baskin has expressed contentment with the proceedings, having pushed for such legislation along with her husband for years (via USA Today). 
Ever since she and her former husband Don Lewis founded Big Cat Rescue, Baskin has ensured that big cats facing exploitation and injury could have a place of refuge. Still, it has faced criticism due to its lack of permanent staff and similar on-site injuries to those of Exotic's zoo. But contrary to its portrayal in the Netflix series, Baskin's sanctuary is purportedly nowhere near as harmful to the animals. According to Insider, they are given large enclosures to live in that often exceed the minimum size requirements, as well as regular mental stimulation and healthy diets.