What Happened To Princess Diana's Siblings?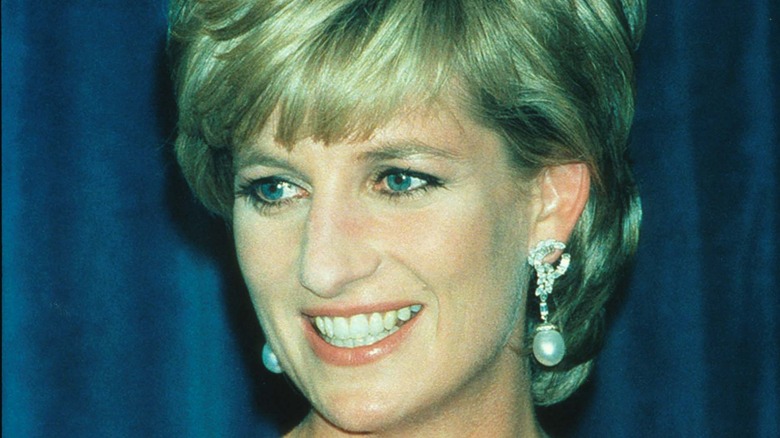 Pool/Getty Images
While Princess Diana died more than two decades ago in a car crash on Aug. 31, 1997, her legacy remains fresh. Indeed, her humanitarian work continues to get recognition, and she landed on Time magazine's 100 Women of the Year in 2020. According to The Royal Family website, her work continues in commemorative charity projects. Kin was also important to the late princess especially her sons, Prince William and Prince Henry (aka Prince Harry). After her divorce from Prince Charles in 1996, she participated heavily in their lives and was still considered a royal family member, even living in Kensington Palace.
While Prince William and his brother's lives are well documented in the media, her other family members' daily activities are not usually publicized. Still, her siblings have been seen at various events throughout the years, Showbiz CheatSheet reports. So who are her brothers and sisters? Vogue reports that Princess Diana's parents — John Spencer, 8th Earl Spencer and Frances Shand Kydd — had four children. The eldest is Lady Sarah McCorquodale (born Elizabeth Sarah Lavinia Spencer), who dated Prince Charles for a nanosecond before her younger sister. Lady Jane Fellowes (born Cynthia Jane Spencer) and Charles Spencer followed. Another child, John, died as an infant a year prior to Princess Diana's birth. Lady Sarah and Lady Jane have three children each, and Charles, the 9th Earl Spencer, has seven. They remain involved in Princess Diana's children's lives, and Lady Jane is godmother to Prince William and Kate Middleton's daughter, Princess Charlotte.
Family is still important to Princess Diana's siblings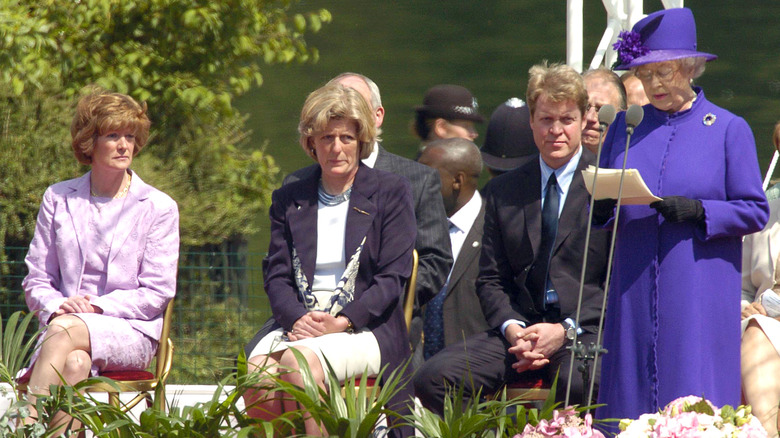 Antony Jones/Getty Images
As reported by Showbiz CheatSheet, Lady Jane Fellowes participated in Prince Harry's 2018 wedding to Meghan Markle by doing a reading. Supposedly, Lady Jane maintains such a close relationship with Prince Harry that she met his firstborn, Archie, even before his brother Prince William and his wife Kate did. Her own children are named Laura Jane, Alexander Robert, and Eleanor Ruth.
Per Women and Home, Princess Diana's older sister, Lady Sarah McCorquodale, married Neil McCorquodale in 1980, and they have three children together — Emily, George, and Celia. Lady Sarah acted as the president of the Diana, Princess of Wales Memorial Fund until it shut down in 2012. She and her family now live in Grantham, Lincolnshire, where they mostly maintain a private existence.
Occasionally, Princess Diana's sisters are seen at family events, such as Archie's christening in 2019, said Hello. Elsewhere, her brother, Charles Spencer, was also mentioned in the official birth statement announcing Archie's arrival. Her younger brother has done work as a historian, journalist, and broadcaster over the years. According to another Hello post, he is currently in charge of the Northamptonshire Spencer estate, Althorp House. Charles also works with several charities, such as Whole Child International, per Pure Wow. He keeps his sister's memory omnipresent with his Instagram account, where he posts family throwback photos and other things.